On Sunday night, as the Miss America organization crowned their new queen, Mallory Hagan, we started to learn more about this Alabama-native, turned Brooklyn, New York resident. She might live in the tony Park Slope neighborhood or more rough and tumble Windsor Terrace (Gothamist is sorting that one out). She sure has a proud boyfriend. But one piece of news many fitness enthusiasts may be pleased to hear is her devotion to the "sport of fitness" -- CrossFit.
The New York Post interviewed the beauty queen's boyfriend, banker Charmel Maynard, who said that Hagan got into the workout after deciding to lose a few pounds in between pageants.
"She did not want to be rail-thin," Maynard said. "She did it the right way: She did a lot of CrossFit, and she just ate a lot better."
The controversial workout system, first created in 1995 in Santa Cruz, Calif., has recently become one of the biggest trends in fitness, thanks to its emphasis on community and high intensity interval training (or HIIT) -- an effective and trendy exercise system. Detractors worry that the tough ethos of the gym's culture encourages over-exercising, which in turn can cause injury and debilitating conditions like rhabdomyolysis, in which muscles begin to break down under extreme stress, releasing the protein myoglobin into the blood stream and stressing the kidneys to the point of failure. Even for those who don't suffer a debilitating condition, encouragement to overdo it is everywhere:
So far, that hasn't scared off Hagan, who is hardly the only public figure devoted to the workout: celebs who are famous for their physiques -- from Jessica Biel to Jason Statham -- are also getting into the workout. Read on for more. And tell us in the comments: have you ever stepped into "the box?"
Related
Before You Go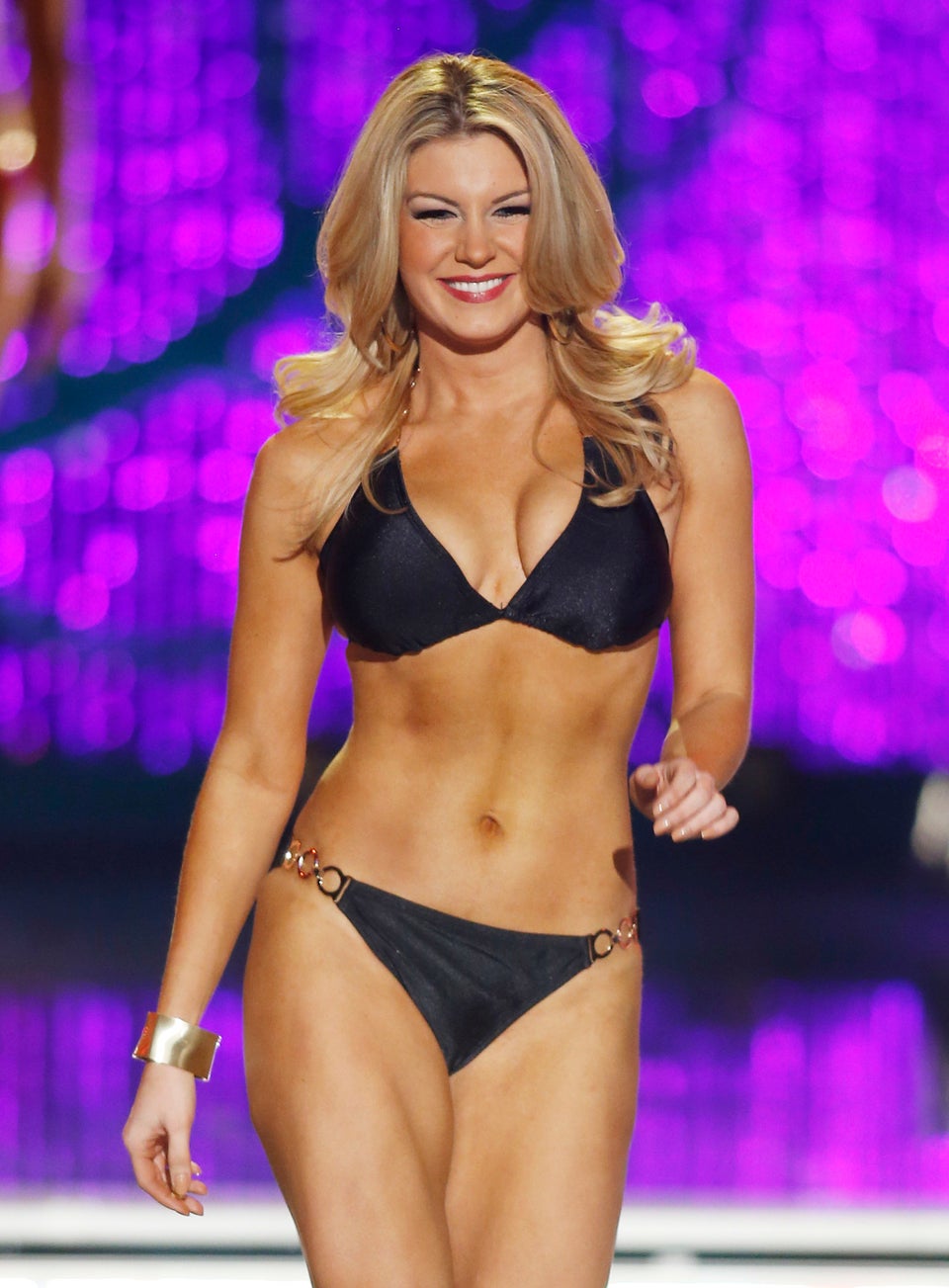 Celebs Who Love Crossfit