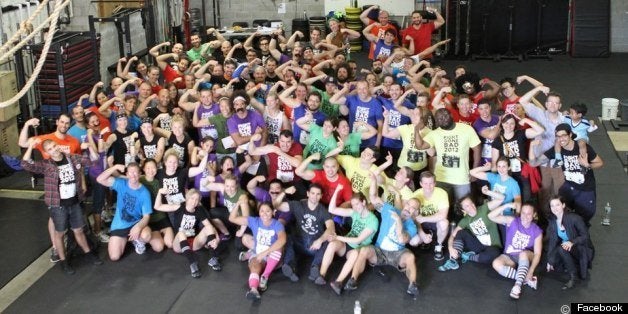 When one woman complained about the name of CrossFit South Brooklyn's "Tough Titsday" women-only workout class, she ended up banned from the gym altogether.
CrossFit South Brooklyn, one of many affiliate gyms across the country licensing short, high intensity workouts from the Crossfit fitness brand, started featuring the "Tough Titsday" class in 2011. It became the source of controversy this week when one prospective customer criticized what the gym calls the all-women, four-part CrossFit series. "Novice ladies, it is time to get your estrogen on," reads the online description. The woman told Jezebel that she sent an email to CrossFit South Brooklyn owner, David Osorio that read:
do you really have to call a female class "titsday" really??? it's kind of misogynistic — which was not the vibe I got at the gym. I suggest changing the class name to something more neutral — and I'm not an uptight person but it's a repulsive word — my opinion and probably other women's opinion.
This led to a series of emails between Osorio, Rachel and former CrossFit coach Margie Lempert who created and named "Tough Titsday." Over the course of the exchange, Osorio reportedly told Rachel: "I don't think the name presents a problem and hasn't been interpreted as misogynistic by the many many women who have participated in it." Rachel eventually responded, writing "it IS offensive -- confirmed by many of my friends/acquaintances/coworkers/my other crossfit lady friend. this is a lack of judgment on your part. I may join but not the titty class." Afterward, Osorio sent her an email saying that he found her "accusing [him] of having a lack of judgment" to be offensive and that she would "not be joining the gym." (Click over the Jezebel to read the full exchange.)
"I expressed my opinions and didn't like the word tits. I even wonder if he would've banned a male if he did the same thing," Rachel told Jezebel.
But Osorio says he didn't ban the customer in question from CrossFit South Brooklyn because of her opinions. After seeing Jezebel's post yesterday, Osorio responded on his gym's website this morning. He wrote:
The reason why I denied her membership was not because she voiced her opinion, nor was it because she took issue with the name of the class. I told her she couldn't join because after several attempts to discuss the issue in a civil manner, including inviting her to the next TTD meet, she continued on to criticize me personally. As a small business owner, I have the luxury of denying a patron service if I feel they've been unreasonable or disrespectful, and in this instance I felt exactly that.
He also contended that he would be happy to have a "respectful" discussion about the appropriateness of the "Tough Titsday" name:
I believe that Margie, the class's creator, summed up our initial perspective best: "It is just as it seems, a subversive, cheeky reclamation of silly vulgarity." And while that was the intention with which we approached the title, all words will invariably have different connotations and different cultural contexts for different listeners. With that in mind, I believe there is absolutely room for debate about its appropriateness and we're happy to engage in that debate as long as the conversation remains respectful.
"I don't find the name of the class particularly offensive on its own. But combined with the spirit of his response, I do now," wrote Lexi A. on May 6th. "This is not the kind of business we need in my neighborhood, and if this guy thinks he is somehow above public dialogue or criticism, then he needs to learn otherwise." Another user, N A., wrote: "Tough 'Titsday' is a real class. Nice work being creepy, misogynistic a**holes, Crossfit South Brooklyn!"
But Yelp user Amy W. reviewed the gym positively yesterday. "The members and staff are very inclusive, with a large female population, and 'regular folk' just getting their workout on," she wrote. "It's worth every penny I give these guys every month. You won't be disappointed."
What do you think? Should CrossFit South Brooklyn change the "Tough Titsday" name? And should they have banned a woman who got upset about it?
Related
Before You Go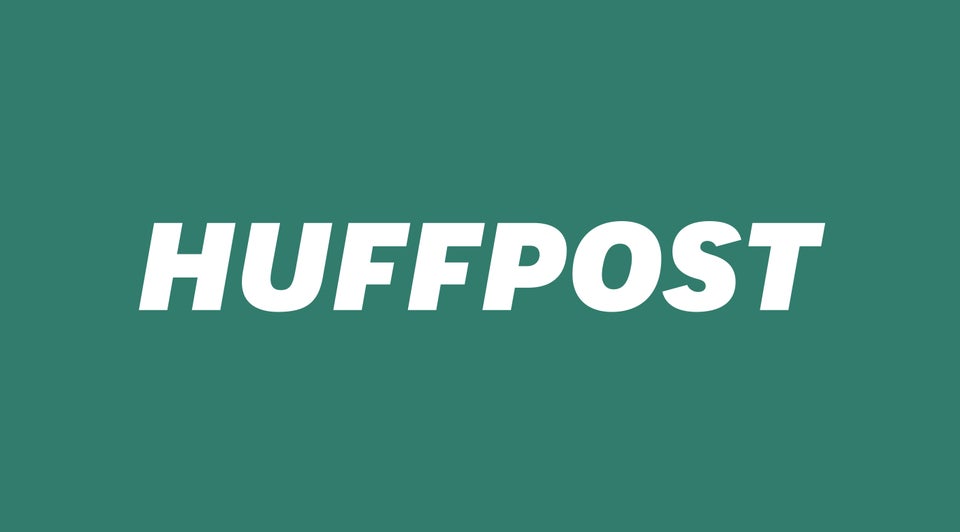 What Advertisers Think Women Want From Their Gyms
Popular in the Community