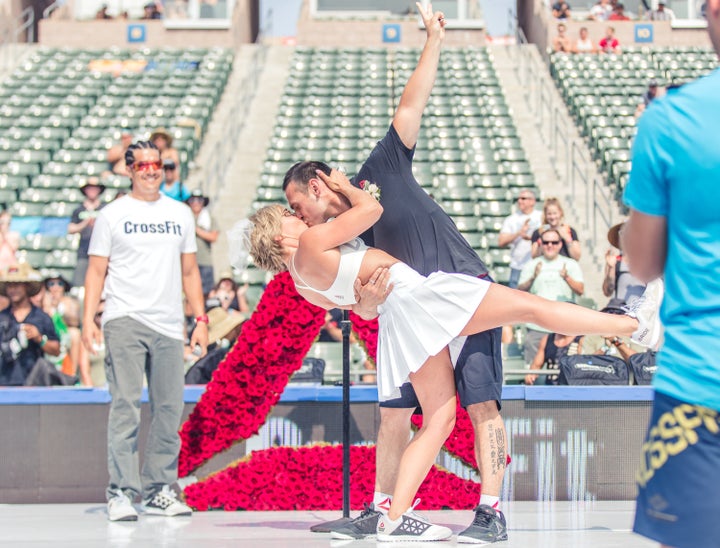 The bride donned a sports bra and tennis skirt for the occasion, while the groom wore a T-shirt and shorts as they recited their vows in front of an audience of family, friends and fellow CrossFitters. Both Drewes and Moore completed the athleisure look with personalized "bride" and "groom" sneakers.
When asked who he thought would win the CrossFit games, Drewes replied, "I won because I got to marry the woman of my dreams in the middle of the StubHub Center."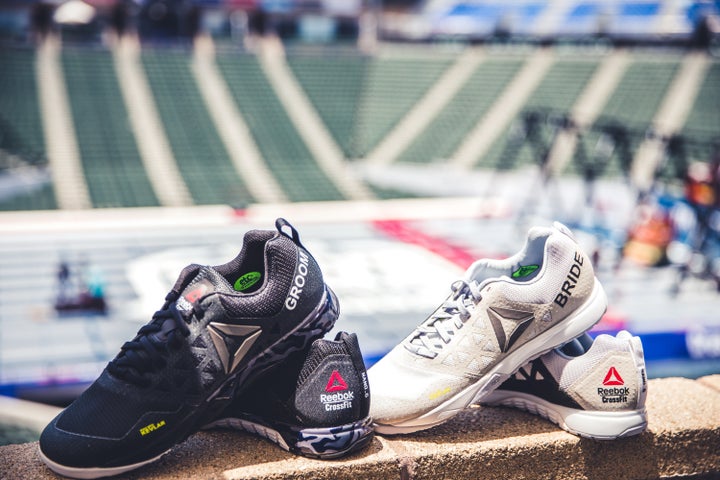 The couple was chosen after entering the Reebok WOD Wedding social media contest and sharing their CrossFit love story.
They were first set up by a mutual friend and had a blind date at the gym where Drewes worked. Moore then introduced Drewes to the wonderful world of CrossFit.
"I was passionate about how CrossFit had changed my life," the bride told The Huffington Post. "We were training for the Civilian Military Combine, an obstacle course race that started with a CrossFit workout before you entered the course. So we both needed to do CrossFit to prepare for the CMC challenges."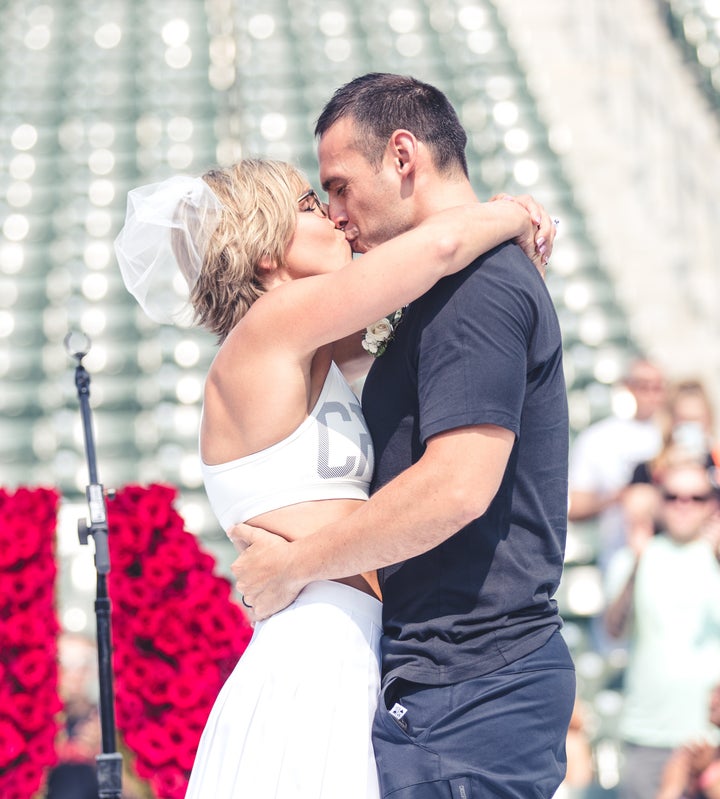 Now the couple does CrossFit together at Crow Hill CrossFit in Brooklyn, where Moore is a coach.
"I promise to push you to achieve PRs while still no-repping you when you don't break parallel," she said. "In sickness and in health, until death do us part."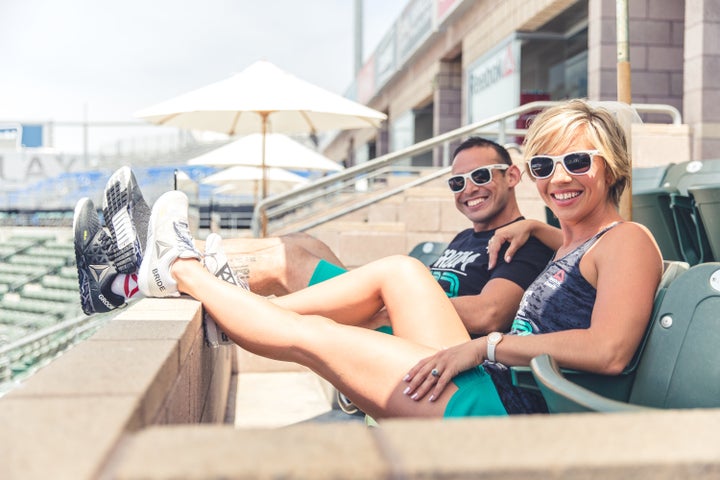 Moore said her big day was everything she could have hoped for, calling the wedding a "phenomenal experience."
"Our CrossFit Box is a community like nothing I've ever experienced," she said in a press release. "And the relationships and support are what brought Oliver and myself back each day and then together for life!"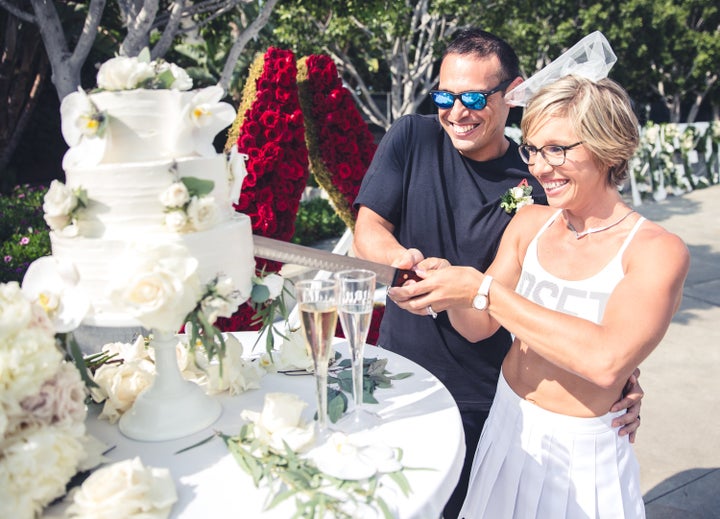 Afterwards, they cut a cake ― paleo, of course! ― and the newlyweds spent the rest of the day watching the finals hand-in-hand.
Watch these "swolemates" tie the knot in the video above.
This story has been updated with additional details and commentary from the bride.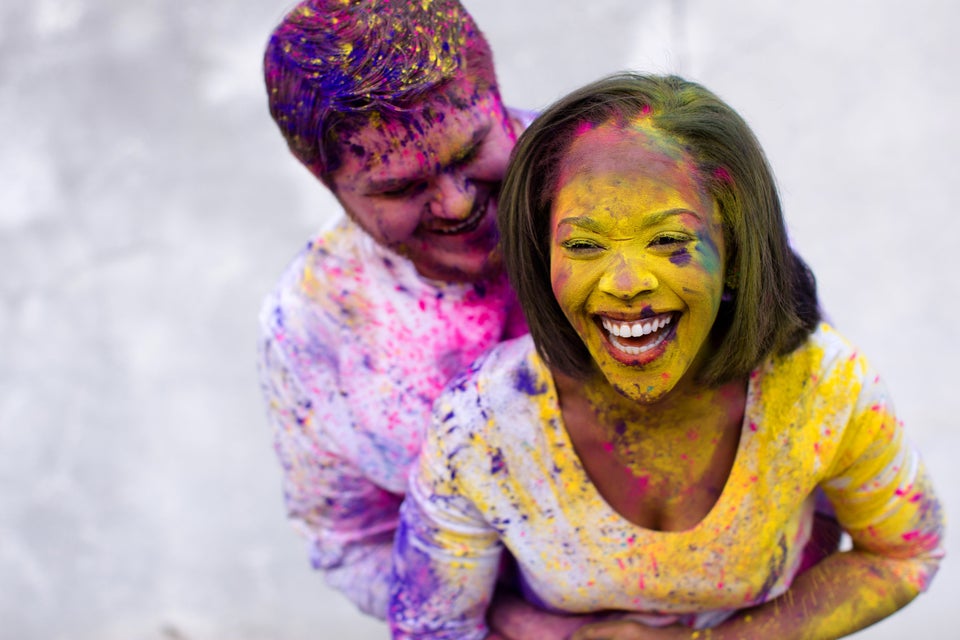 Creative Engagement Photo Ideas