But this Christmas, a group of dads are turning the tables on the beloved crossing guard. This time, they're the ones who are offering a helping hand.
Little did he know, however, that he'd soon be in for a huge surprise.
While Kendrick was working one day, a group of dads from Friends of Lakewood, a local parent group, parked a new car in the middle of the street.
The crossing guard asked them to move the car, but the dads refused. "It's your car," they said, handing him the keys. "So [you] get it out of the crosswalk"
Kendrick stared at them for a long time, totally flabbergasted and overwhelmed with emotion, as the news sunk in.
After hearing about Kendrick's plight, the Friends of Lakewood dads had decided to start fundraising to buy the crossing guard a new car. They are said to have raised enough in just a week.
"It was a real treat to get to see the look on this man's face when we were able to hand him his keys. He was speechless," the dads wrote in a Dec. 14 Facebook post, thanking everyone who'd chipped in. "This is what the holiday season is all about."
As for Kendrick, he says he's been blown away by the show of support.
"Everything is good, I love y'all so very much," he said as he embraced the men who'd planned the surprise, per WFAA.
"We love you, buddy," one dad responded.
Watch the whole heartwarming surprise go down in the video below. Warning: Get those tissues ready.
Before You Go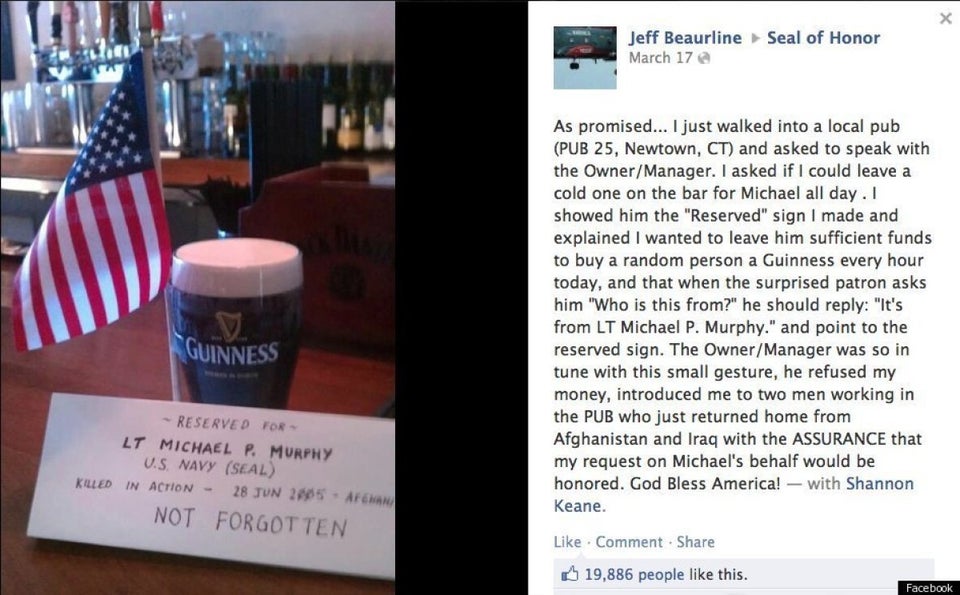 Random Acts Of Kindness