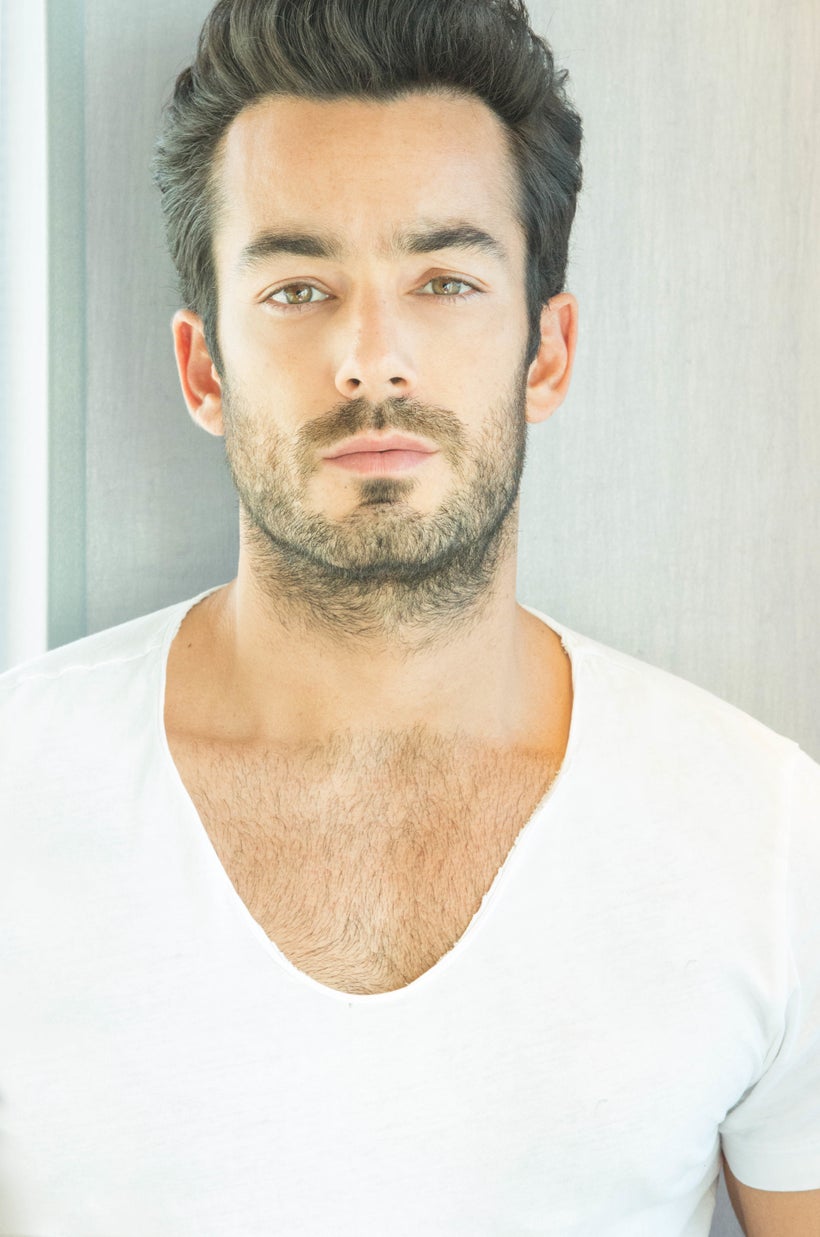 It goes without saying that to be a celebrated in one country is impressive, but to be celebrated in two is a tremendously great feat that should never be discredited. Bilingual and multicultural stars that are appreciated internationally express a broader range of interest, and also embrace a wider network of fans- giving way for what will be undeniable longevity and staying power, and the latest star to draw in this kind of grand-scale appeal is actor Aarón Díaz.
Already fawned over for his work in Mexican telenovelas such as Tierra De Reyes and Los Miserables, the startlingly handsome Mexican and Irish actor flexed his Spanish speaking muscles and showed that good acting had no language barriers as he scored mountains of fans all over the world. Not only did audiences fall in love with his magnetic green eyes and statuesque good looks, but they were also immediately captivated by his talent and charm and couldn't wait to see more of him.
Now, the gifted actor has crossed over to the American market, once again proving that good acting is a language all its own. On the mega-hit ABC show Quantico, Díaz has made his way in to one of the most diverse casts on television- and he couldn't be more pleased. A strong advocate for multi-cultural representation in media, the talented performer loves being a part of a show that is so celebrated for its wide variety of unique talent who each bring their own strengths to the table, and now as Léon, Díaz brings his own strengths- his good looks, his charisma and his talent to the screen, and he adopts a whole new fan-base to his ever-growing network.
An enormous lover of his fans, Díaz is thrilled to sit down and take an interview to tell them some scoop on what they can expect from Léon, as well as from the second season of Quantico, what it's like crossing over to the American market, and what he would love to do in the future. Read on for more!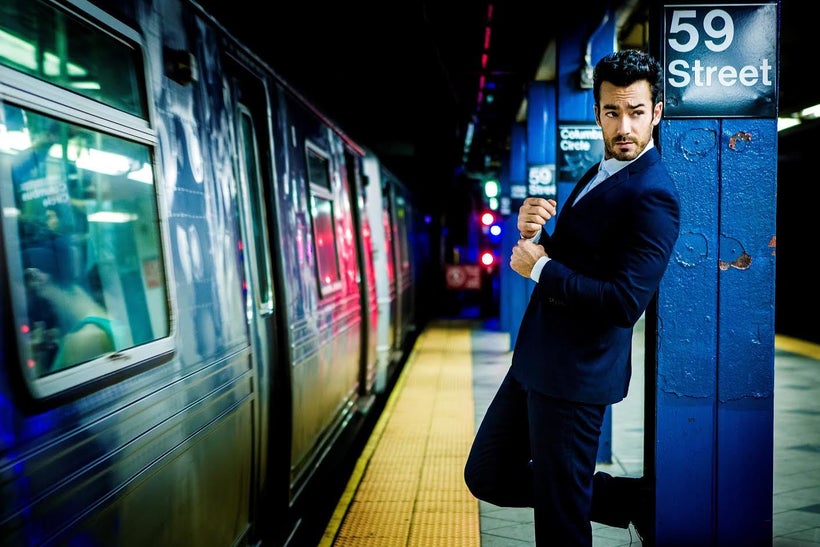 So, why don't you tell people about your character Léon and what they can expect from him on "Quantico" this season?
As you can see, he's a new recruit for the CIA. He's a photojournalist who has been traveling all around the world. The CIA recruits these new talents because they want to exploit each one of their strengths is- and I don't want to expose too much, because there is still so much to see. But, Léon has a pretty dark past, and we're going to learn more about him as time goes on.
"Quantico" is a show well known for its diversity, and you add to that buffet of diversity, coming from a Mexican/Irish background. Can you talk about how happy you are to be on a show that celebrates diversity like this?
Quantico takes place in the United States. So, to have anything take place in the United States and have it not be diverse is contradictory, because the U.S. represents diversity. This show really is a great ambassador of that message. Every character has a strength, and that has a lot to do with where we come from. This is a great cast, and we have so many people from all over the world and it's interesting to interact with people from other places, and to be able to all be in it in the same energies and the same tone. That has to do with the way the stories are written and the way the characters are written. Every time we get a new episode, we're very intrigued to know what is coming- we don't know a lot ahead of time. So, the table reads are a lot fun!
How has it been being the new kid on the block this season? Is the cast welcoming?
They are great. There's a few of us that are new, and again, each one of us are so unique. It's great to work with such an international cast, besides the characters, to work with so many different types of people is very interesting. I've always traveled, and that's one of my favorite things- to travel and to meet people all around the world, so this is bringing more of that into my life. We've been shooting for three months now, so we're always traveling. There's still a lot of scenes where we're all together, so we do get so much time to get to know each other and those times are great. Everyone is wonderful.
You come from another series, a telenovela that was extremely popular, "Tierra De Reyes." How is it different working on a telenovela than on an American drama, and do you keep in touch with your old co-stars.
That was the last telenovela I was on before I did Quantico. I've done several though. Telenovelas are very popular around the world, and they can be seen in over 150 countries- even the shows that I was on. It's very different because of the format- with a telenovela, it's an hour a day, so it gives you a lot more time to really be with these characters. It's an entirely different language, and a whole different mechanism and system. Everything is very different because you have to churn out so much content so quickly. It's incredible training because it keeps you on your toes and keeps you agile. The formats that they work within here offers actors a lot more time, and they are more leisurely. It's all about finding different rhythms and different techniques. But, Quantico is a great show and I'm a big fan of the action, that's one thing I really like, and it's the perfect show to take my first steps into the American market.
Were you a big fan of "Quantico" before joining the cast? What other shows would you love to do, who else would you love to work with, and what other roles would you love to play?
I was in Italy the past seven months on tour, and sent in a few tapes, and finally my manager said they needed to see me. I remember booking a quick flight, thinking I would be on the return flight right away the next day- I came with a carry on. But, then they told me I booked it and that I would be filming for the next three days! So, I had to be there for the table reads, the fittings, and so on! Three days later, I was already shooting. It was very quick. But, on the way over, I had watched the entire first season on the plane- and I loved it. I knew I liked it from when they sent me the sides of the script, but then watching the show and seeing the dynamic it has, I really just was so captivated by the show. But, there are so many shows I like. One of the first shows I remember really falling in love with was 24. But, there are so many. There's so much good television out there. But, I am Mexican. My father is Mexican, my mother is American and Irish, she was born and raised in Palo Alto California- where I grew up. So, I spent a lot of time between here and Mexico, so, it was just a twist of fate that I started out in Mexico and then jumped up to acting in this market. There are so many artists I admire and love watching. I learn from every single person I work with. The better actors you work with, the better you get, and I suppose I'll get to work with whoever I'm destined to work with. In my career, I've always just let it flow. You pick the right ones, and whatever is supposed to be, happens.
Any more scoop you can give for the rest of the season?
I really can't tell you much! And like I said, we don't even know that much beyond what you know. But, what I can tell you is that every episode will suspend your belief system. You will have no idea what is happening and every episode will get more intense. With Leon, you're going to start to see him more in action- so I'm excited for that. I'm really happy. I'm happy that people are enjoying the show, and happy that people keep watching- that's what it's all about. It's already showing in different parts of the world, and is beginning to show in Mexico and South America, and with social media we can always keep track of where people are watching- so, it's very thrilling. It's a great way to keep in touch with the fans. So, they should just look forward to what's coming, because I guarantee it's going to be great!
Díaz needn't worry about Quantico living up to fans expectations as the ABC hit always exceeds them. And while the sizzling series skyrockets to even bigger success for its sophomore season, the chiseled actor can expect his own career to reach massive new heights this year as well- in America, Mexico, and everywhere else!
Quantico continues Sunday nights at 10/9c on ABC.
Calling all HuffPost superfans!
Sign up for membership to become a founding member and help shape HuffPost's next chapter
This post was published on the now-closed HuffPost Contributor platform. Contributors control their own work and posted freely to our site. If you need to flag this entry as abusive,
send us an email
.