 WASHINGTON -- The 2012 election is barely five weeks behind us, but conservative "dark money" groups are already beginning their 2014 campaign. Crossroads GPS, the nonprofit co-founded by Karl Rove, has launched a series of radio ads to pressure five Democratic senators to reject President Barack Obama's outline of a "fiscal cliff" deal, particularly higher tax rates for the wealthy.
While these spots bear all the hallmarks of issue ads -- they don't call for the victory or defeat of a candidate, they appear nowhere near an election, and they focus on a specific issue currently under debate -- the $240,000 radio ad buy targets only Democratic senators who face a potentially tough path to reelection in 2014.
The lawmakers in Crossroads' sights are longtime Sens. Jay Rockefeller (D-W.V.), Mary Landrieu (D-La.) and Tim Johnson (D-S.D.) and first-term Sens. Mark Begich (D-Alaska) and Kay Hagan (D-N.C.).
These senators are repeatedly listed as the most endangered among Democrats in the next election. The Washington Post identified the South Dakota, Alaska, North Carolina and Louisiana slots as the top four Senate seats most likely to flip parties in 2014. There are already notable Republican candidates in West Virginia, where Rep. Shelley Moore Capito has announced, and South Dakota, with former Gov. Mike Rounds getting into the race.
Other than naming an individual senator, the five ads themselves are identical, calling on the lawmakers to reject President Obama's "massive tax increases and even more debt" and urging "bipartisan solutions to strengthen Medicare and Social Security and tax reforms that raise more revenue without killing jobs."
The spots also attack the president's proposal to shift the power to increase the debt ceiling from Congress to the executive branch by saying, "And now Obama wants unilateral power to keep raising our debt limit without congressional approval. That's not just a broken promise, it's a recipe for disaster."
"A balanced plan includes more than just the massive tax increases President Obama is insisting Congress pass, and these U.S. Senators should lead by pushing for significant spending cuts," Crossroads GPS President and CEO Steven Law said in a statement. "It is up to these U.S. Senators to push President Obama and [Senate Majority Leader] Harry Reid to show real leadership by negotiating a balanced plan which stops Washington spending and helps our economy."
The radio ads are the second round of fiscal cliff advertising from Crossroads GPS. The group released another spot on Dec. 5 that ran across cable news stations.
One of the most politically active groups in Washington, Crossroads GPS spent more than $70 million on campaign efforts in the 2012 election. Since the group is organized as a social welfare nonprofit under section 501(c)(4) of the tax code, it must spend more than 50 percent of its budget on so-called nonpolitical efforts -- a category that includes issue ads. Despite targeting only vulnerable senators, these radio spots qualify as such under the Internal Revenue Service's interpretation of its own regulations.
Crossroads GPS' nonprofit status enables it to raise unlimited sums of money without disclosing its donors. This practice of hidden contributions, called "dark money," exploded in recent elections following two Supreme Court decisions, most prominently the 2010 Citizens United ruling that freed corporations, including nonprofits, and unions to spend freely in elections. Overall, dark-money spending exceeded $400 million in the 2012 election.
Crossroads GPS began targeting lawmakers with issue ads for the 2012 election in February 2011 with a series of radio spots aimed at some of the most vulnerable House candidates over their votes on the House Republican budget. The group did not begin running ads in Senate races until July 2011.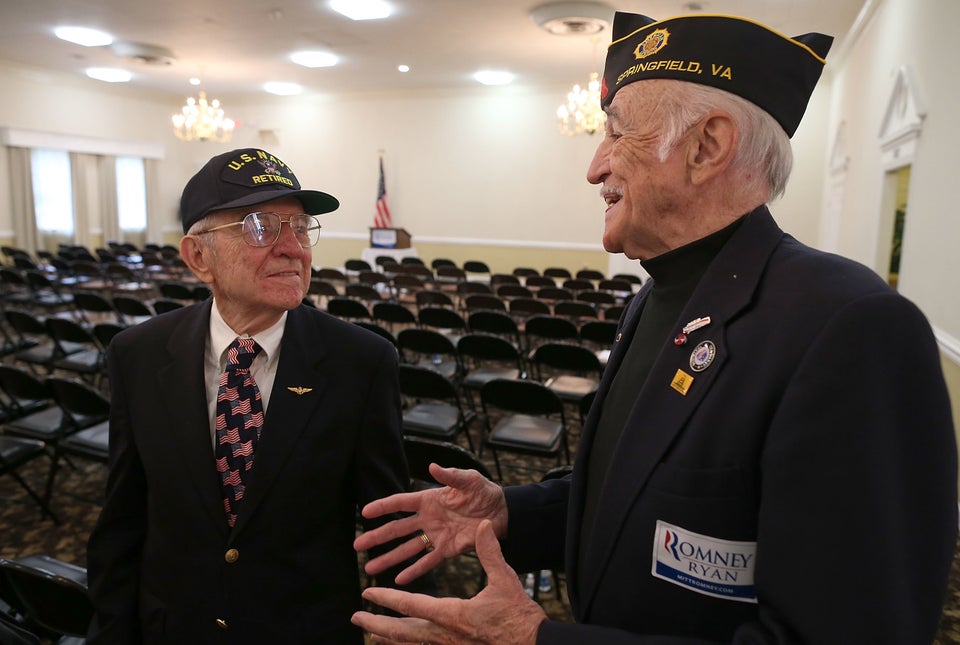 What Could Fall Off The Fiscal Cliff
Popular in the Community