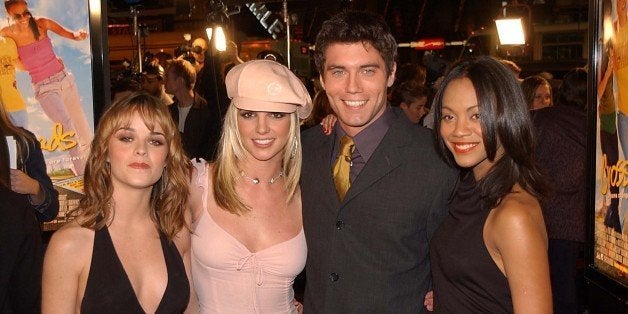 When the much-anticipated Britney Spears film "Crossroads" hit theaters in 2002, I was 11 years old and prepared at any moment to break out into the music video choreography for a number of the singer's hit singles. Like hordes of other middle schoolers across the nation, I showed up opening night -- pack of girls in tow -- and went nuts for the touching road-trip tale of childhood friendship everlasting. In the weeks that followed, my friends and I sang "I Love Rock 'N' Roll," on the karaoke machine in the basement, contemplated burying our own BFF time capsule, and solidified ourselves as part of the fan base that allowed the film to gross over $61 million worldwide.
But those outside that golden tween fan demographic did not take quite as kindly to the picture: Chuck Wilson at LA Weekly, for example, called it a "dull road trip movie that's surprisingly short of both adventure and song," and Moira MacDonald at the Seattle Times lambasted it "an example of shamelessly bad screenwriting, laden with coincidence and cliche and empty characterizations." It's safe to say that the general critical consensus was that those involved with the project did not have too much staying power. (On Rotten Tomatoes, "Crossroads" scored a mere 14 percent, certified rotten.)
However, in this particular instance, it seems we tweenage fans had our fingers on the pulse, because as of the year 2014, the ladies of "Crossroads" are totally killing it. Here's a look at what the film's major players have been up to since the days of the seminal not-quite hit:
Britney Spears
"Crossroads": Lucy
Now: "Piece of Me" Residency Show at Planet Hollywood Resort & Casino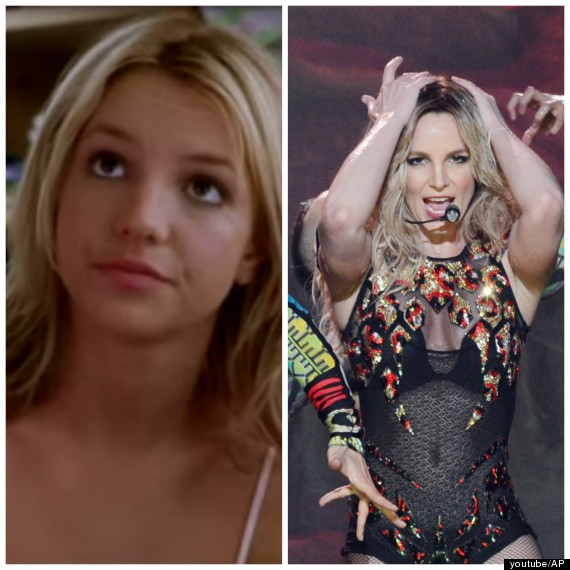 By the time that "Crossroads" debuted, even the "it girl" at the heart of project had a questionable future in the entertainment industry. Critics were unimpressed with Spears' first attempt at more mature sound on 2001 album "Britney," with many unsure as to whether or not the singer would outlast the '90s teen pop moment. David Browne at Entertainment Weekly called her third album a launch into "awkward adolescence," and Barry Walters at Rolling Stone wondered if the star would "remain relevant in an era that's suddenly not that innocent." That the 2002 film failed to impress critical naysayers did not bode well for the singer, especially when her singles from "Britney" had all failed to achieve the billboard hit status of those from her previous two albums.
But 12 years later, Spears has far from disappeared into obscurity: Since 2001, she has released four more albums, and had nine additional singles make it into the Billboard top 10. In December 2013, she began "Piece of Me," a two-year residency show at Planet Hollywood Resort & Casino In Las Vegas, joining the ranks of critically acclaimed Sin City divas Celine Dion and Cher. The singer is said to be receiving $30 million for her performances, and was reportedly offered $12 million to extend the production.
And, in case you needed any more convincing of Spears' lasting influence, if you type popular first name "Britney" into Wikipedia, it redirects to her page.
Zoe Saldana
"Crossroads": Kit
Now: Gamora, "Guardians of the Galaxy"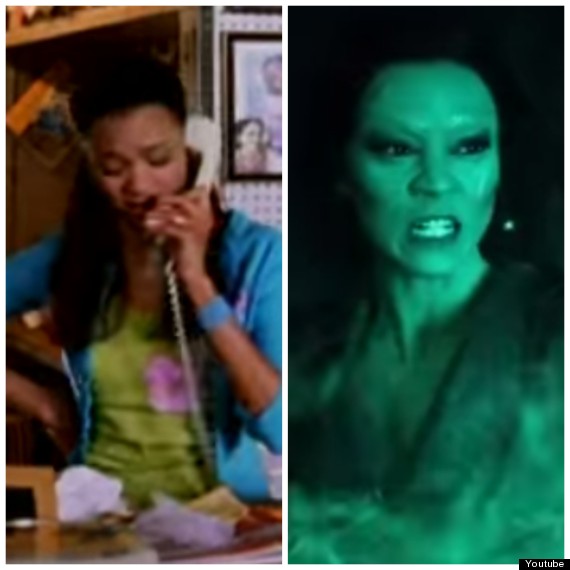 Take a minute to adjust that dim image in your memory of "Crossroads" resident popular girl Kit, because she is indeed played by a young, not-yet-international-superstar Zoe Saldana. At the time of the film, the actress was just at the start of her illustrious career, known only for her previous role in the 2000 Nicholas Hytner drama "Center Stage." She continued to build her resume throughout the early '00s with roles in "Drumline" and "Pirates of the Caribbean: The Curse of the Black Pearl," until, in 2009, she catapulted into megastardom with back-to-back starring roles in blockbusters "Star Trek" and "Avatar." This summer, you'll see her as Gamora in Marvel's new "Guardians of the Galaxy" (in which her ex Bradley Cooper plays a raccoon), and probably every other movie trailer ever.
Taryn Manning
"Crossroads": Mimi
Now: Tiffany "Pennsatucky" Doggett, "Orange Is the New Black"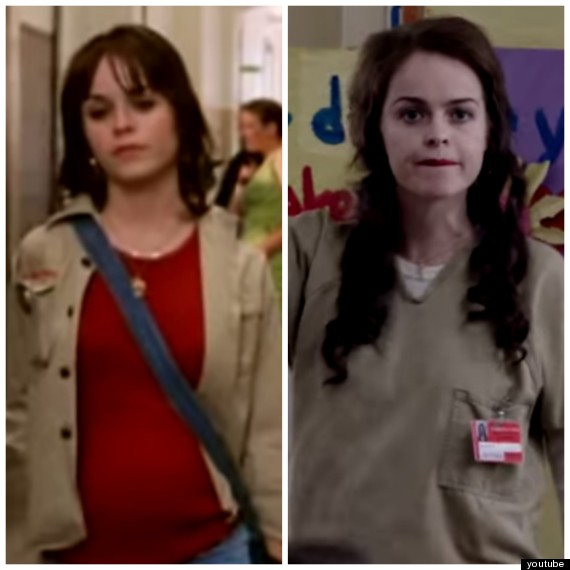 Because sometimes the universe really does have your back, the amazing actress behind meth addict/Litchfield prison inmate Pennsatucky was once in a movie with Britney Spears. "Crossroads" viewers may remember Manning as the headstrong Mimi, who gathers her ex-friends on the night of their high school graduation and ends up kickstarting their whole road-trip affair. Manning worked steadily since the film, with notable roles in "8 Mile," and "Hustle and Flow," but only exploded onto the scene recently when, in 2013, Netflix's "Orange Is the New Black" rose to popularity during its Emmy-nominated first season. "I can honestly tell you this character for me is super different from what I've played before," Manning told Vulture of Pennsatucky back in 2013. "She's probably one of the most outrageous and over-the-top -- in the religious factor, the way she pushes it on people." Manning continued, "There's so many moral conflicts in her character. She's so religious and yet she goes against everything Jesus said."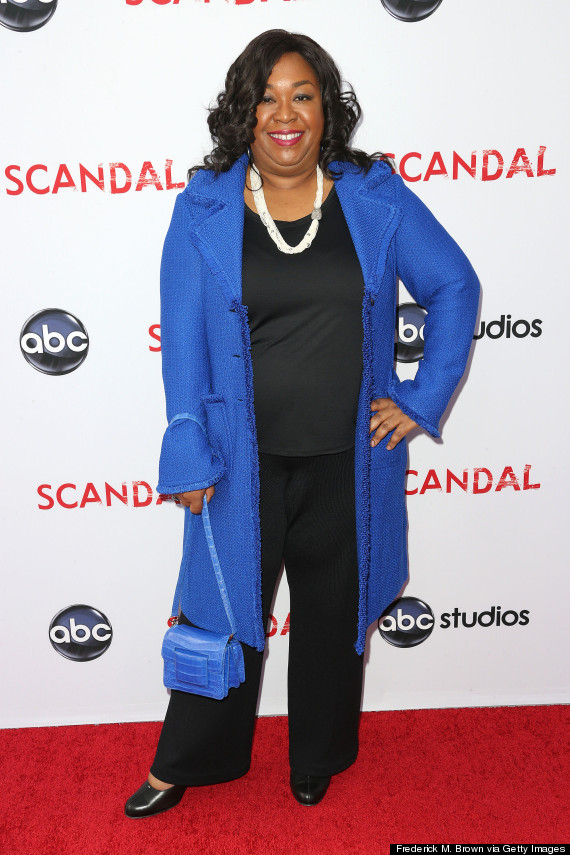 Joke is on the haters, because Shonda "Executive Producer Of Many Hit TV Shows At One Time" Rhimes wrote the so-called "example of shamelessly bad screenwriting, laden with coincidence and cliche and empty characterizations" we've come to know as "Crossroads." Since 2002, she has become one of Hollywood's most influential writers and producers.
Rhimes is currently behind hits "Greys Anatomy," and "Scandal," and her new series, "How To Get Away With Murder," debuts this fall on ABC. The network will air the three shows in succession, making Thursday essentially the "night of Shonda."
While praise for her later work may seem incompatible with the critical distaste for her first major screenplay, Rhimes told Pamela K. Johnson at Written By that she never intended "Crossroads" to be well-received by those outside of her key demographic: "I never thought the critics were going to say "Crossroads" was a brilliant movie," she said. "My goal was for 12 year olds to think it was brilliant."
"Crossroads" begins when three estranged childhood best friends dig up a time capsule that eventually leads them to rediscover the powerful bond they'd lost. Here's hoping that our unburying of the time capsule that is the film "Crossroads" can inspire a similar coming together -- possibly in the form of an emotional Rhimes-penned drama about a teen pop-star turned Vegas songstress -- starring the still very relevant, talented stars.
Calling all HuffPost superfans!
Sign up for membership to become a founding member and help shape HuffPost's next chapter
BEFORE YOU GO
PHOTO GALLERY
Britney Spears Through The Years