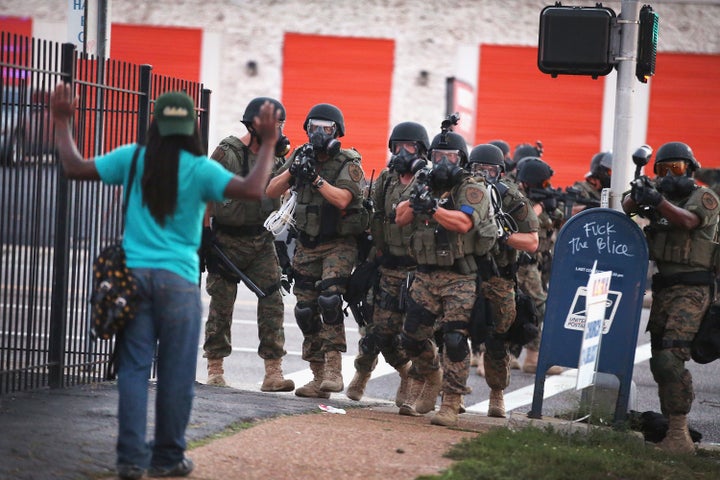 Law enforcement worldwide uses "non-lethal" weapons to disperse large crowds -- but those weapons are killing people, according to a sweeping joint report published Wednesday by the International Network of Civil Liberties Organizations and Physicians for Human Rights this week.
The groups found that crowd-control weapons, or CCWs -- including tear gas, flash bangs, military-grade sound cannons, and rubber bullets and other projectiles -- are generally unregulated and used indiscriminately because many police organizations rely on the manufacturers' recommendations.
These weapons are often described as "non-lethal" or "less-than-lethal," yet the result is often severe injury and sometimes death, according to the report.
"The common understanding of CCWs is that they are non-lethal and preferable to the use of more injurious means of dispersing a crowd," the report states. "However, this report has shown that these weapons can often result in significant injuries, disability, and even death."
Among the most dangerous CCWs are kinetic impact projectiles, such as rubber bullets, rubber-coated metal bullets, and beanbag rounds, the report states. In a sample of 26 medical studies worldwide, the report identified 1,925 people who were injured by such projectiles -- 53 of whom died from their injuries and 15 percent of whom suffered permanent disabilities. Of all the injuries, 70 percent were deemed "severe."
"They cause confusion and panic, resulting in additional injuries as well as an escalation of violence."
Meanwhile, the U.S. is grappling with the appropriate use of lesser-known weapons like the Long Range Acoustic Device, or LRAD, which uses high-frequency sounds to disorient and disperse groups.
Five protesters have filed suit against the New York City Police Department for using the LRAD during a peaceful Black Lives Matter demonstration in late 2014, according to The Daily Beast. The device reportedly caused long-term pain and hearing damage, and the group's lawyer says the NYPD has no guidelines stating when and where to use the LRAD.
Police agencies overwhelmingly rely on manufacturers' guidelines to determine how to use these weapons and how lethal they are, the report says, and the lack of scientific and internal testing on CCWs is a huge problem.
"While CCWs may theoretically offer an option for reduced force, in practice, and perhaps because of the assumption that they are always less lethal, the weapons are often used in an indiscriminate manner, without exhausting all other possible peaceful means first," the report states.
The NYPD, for example, appears to follow LRAD manufacturer guidelines directly. In response to the lawsuit, the NYPD said in a statement to The Daily Beast, "The Long Range Acoustic Device is a safe and effective communication tool the department uses legally, during disorderly demonstrations. It is used consistent with manufacturer's recommendations."
Though the Fraternal Order of Police was only just made aware of civil liberties organizations' findings, executive director James Pasco told The Huffington Post that "before people jump to conclusions based on the report, we need to take a hard look at the underlying supporting data for less-than-lethal weapons, and that's what we will do."
"The reason rubber bullets and tear gas and pepper spray came along in the first place is specifically because they are less-than-lethal," Pasco said. "When you take away the less-than-lethal weapons in a use of force situation, you really are begging for a more violent response, if for no other reason than those are the only weapons available."
The report doesn't call for a full ban of all CCWs, but civil liberties organizations say the weapons are mostly counterproductive because "they cause confusion and panic, resulting in additional injuries as well as an escalation of violence."
It also proposes banning military-grade weapons and kinetic impact projectiles from use on crowds altogether, says there should be political and legal oversight when agencies procure CCWs, and proposes that instead of relying on marketing from manufacturers, the weapons should be tested independently for lethality and accuracy. Lastly, the report recommends putting international guidelines in place that cover use, accountability and training for CCWs.
"The use of any kind of force, including CCWs, must always meet the tests of necessity, proportionality, legality, and accountability. Law enforcement officials must always aim to use the minimum force necessary in any situation," the report states. "When a decision is made to use force in response to acts of violence, law enforcement officials should not treat crowds as a single violent entity because of the actions of some individuals."
Related
Before You Go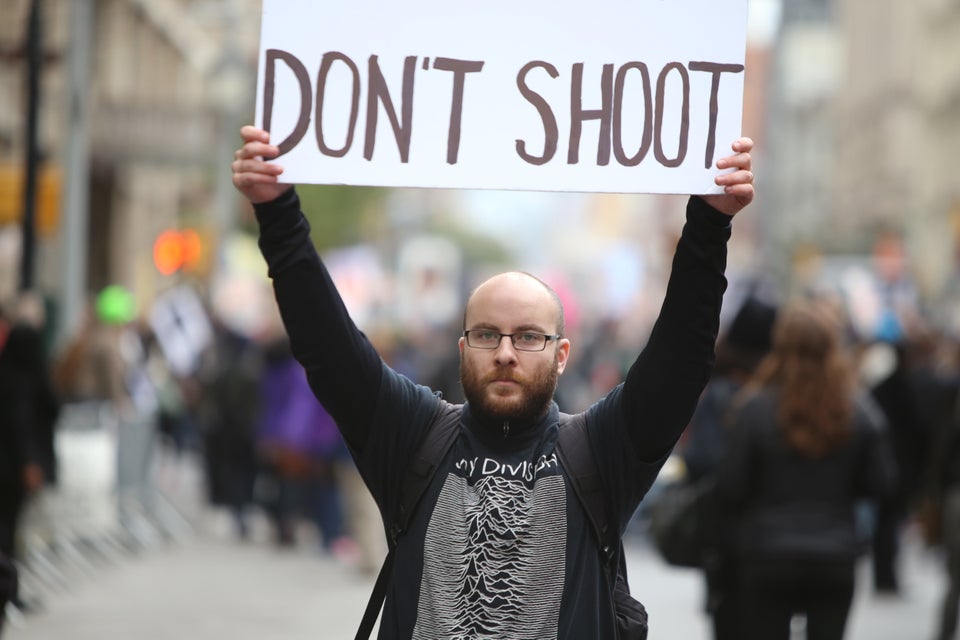 Police Brutality
Popular in the Community