Recently Adam and I were discussing the state of marketing and crowd sourcing. I think most would agree that, not so long ago, marketing was a one-way conversation. Until the social media revolution changed everything, consumers were rarely asked to take an active role in their favorite brand's marketing. That's how it used to work.
Over the last few years, more and more companies are jumping on the crowd marketing bandwagon. For example:
When Levi's wanted to find a new star for its 2012 marketing activities it ran a crowd sourcing campaign using Instagram.
Expedia launched a new crowdsourced deals feature on its U.S. site in 2012 that automatically identifies the best deals found by other travelers for hotels rooms and flights.
In April 2013, Nissan announced a new marketing campaign that uses its social channels to allow fans to help customize and name a one-off version of the Juke Nismo.
As a marketer you're likely to ask two obvious questions prior to testing out the crowd for your next campaign: 1) 'How do I use the crowd most effectively?' and 2) 'What exactly is the crowd?'
For starters, even though you can crowd source things like funding for your next project via Kickstarter or analyze the genes involved in the production of antibodies and immune-system sentinels, marketers happen to be one of crowd's biggest users.

In a nutshell, the 'crowd' is any set of contractors (usually just individuals) who are looking to work on any project available to them for a set price. There are plenty of services like 99Designs, oDesk, CrowdFlower and others that are a clearinghouse for people looking for work. Savvy marketers using these services are saving a great deal of money, while getting quick, high quality results.
Small to medium sized businesses tend to take advantage of it because they lack in-houses resources. But as with the three examples we've given, many other large corporations are making use of paid crowd. For example, Allstate, General Electric, NY Post and Federated Media are among those who use Outbrain and Google Ads to promote their messages. And AOL, Amazon, Microsoft and Linked In have all chosen to outsource via crowd for various initiatives.
However, crowd sourcing isn't only about solving problems in the fastest, cheapest way possible. Handled well, it's a tool to find effective solutions by taking a deep dive into the heart of what are often complex marketing issues.
There are many ways to effectively implement crowd sourcing.
Separating the Wheat from the Chafe
Separating the important information (wheat) from the filler (chaff) is essential. This is a phrase often used to indicate an ability to separate an more important/significant issue, problem, fact from other, insignificant information available. And there's a great deal of insignificant information about most things.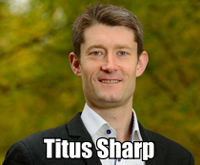 "While crowd sourcing is undeniably incredibly powerful," says Titus Sharp, CEO of Expert Market, "it can be difficult to implement essentially in smaller organizations. It takes both time and money to do well and small businesses with few existing customers may struggle to get enough meaningful responses." And how does Sharp suggest we go about it?
Talk to your existing customers first: No matter what your end goal is, you should start by talking to your existing customers. They've given you their hard earned money in the past so their voice should have a greater weight on any future decisions. You may be surprised how much they're willing to help if you just ask.
Use all existing communication channels: One error I often see when people try to implement a crowd sourcing strategy is that they only communicate it via one marketing/communication channel. For example, they'll post something on their Facebook page asking for feedback, but visit their website and there is no mention of it. Now in certain circumstances this may make sense, but more often than not businesses miss out on huge opportunities by not using all their marketing channels effectively. So make sure you use, PR, social media, website content, e-mail and even in-store mentions (if you're a retailer) together as part of a cohesive strategy.
Use dedicated crowd sourcing platforms: Finally, if you've talked to your existing customers via all the appropriate communication channels and you still can't find what you're looking for then and only then should you consider looking at dedicated platforms. The reason expert market doesn't do this right from the get go is because these platforms often have lower engagement levels. That said we do use a variety of third party platforms to accomplish certain tasks these include: Amazon mechanical turk to source small repetitive tasks, iStockphoto to source large number of images for obscure B2B products, UsabilityHub to test design and layouts among others.
Identifying Subject Matter Experts
A subject matter expert is an individual who exhibits a high level of expertise in performing specialized jobs, tasks or skills. That might be a software engineer, a helpdesk support operative, an accounts manager, a scientific researcher...anyone with in-depth knowledge.
According to Camile Moyes, COO and co-founder of crowd sourcing CMO service ChiefMO.co, you can identify the best subject matter experts (SME) in the crowd for your clients' needs and have the flexibility to halt, review, and pivot where necessary when there are red flags.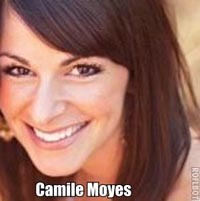 "Sometimes that means ending an engagement with one SME," says Moyes, "and switching to one that can better meet the expectations or budget of your client. This builds trust and loyalty with both your clients and SMEs because you have both party's interests in mind."
Employee Feedback on Marketing
Managers and executives are often "blind-sided" by lack of factual information that can cripple their effectiveness. Author and coaching guru for executives, Marshall Goldsmith, did a study on 8,000 managers and executives. The study surveyed the managers' and executives' employees. It centered around communications feedback as it relates to leadership effectiveness. Survey scoring was based on a negative three to a positive three range. There were eight total different scenarios for management feedback, and five are summarized here:
No feedback at all: most leadership effectiveness scores were in the negative one to negative two range, not a good sign.
Feedback with action promised, but action not delivered: Scores were lower than case one, averaging in the negative two range.
Occasional feedback with occasional action: Leadership effectiveness scores moved up to the 0 to positive one range.
Frequent feedback with significant action: Scores were in the positive one to positive two range.
Constant valued proactive communications, feedback, and action: Leadership effectiveness scores were the highest here: in the positive two to positive three range.
As the results suggest, feedback is directly proportional to leadership effectiveness, and Goldsmith provides a significant argument that leadership effectiveness is directly proportional to productivity.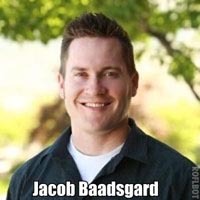 Jacob Baadsgard, CEO of PPC Management firm Disruptive Advertising, feels that utilizing your current employee workforce to get feedback on PPC ads and landing pages before pushing them live is another important aspect of crowd marketing campaigns.

"While you don't want to have opinion driven decisions in most PPC ads," says Baadsgard, "it's smart to get input from other people as to what could be added to a landing page to help them convert at a higher rate for example.
Crowd Sourced Content Marketing
Original and compelling content is critical to your success as a marketer. Involving your customers in the process is a great way to create engagement, product improvement, product development and an interactive reputation as a brand. It can also add substantial value to your content.
Dan Ripoll, CEO of Content Marketing platform ContentBLVD, offered the following advice:
1. Invest in quality content
This is of paramount importance. The web is inundated with spammy content from marketers looking for links, so it's critical that your content stand out from the rest. You'll want to commission original, long-form content complete with useful insights that only a subject matter expert would know. Then, include images and resource links to round it out.
2. Use a content creation platform
You can use services like Scripted.com, Contently.com or eByline.com to begin sourcing high quality editorial for use in your campaigns. They all use their own crowd of talented writers to help brands produce engaging content.
3. Use content amplification tools
Companies like Outbrain and Content Blvd help you to increase the visibility of your content. Most business blogs don't have a large audience, therefore it doesn't make sense to publish exclusively on their own blogs. These tools help to ensure that the content you're investing in gets seen by the target audience.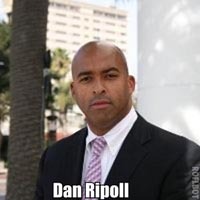 "Crowd sourcing changes the game for web marketers," says Ripoll. "This is especially true with resource-intensive marketing tactics such as native advertising where brands need to produce a steady stream of original, high-quality content, and get that content published in front of the right audience."
Taking advantage of the crowd is a safe, efficient, cost effective solution to a number of different marketing strategies and problems. Have we convinced you to start using the crowd more in 2014?
Disclaimer: I have no professional, personal or financial interest in any of the companies mentioned or interviewed for this article.
All other photos courtesy of the individuals pictured.