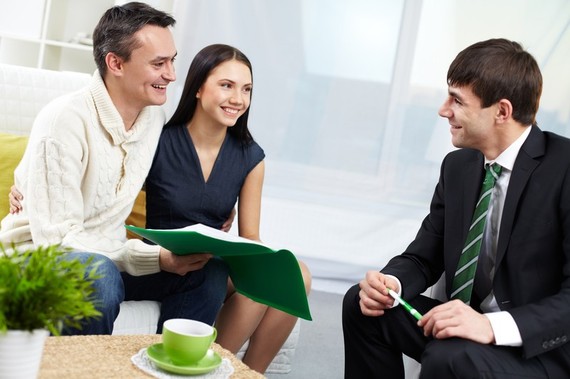 If you're an active real estate investor, you've probably done what most of us have in our marketing. We use newspapers, the Internet, Craigslist, bandit signs and more to try and connect with motivated homeowners who want to sell. It's a competitive and tough game, and we work hard at it to get good deals.
In an article over at CrowdFundInsider.com, we find out about a new crowdfunding resource, Dwellxchange. This website officially launched on September 29, 2015. Who knows if it will be successful, as being first in a niche can be difficult. But, there is no doubt that there is a need for what they are doing, so someone will make it work.
Dwellxchange wants to connect homeowners who want to extract equity from their homes directly to investors through a crowdfunding platform. The goal is to provide an alternative to home equity loans and cash-out refinancing. An equity stake in a home is offered by the owner to an investor.
Homes have always been considered an illiquid asset. Costs for loans or to sell are high, transactions cumbersome, and choices for how to take money out limited. Investors gain benefits as well. They can invest in owner occupied properties, taking an equity stake in a home that is lived in and maintained.
It all happens in a transparent crowdfunding marketplace. Homeowners offer equity, and investors can make real-time offers to invest by buying that equity. One or several investors can buy into a single property. Investors don't get an illiquid asset, as there is a proprietary secondary trading platform coming in 2016. Investors can sell their stake in properties to other investors on this platform.
It's all very new, and there is risk, mostly for the developers and owners of Dwellxchange. But, the promise is great. We're seeing the benefits of directly connecting buyers and sellers in other markets, Uber for taxi services being a very high profile example.
Real estate investors spend a lot of time, effort and money trying to reach homeowners through marketing channels, and it works to some extent. However, direct crowdfunding connection of owners and investors definitely has advantages. The fewer middle-people in the process, the better for Return on Investment. Also, the homeowner who goes to the trouble to register with this crowdfunding site is not someone the investor must convince to sell. They simply need to agree on the equity stake and the price.
I don't think the major banks are going to like this idea at all. In fact, the same type of entrenched industry resistance Uber is experiencing will come into play if this new idea takes off. Investors should be excited and try to help these entrepreneurial crowdfunding ideas to succeed. Cutting bank fees out of the deal helps both the homeowner and the investor.
Let's watch how this goes, and I hope that it is successful. Tens of thousands of small markets taking the place of five or six major bank lenders can't help but improve efficiency and profits for investors. Homeowners can also enjoy some of the equity in their homes without paying exorbitant fees to do so.
Calling all HuffPost superfans!
Sign up for membership to become a founding member and help shape HuffPost's next chapter