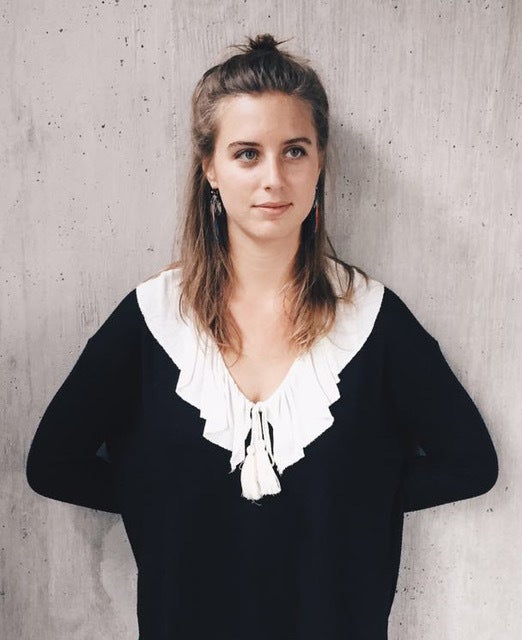 Donadora is a Mexican crowdfunding platform dedicated to socially beneficial projects to raise money. Fanny Villiers is the CEO who has a background in communications, crowdfunding, design, and project management. She has worked successfully with other startups and holds a Master of Science in Management from EMLYON Business School.
My company has responded positively to the invitation of being part of IIT World Strategy Tour because we have a strong design tradition. Two of the five Donadora's founders are industrial designers and thanks to them, we've always considered graphic design as a key success factor to democratizing crowdfunding, as well as using design thinking to develop our product and reach our goals. Receiving the participants was a cheerful experience since any feedback on our activity brings new ideas and freshness in the way we operate day by day. I was personally very pleased to see that most of the participants knew had a good understanding of what are the challenges for a digital platform in Mexico.
Can you explain your current business model?
Our Business Model is based on the 6.5% fee charged on the total amount raised during a campaign. We charge starting at $5,000 Mexican pesos raised, and the campaigns in our platform last from 15 to 60 days. Since Donadora started operations in april 2016, our campaigns have raised $56 million Mexican pesos, which represent approximately $2.7 million U.S. dollars. Our biggest pride is the size of our donors community that is today appoximately 200,000 users.
What has been the market response? Any success stories?
The market response is excellent. We propose a service that enables Mexicans to pay their medical bills, finance educational projects and get to life amazing projects that generate social impact at many different levels. We receive campaigns in 9 different impact categories, which makes Donadora a technological tool 100% dedicated to better the situation of the country. Our mission is to ease the donation to any campaign that matter. Success stories that worth spreading:
- Pablo contra el cancer: This campaign has gathered 1,000 persons and raised $1 million Mexican pesos in 12 hours.
- Parque Patricio: A family and their friends raised enough money to start the construction of a public park that will be dedicated to receive families who lost a child.
What have been the challenges if any in the Mexican marketplace?
The main challenges we're facing at developing a marketplace in Mexico are the newness of the crowdfunding concept. Our model is based on trust, basic technology understanding and digital banking. Since these 3 factors do not apply to the whole population here in Mexico, we are facing big challenges of User Experience and Marketing understanding. But these challenges only make our work more interesting and the solutions we provide more accurate.
Popular in the Community