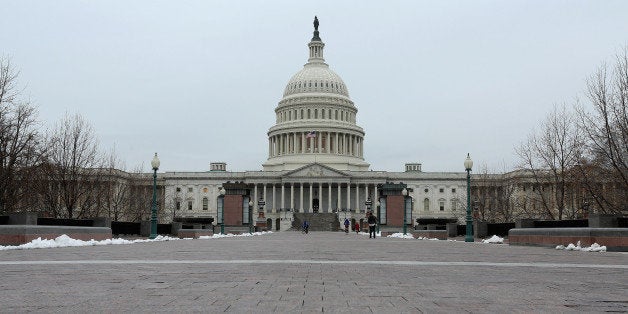 WASHINGTON -- Combining a unique data set with a nonpartisan outlook, a new organization called Crowdpac hopes to break out of the pack of political campaign innovators with a feature that helps ordinary people find and contribute to candidates who share their views.
Crowdpac, an online and open campaign fundraising hub, resembles the progressive fundraising platform ActBlue in that it allows anyone to start a fundraising page to donate to their chosen candidates. Instead of being focused on one political party or persuasion, Crowdpac uses a data-driven formula developed by Stanford University professor Adam Bonica that draws from sources that include campaign contributions and public statements that place political candidates on the traditional liberal-conservative spectrum on a variety of issues.
Crowdpac's new feature, launched Tuesday, enables users to group candidates they support into their own slate for others to donate to. The new feature will allow donors to give a lump sum to the entire slate, rather than choosing individual candidates. The process essentially provides anyone with the ability to form a joint fundraising committee, a common vehicle used by political parties to direct contributions to their favored candidates.
Lawrence Lessig, a Harvard law professor, campaign finance reform advocate and head of the pro-reform super PAC Mayday PAC, is one of a few big names planning to create a Crowdpac slate. Lessig, whose slate will feature the four remaining candidates Mayday has endorsed, is joined by California Lt. Gov. Gavin Newsom (D) and the Women's Campaign Fund in starting their own slates.
Crowdpac is spearheaded by Bonica and Steve Hilton, a former aide to British Prime Minister David Cameron. Hilton told The Huffington Post that he had long had the idea for Crowdpac, but it didn't take off until he taught at Stanford and was introduced to Bonica's data and formulas determining political ideology.
Crowdpac data combines campaign contributions made to and by a candidate, public speeches from the floor of a legislature or to a Facebook or Twitter profile, bill sponsorship and voting records. Its formula can determine an accurate ideological placement for that candidate. The Crowdpac formula is unlike others because it adds to voting records with behind-the-scenes ideological markers in campaign finance records.
"Voting records are not the most informative in trying to find out where a politician lies," Hilton said. Not only do they exclude non-incumbents, but legislative votes are often highly orchestrated affairs designed to create a political narrative for elected officials running the show.
"Everyone is aware -- highly aware -- of the scrutiny that voting records have," Hilton said. "They pay great attention to present them in a way that's helpful."
That is not the case with campaign contributions, which are "much harder to manipulate," according to Hilton. It provides a voter with a sense of where the politician stands "when no one is really watching."
This kind of ideological sorting and pairing for users may seem like it would further balkanize American politics, but that is not Hilton's intent. He said he sees Crowdpac and its new features as a way for people, especially those not already politically active, to easily navigate the political process in a way that takes them to candidates who do not fall easily into ideological or party labels.
"There's a growing group of people who don't feel well served by the narrow party system," Hilton said.
This is "not well reflected in the basic Republican-Democratic divide," according to Hilton. Crowdpac would create a "better marketplace ... that would enable people to better find candidates that match their point of view."
Take, for example, the libertarian Rep. Justin Amash (R-Mich.). Amash ranks as maximally conservative on nearly every issue, but maximally liberal on intelligence and surveillance issues. Or look to Rep. Walter Jones (R-N.C.), an anti-war, anti-abortion, anti-Wall Street conservative lawmaker who defies contemporary classification. According to Crowdpac, Jones ranks close to the middle on many issues, save for gender equality, where he is very conservative.
These classifications provide a more nuanced view of each political candidate that could match views held by many members of the American public, according to Hilton. He said he hopes this helps leads donations according to donors' interests -- not those dictated from the parties or the big donors who fund them.
"There are lots of great organizations who are campaigning for transparency and reform of the system and we're very much in touch with those people," Hilton said. "We're not making a judgment on any of those longer-term aims, but here is something practical that we can do today to dilute the power of the big donors and boost the power of small donors."
Before You Go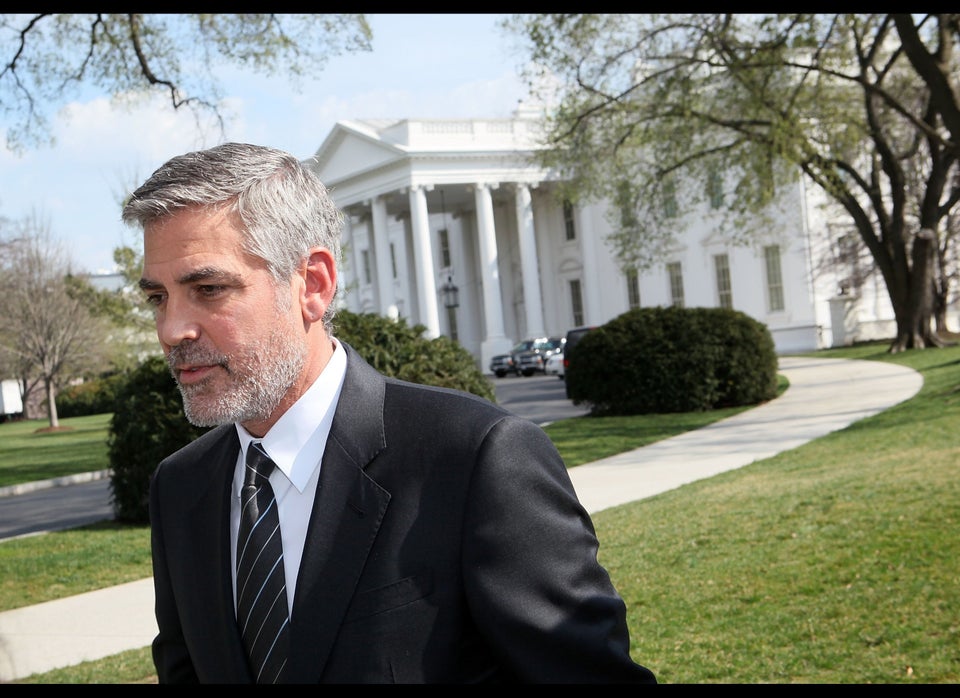 Obama With Celebrities
Popular in the Community