We love a good Hollywood red carpet moment, but few things make us happier than seeing royals get gussied up for their official outings, especially when the royal in question is the stylishly bold Princess Maxima of the Netherlands.
The Argentinian-born investment banker joined husband Crown Prince Willem Alexander and Queen Beatrix for a concert marking the 125th anniversary of the Concertgebouw. The gown she chose, a one-shoulder red and brown floor-length number, was exactly the pop of color and fun we've come to expect from Maxima. Oh, and she gets extra points for the chandelier earrings and red lipstick.
Not to be outdone by her daughter-in-law, Queen Beatrix wore a blue furry evening coats, one of the most eye-catching looks we've ever seen -- seriously, could you imagine Queen Elizabeth II in that thing? Clearly, Maxima has very fabulous shoes to fill when the monarch abdicates the throne later this month.
Don't worry, Maxima, we have faith in you. If your previous style choices have taught us anything, it's that you don't intimidate easily. Check out the Dutch royals at Wednesday's concert below and tell us: Is Princess Maxima ready to take on Queen Beatrix's level of glam?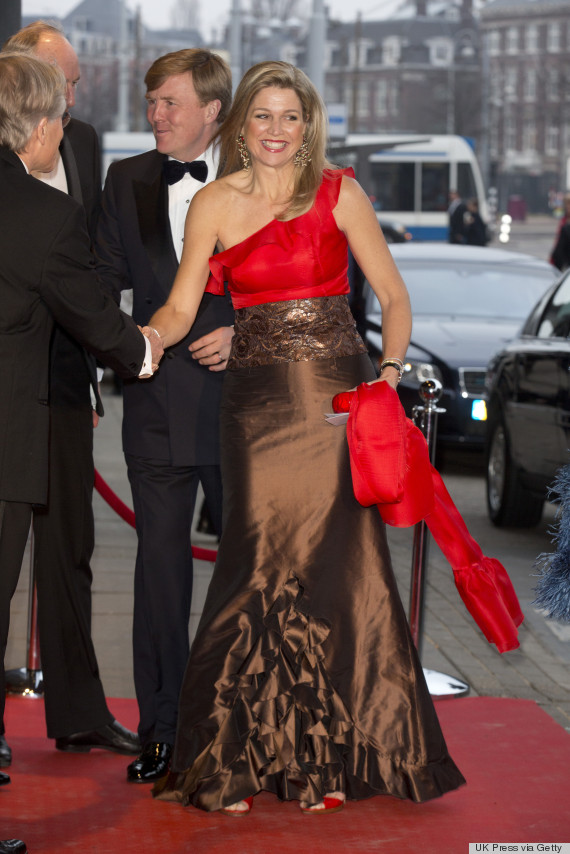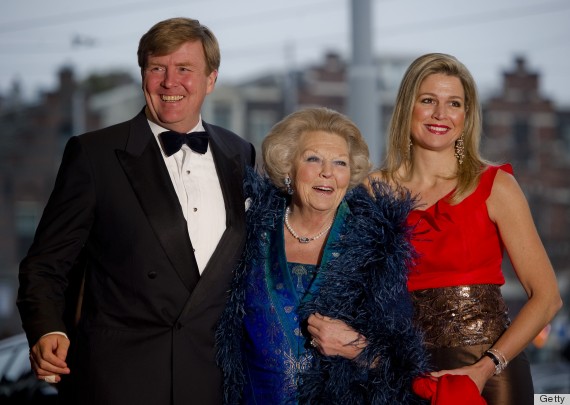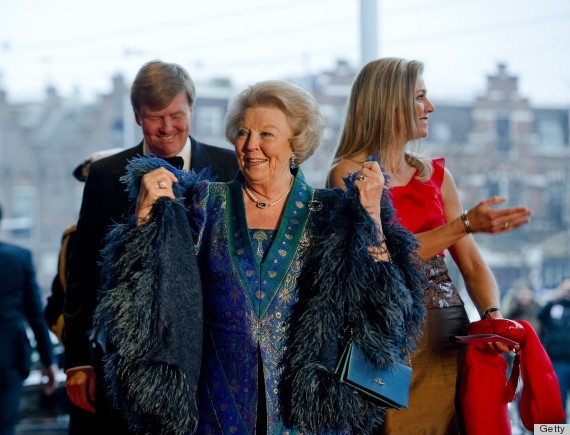 See more of Princess Maxima's style!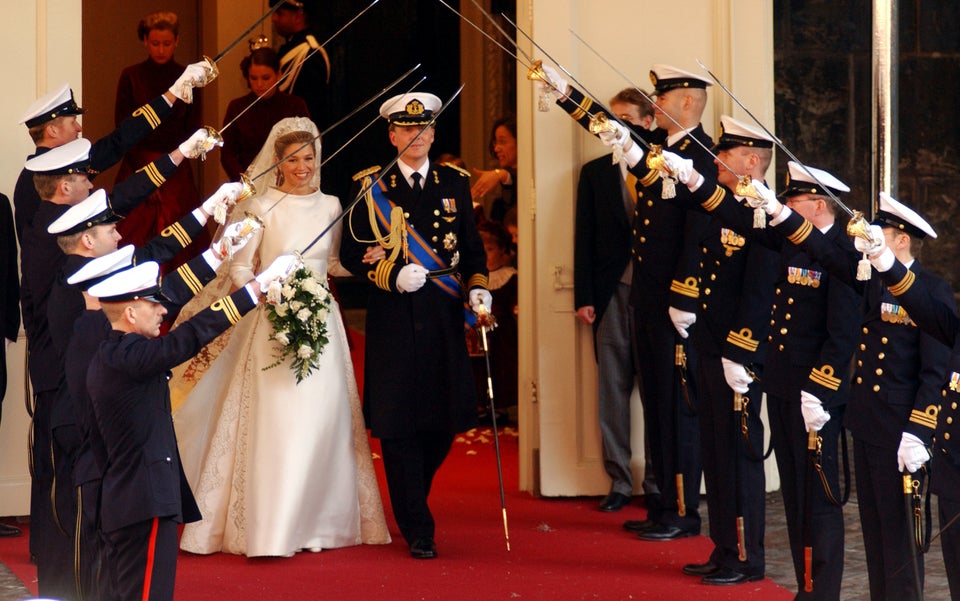 Queen Maxima's Most Memorable Looks