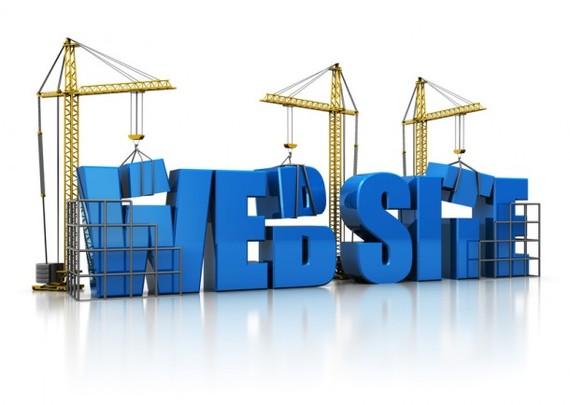 Have you ever built a website? For anyone born after 1985 or who has ever been part of a startup or fan group, the answer is likely yes. Indeed, for many millennials, web design was a youthful hobby and learning to code HTML was a fascination--and these skills ultimately turned out to be highly marketable. Since the first website ever created in 1991, the total number of websites in existence has skyrocketed to over 1 billion.
With so many websites being posted to the web, every company needs one to stay competitive. After all, a website truly is a powerful asset for acquiring new customers, establishing your brand, and informing people about your business.
Shockingly though, about half of all small businesses still don't have a website. Most realize they need one, but the biggest issue they face, is getting one.
Deciding to Build a Website
Hiring a professional web design agency or even a freelance web designer is expensive. Thus, a growing number of businesses are taking the do-it-yourself route and are using templates and other design tools in an attempt to cut costs. Plus, they know their brand better than anyone else, so who better to build their site?
Building a website yourself is doable, although as it turns out, almost all of these websites end up failing. According to a recent study by Webydo, 98% of amateurs fail when trying to build their own websites. That's a lot!
The average small business owner typically doesn't know much about HTML, CSS, JavaScript or any of the other technologies a website is made up of. In general, they know very little about web design and development.
However, this doesn't mean that they can't build a website themselves. There is good news. You can succeed in building a website yourself if you avoid these 3 missteps:
Misstep #1: Cutting Corners & Not Spending Enough Money on Your Website
Most small business owners are already on tight budgets and want to cut corners where they can. After all, a website is just one aspect of their business and there are many different things an SMB needs to focus on. This turns out especially true when it comes to making a website.
Most SMBs decide to build websites themselves because hiring a professional web designer is simply too expensive. However, a website is an investment in your business and even if you build one yourself, it's going to cost you.
Furthermore, many think that they can build their own website for free. There are plenty of website builders available for SMBs looking to build their own websites that offer free plans. Although these free plans seem very tempting, you're setting yourself up for failure almost immediately by thinking you can use these free plans. Free plans limit your options and its impossible to build a successful website using a free plan.
Misstep #2: Not Taking Time to Learn the Basics
Another reason for failure, is not learning enough about the basics. Again, many small business owners cut corners and try to build a website immediately without understanding basic website principles.
They'll see a TV commercial or internet ad about a website builder claiming how "easy" it is and then they'll gain this false understanding of simply signing up with a website builder and slapping together a website.
There's nothing inherently wrong with using website builders, but it's important to note that you'll still need a basic understanding of web technologies.
For example, because of things like Wix's #ItsThatEasy campaign, many viewers are led to believe you don't need to learn any of those time consuming coding skills or other website best practices to find success online.
Unfortunately, a successful website takes more than just slapping together a simple template and filling in the blanks. You'll need to spend time learning about search engine optimization, creating appealing graphic design, and technical factors that will optimize your site's performance. The field is huge and there's a lot to learn.
Fortunately, there are plenty of great resources online that businesses can utilize to learn how to make a website properly. But you need to take the time to learn.
Professional web designers have spent years honing their craft, so you can't expect to master these skills in a few short hours. Many design companies even break down the process, leaving the graphic design aspects to one team and the coding to another, simply because the sheer amount of expertise that goes into site design is unmanageable for a single individual.
Thinking you can do it all yourself in a few short hours is a key misstep to avoid.
Misstep #3: Failure to Manage & Maintain Your Website
Finally, it's important to note that websites don't live in a permanent, static state - they're more like developing, digital organisms that need to adapt and evolve. Many businesses make their website and leave them as is. A website is not a set and forget kind of thing. Failure to realize this is another critical misstep to failure.
You'll need to maintain the code and content of your site, keeping them up-to-date. Most site builders should maintain the code aspect, but you'll still need to adhere current web design best practices and to any new SEO rules if you want your site to remain successful.
Building a website yourself is doable, but it takes money, time, and continual work. If you want to avoid being another statistic for failed websites, you'll need to avoid the above missteps and steer towards success by taking the time to learn a little about web design before you set out.
Calling all HuffPost superfans!
Sign up for membership to become a founding member and help shape HuffPost's next chapter