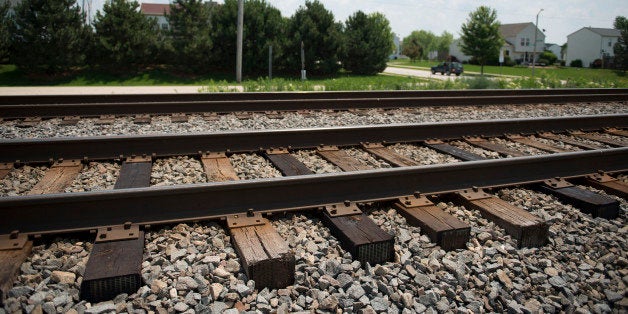 TORONTO, March 7 (Reuters) - A Canadian National Railway Co train carrying crude oil derailed near the northern Ontario community of Gogama, with multiple cars on fire and some leaking oil into a waterway, the company said on Saturday.
There were no injuries reported from the derailment, CN's second in the region in just three days and third in less than a month. It was the latest in a series of North American derailments involving trains hauling crude oil, raising concerns about rail safety.
The railway said a bridge over a waterway had been damaged and that five tank cars landed in the water, with some on fire.
"CN emergency responders are acquiring booms to contain crude oil movements in the waterway," CN spokesman Mark Hallman said in an email, adding that initial indications were that the waterway does not supply drinking water to Gogama.
The Ontario Provincial Police said on Twitter that two highways had been closed near the derailment and posted a photo showing clouds of black smoke.
CN said the crude oil on the train originated in Alberta and was destined for Eastern Canada.
It said the tank cars were the newer Casualty Prevention Circular 1232 model, which are widely regarded as better-protected against damage than older types.
Regulators and operators have criticized earlier DOT-111 cars for being prone to puncture. The CPC 1232's new safety specifications include a thicker tank, top-fitting protection and a pressure relief system.
The incident comes after another derailment on March 5 blocked CN's main line in northern Ontario.
CN said the latest derailment occurred 2 miles (3.2 km) northwest of Gogama, which is some 373 miles (600 km) north of Toronto. It occurred just before 3 a.m. EST/ (0800 GMT) on Saturday and is affecting rail traffic running between Toronto and Winnipeg, Manitoba.
The railway said both westbound and eastbound traffic on the line could be delayed by 24 hours or more.
The Transportation Safety Board of Canada said it was investigating and noted the accident occurred about 23 miles (37 km) from the site of a Feb. 14 accident involving a CN crude oil train.
CN Chief Operating Officer Jim Vena apologized to local residents for the disturbance caused by a second derailment in such a short period of time. (Editing by Clelia Oziel and Matthew Lewis)

Related
Before You Go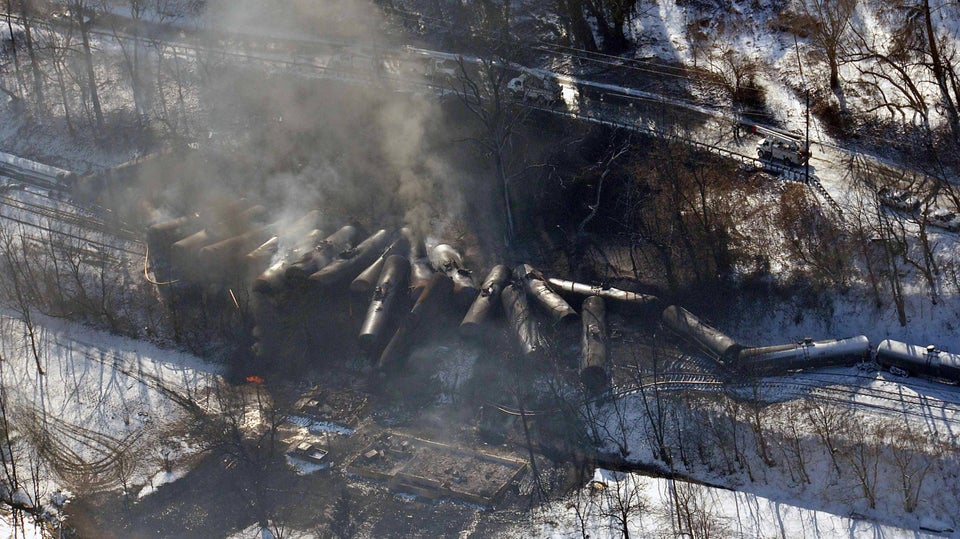 Oil And Fuel Train Derailments
Popular in the Community