 Kanye West has eighteen Grammys, but on Wednesday night in Cannes, the rapper-designer-director placed his bets on seven screens. He debuted "Cruel Summer," a film-cum-art-instillation featuring Kid Cudi and Lebanese actress Razane Jammal, to a crowd of about 200.
The premiere was staged at a pop-up pyramid in a parking lot by the water. Viewers were surrounded by the screens, on which the story of a thief (Cudi) who falls in love with a blind Arab woman (Jammal) unfolded. The woman's father says that Cudi's character can only marry her if she cures her blindness. (Tall orders!) The film featured all new music, as GQ's Logan Hill confirmed:
Jay-Z was also present at the screening. Aziz Ansari, a friend of both rappers, has a small part in the film. West -- who is credited as the movie's writer, producer and director -- also has a minor acting role. The newly minted auteur chatted with girlfriend Kim Kardashian before the show, and the proud reality-TV star led a standing ovation at the premiere.
"You're always looking at a Blackberry when you're at a ballgame or the theater," West said by way of an explanation for the seven screens. "It's because of the amount of information we have at once."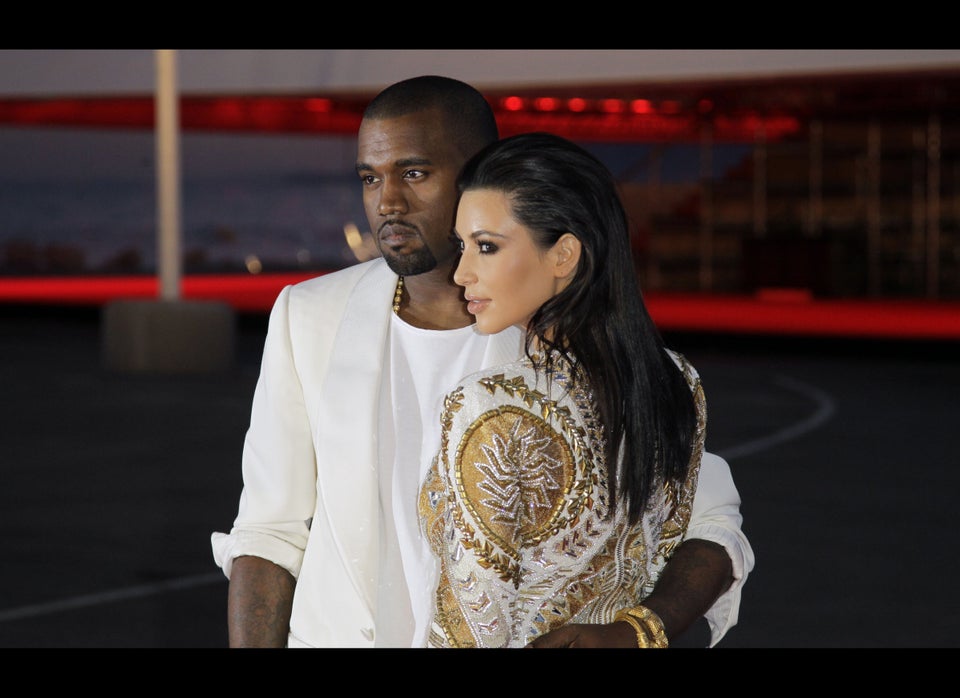 Kanye West's 'Cruel Summer' Premiere
Popular in the Community