Kanye West may have distracted the tabloid world by casually announcing Kim Kardashian's pregnancy at his Sunday night show in Atlantic City, but it appears the rapper was focused on more than just impending fatherhood.
Malik Yusef, a songwriter and artist signed to West's G.O.O.D. Music label, posted a photo Monday morning with a caption that suggested the team worked on "Cruel Winter" after the concert: "after he BLESSED the land with some truth,We was up WORKING on that NEW!!!!!#cruelwinter #goodmusic #grammyfamily #Chicago."
The original story continues below.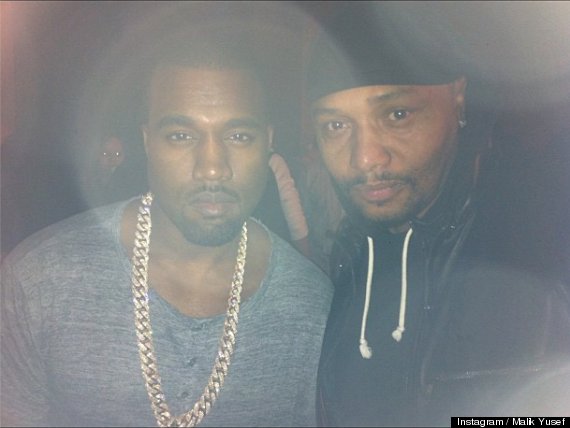 Yusef also tweeted the Instagram shot of him and 'Ye:
One possible explanation for lackluster "Cruel Summer" reviews is the sheer number of singles released before the disc was available. "Mercy," "Cold," "New God Flow," "Don't Like" and "Clique" had all made their way to airwaves by the time the album was released, so though those singles easily rank among the year's best hip-hop tracks, there wasn't all that much left for those purchasing the record. ("Mercy" made it on to most critic's Best Songs of 2012 lists, including HuffPost's.)
There is currently no release date, tracklist or album art for "Cruel Winter."
Members of Kim Kardashian's family also tweeted exuberantly about the couple's big announcement. Their reactions are collected in the gallery below.
Popular in the Community