The woman was so badly beaten during the Valentine's Day assault that she had to be airlifted to a Florida hospital from Honduras.
Ketut Pujayasa, 28, reportedly told investigators he was upset when the woman shouted "wait a minute, son of a bitch!" as he knocked on her door to deliver breakfast. He was quoted as saying this remark was an insult to himself as well as his parents.
Pujayasa told investigators he had planned to punch the victim on the Lido deck, but since it was crowded he used his master key to enter her cabin and hide on the balcony.
When the victim returned to her cabin that night, he allegedly beat her with items found in the room, including a curling iron and laptop computer, then strangled her with a phone cord in an attempt to silence her screams. The victim, "then continued to fight for her life by all means available including striking Pujayasa's exposed genitals as well as utilizing a corkscrew in an attempt to stab him," FBI agents were quoted as saying.
After the attack, Pujayasa allegedly tried to throw the victim overboard into international waters off the coast of Honduras.
The attack stopped when another passenger knocked on the victim's door. Pujayasa says he fled by climbing over the woman's balcony, onto a neighboring balcony and through another cabin, and reportedly identified himself doing so on surveillance images taken from the ship, Holland America's MS Nieuw Amsterdam.
The victim, who has not been identified, ran into the corridor where she received first aid from another passenger.
"(F)earing death was imminent, (the woman) asked the passenger to relay to her family how much she loved them," the agents wrote in the criminal complaint.
Pujayasa, an employee of Holland America Line, was later detained aboard the ship until it returned to Fort Lauderdale on Sunday, where he was arrested and charged with attempted murder and aggravated sexual abuse.
Holland America told the paper that Pujayasa had been screened by the company before he was hired and had no criminal history or work issues.
"While no words can adequately express our shock at this event, this has shaken the entire Holland America family to our very core," Holland America said in a prepared statement cited by Cruise Critic. "We continue to work closely with authorities to understand how this incident occurred and what additional actions we can take to help ensure that nothing like this ever happens again."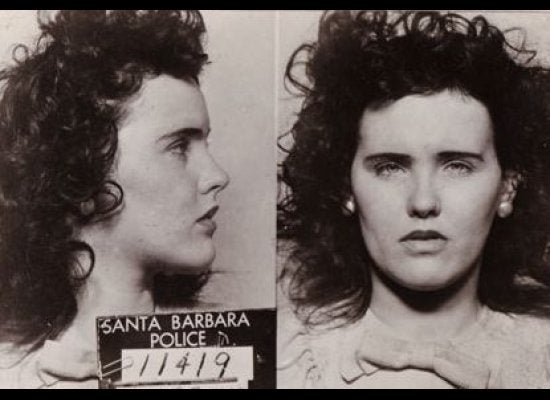 10 Major Crimes That Shocked the Nation (SLIDESHOW)
Popular in the Community