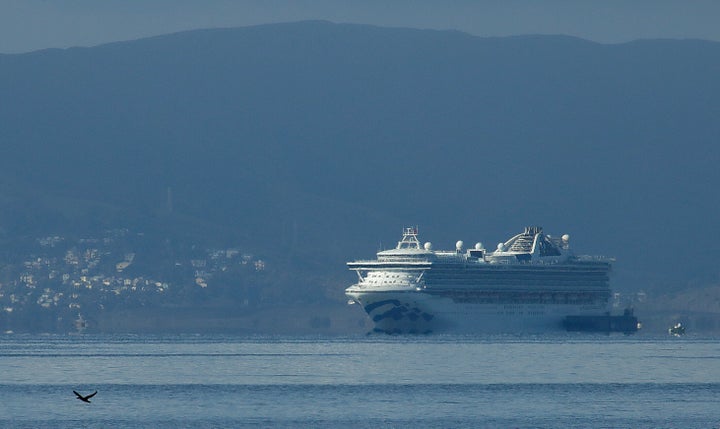 The companies are controversial because they incorporate overseas and fly under foreign flags to dodge American safety, health and environmental regulations. In addition, they hire largely foreign crews to duck U.S. pay rates and unions. They have also played a significant role in the spread of coronavirus. 
All the major cruise operators are incorporated outside the U.S. The companies don't pay U.S. federal income taxes. Democrats, labor leaders and environmentalists battled to exclude them from the U.S. payouts, according to the Journal.
Under new language inserted at the last minute into the stimulus package for businesses, money was restricted to cruise companies incorporated in the U.S. whose workforce is more than 50% American.
Companies must be certified as "created or organized in the United States or under the laws of the United States" as well as having "significant operations in" and a majority of employees based in America. That carves out major operators like Carnival, Norwegian Cruise Line Holdings and Royal Caribbean Cruises, noted the Journal.
Trump reiterated his earlier wishes to aid cruise ship companies on Thursday. But he conceded that it's "very tough to make a loan to a company when they're based in a different country." 
Cruise ships with their crowded living situation have proved to be an incubator for the new coronavirus. Several Americans tested positive for the illness on the Carnival ship Diamond Princess that was quarantined last month off Japan. A number of U.S. passengers who tested positive, along with other returned American passengers, were treated or quarantined at U.S. military bases.
Cases of coronavirus in Florida are now surging, with Miami-Dade and neighboring Broward County reporting more than 1,100 cases, nearly half of the statewide total, the Miami Herald reported.
A HuffPost Guide To Coronavirus
Calling all HuffPost superfans!
Sign up for membership to become a founding member and help shape HuffPost's next chapter