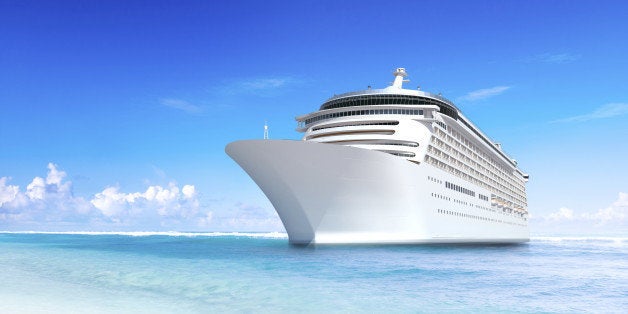 Cruise Vacation Week is sailing full speed ahead, and there are enough deals to float your boat! If you are confused by cruise jargon while researching and booking your vacation, you aren't the only one. Here are some important cash-saving industry terms demystified:
Onboard credits: Although costs during cruising are mostly taken care of, there are still extras for purchase such as spa services, alcoholic beverages, shore excursions and printed photo souvenirs. Onboard credits can be applied toward any of these services and will help keep your post-cruise bill low. Keep in mind that most often the credits are listed per cabin, not per passenger - so you'll have to share the goods with friends or family.
Prepaid gratuities: Depending on the cruise line, you may discover an additional $12-$15 per day, per person on your bill at the end of your vacation. Before you panic and wonder if you mistakenly stumbled into the casino after a few too many drinks, consider the amount of staff (most behind the scenes) required to make your cruise vacation a seamless and enjoyable experience. These gratuities are pooled and divided among the hard-working cruise staff. When booking a cruise, if gratuities are prepaid, you could save a ton of cash (especially for longer sailings) while still recognizing the cruise staff for a job well done.
"Freestyle" or "My Time" dining: This refers to the wide variety of flexible dining options offered by some of the cruise lines -- a departure from the traditional cruise dining plans where guests are assigned a dinner time and may be seated at a table with strangers (or new friends; however you'd like to think about it!). With "Freestyle" or "My Time" dining, cruisers can choose when and with whom they'd like to sit with -- and have the flexibility to eat in a variety of restaurants. Specialty dining restaurants such as Italian bistros, steakhouses or French cafes might come with an extra fee of $15-$35 per person. Don't worry, you can usually still order as many items as you'd like off of the menu.
Cabin types: Not sure what kind of cabin to book? Here are some of the most common types:
• Inside/Interior: These are rooms with no windows with natural light. Some ships, however, offer interior windows such as Royal Caribbean International's Promenade and Central Park view cabins. Norwegian Cruise Line has single occupancy "studios" with an interior corridor window.
• Outside/Oceanview: This type of accommodation features windows with natural light but it might be a small porthole, an obstructed view or a large picture window.
• Balcony/Verandah: These cabins offer private balconies facing the ocean. On Royal Caribbean's Oasis and Allure of the Seas, they offer "neighborhood balcony" cabins that are still open air, but overlook the ship's Boardwalk or Central Park area.
• Suites: These offer more square footage, prime location on the ship and typically have a sitting area and a private balcony.
Accessibility: Wheelchair-accessible cabins are available on almost every major ship and make it easier to wheel in and out of the cabin and access the amenities. Check with the cruise line before booking, but these accessible cabins are often available in the inside, balcony or suite categories.
Guarantee cabin types: Instead of selecting a specific cabin at booking, guests can book a "guaranteed" room, meaning that they are guaranteed -- at a minimum -- that particular cabin category. These cabins are typically less expensive and can lead to an upgrade if the cruise line sells out that cabin type. Are you feeling lucky?
Great deals are available for Cruise Vacation Week with onboard credits, prepaid gratuities and more.

-- Darlene Carenza is a producer at Travelzoo and based in Miami. Travelzoo has 250 deal experts from around the world who rigorously research, evaluate and test thousands of deals to find those with true value.