Alaska is sometimes thought of as America's last frontier, with the state's rugged mountains covering huge amounts of land, and much of it largely untouched by humans. It is also home to glaciers and wide waterways, referred to as passages, bordering the thick brush of the mountains. It is these waterways that enable cruising to be such an amazing way to see Alaska. An Alaskan cruise brings passengers alongside wildlife and glaciers with panoramic views visible from the decks of the ship.

Where Alaska cruises sail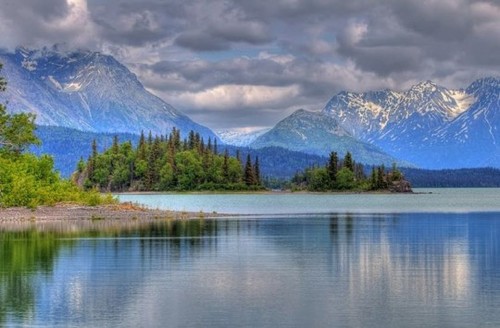 Alaska cruise itineraries typically include the Inside Passage, a beautiful part of Alaska's landscape that stretches along the southeast coast of Alaska. Along the way, the famous Hubbard Glacier is visible along with other glaciers and fjords. There's also the chance to see a wide variety of wildlife.
If you're interested in seeing more of the wilderness, many cruise lines offer cruise tours, which either start or end your cruise vacation with a land portion that takes you through the inland area of Alaska.
There are also many options for where to start your Alaska cruise. Leaving from Seattle to Vancouver means you'll get to see parts of the Canada coast as you sail north; however, if it's a seven-night cruise your itinerary may then include more days at sea and less time in port. Leaving out of Seward, Alaska, for a week long cruise usually includes ports of call most days. Multiple week cruises in Alaska offer a variety of options for where to sail out of and what ports to see, allowing you to see many components of the cruising world of Alaska.

When to cruise to Alaska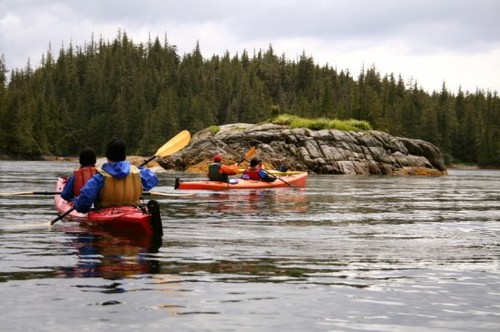 When it comes to the time of year to take a cruise in Alaska, you're at the whim of Mother Nature. Due to the cold winters, cruises to Alaska are only available from the end of April through beginning of October. Not only is this the safest time for the cruise ships to sail to avoid any ice that may form on the water passageways, it also is the time cruisers can most enjoy being on deck of the ship and exploring each port as the weather is much warmer than in the frigid winter months.
Even in summer, though, you'll want to pack warm layers, such as sweaters and windbreakers. The nights in Alaska can get cold plus being on the water can result in chilly breezes. Also pack clothes you're not afraid to get dirty. Many of the most popular shore excursions and activities to do while in port involve hiking, fishing and canoeing.

Popular ports of call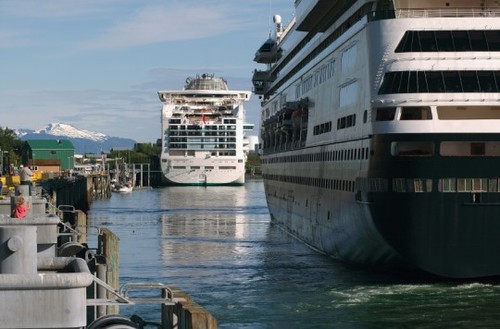 Some of the most popular towns and cities to visit in Alaska are ports of call many cruise itineraries stop at while cruising the state.
Juneau: Alaska's capital city is a great port of call for cruisers who love animals. Take part in a whale watching tour during which you may see the impressive Humpback whale, plus other sea animals like seals and sea lions. The port of Juneau is also nearby the Pack Creek Brown Bear Viewing Area, which is a protected area that lets brown bears live in their natural habitat and it is home to the largest percentage of brown bears in one area.
Anchorage: Anchorage is often the northern most port cruises visit. It is home to snowcapped mountains and glaciers, providing impressive scenery. Some of the most popular excursions in Anchorage include ice and snow. Take part in a flight over glaciers and even land on top of one. Or play with man's best friend and race through the snow as huskies pull you on a dog-sledding adventure.
Ketchikan: Did you know Alaska has rainforests? It does and you can explore the rainforests via the port of Ketchikan on your Alaska cruise. Try ziplining over the rainforest canopy at an adventure park. You can also partake in a nature hike through the forest plus glide down a lake on a Native American style canoe as you learn about the history of Ketchikan and the Native American past of the area.
Skagway: Take part in the river life of Skagway by trying the historic pastime of panning for gold while learning about the history of the practice, or by going white-water rafting down the river for a more adventurous excursion.

Choosing a stateroom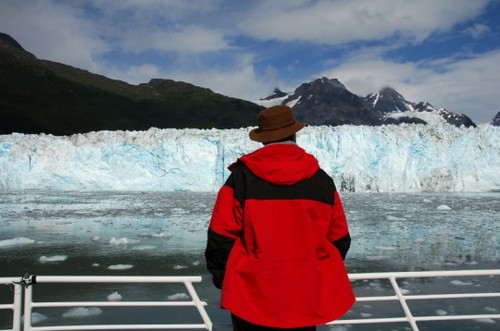 When cruising Alaska, you can find good deals for inside and oceanview staterooms; however, if at all possible with your budget, splurge for a balcony stateroom. Though there are many public decks on board cruise ships sailing through Alaska, being able to have access to your own private balcony will make the trip more memorable. You'll be able to wake up and go outside to see the scenery first thing in the morning while enjoying a cup of coffee you get delivered via room service, or enjoy a glass of wine on your balcony before dinner while you keep an eye out for whales and bald eagles.
When choosing a stateroom, it is also wise to pay attention to what side of the ship it's on. If sailing from south to north, choose a stateroom on the starboard side of the ship in order to have good views of the mountains rolling by and the small seaside towns the ship will past. If sailing from north to south, choose the port side of the ship to see Alaska's mainland scenery from on board.

Cruise lines that sail to Alaska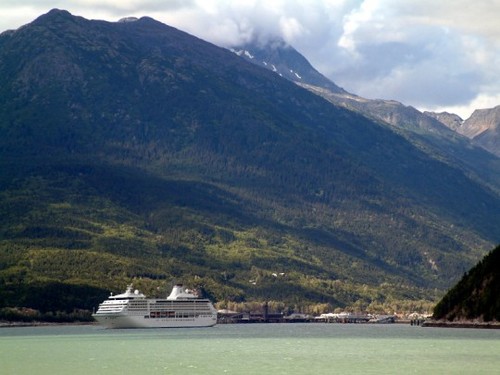 When sailing to Alaska, you have a variety of cruise lines to choose from and you can find the ideal cruise line for you and your traveling partners whether you're looking for a family friendly cruise, luxury vessel or expedition ship.
Many family friendly cruise lines sail to Alaska, offering an opportunity for parents to show their children Alaska while still ensuring they won't be bored while on the ship during time at sea. Royal Caribbean, Disney Cruise Line, Carnival and Norwegian Cruise Line are all great cruise line options that offer activities on board to entertain both children and adults.
Those traveling with teenagers or as a couple may enjoy the premium cruise lines that offer a sophisticated ambiance on board while still offering a variety of entertainment options. Princess Cruises, Holland America and Celebrity Cruises offer excellent itineraries to Alaska that are ideal for this style cruising.
Luxury lovers will enjoy sailing on the Alaska itineraries offered by Silversea Cruises, Oceania Cruises and Regent Seven Seas Cruises. When not in port, relax in your opulent stateroom and eat gourmet meals in the five-star restaurants onboard.
Looking for a bit more adventure on your luxury cruise? An expedition cruise is the way to go. Since an expedition ship is smaller it can fit into areas larger cruise ships can't and get cruisers closer to the wildlife action and scenery. Though there isn't as much entertainment onboard, you'll get lots of it through the exploring you do via small boats many expedition cruises have to take passengers even further into the wild away from the cruise ship. Check out itineraries from Lindblad Expeditions.
Whichever cruise ship and itinerary you decide is right for you to cruise Alaska, remember to keep your camera with you at all times -- you never know when you may just be passing by a deck and see a wild animal or perfect photo opportunity.
-Contributed by Gina Douglas for Viator
Related