Continuing on our Northern European cruise, we enjoyed a classic cruise day in Oslo. Our cruise ship docked right in Oslo's harbor, and we popped off the ship to see the city before "all aboard" at the port.
Photos by Trish Feaster, see her blog at The Travelphile.com.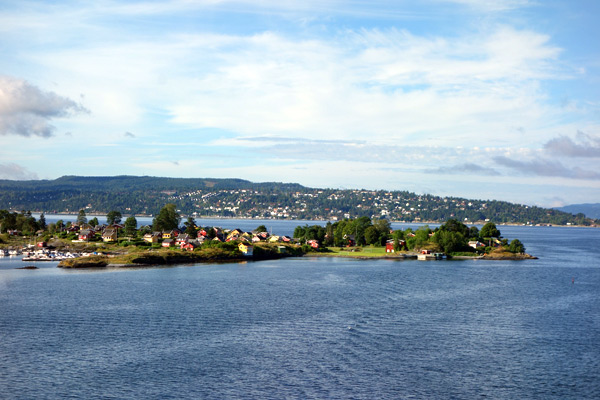 When I was a 14-year-old kid, traveling through Europe with my parents, one of my best memories was sleeping on the ship from Copenhagen to Oslo and waking up to the pristine Oslofjord. Sitting on the deck and enjoying the Norwegian scenery -- the land of my grandparents -- for the first time was a delight. So, forty-plus years later, sailing down this same fjord was a wonderful travel déjà vu. That evening, sailing south, the fjord scenery was just as beautiful.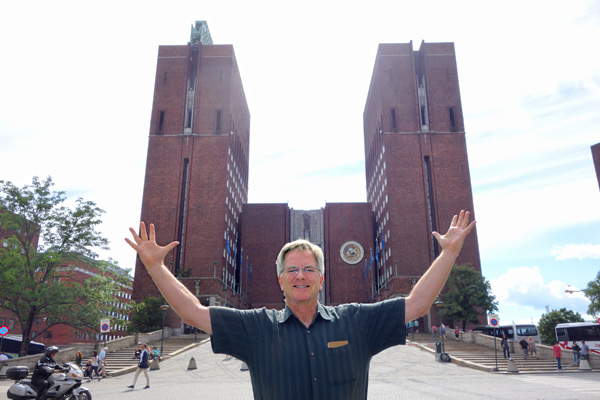 Oslo is a relatively small city, and seeing the sights is easy. Facing the harbor is the City Hall. Built with Norwegian materials and Norwegian talent, it's the pride of the city.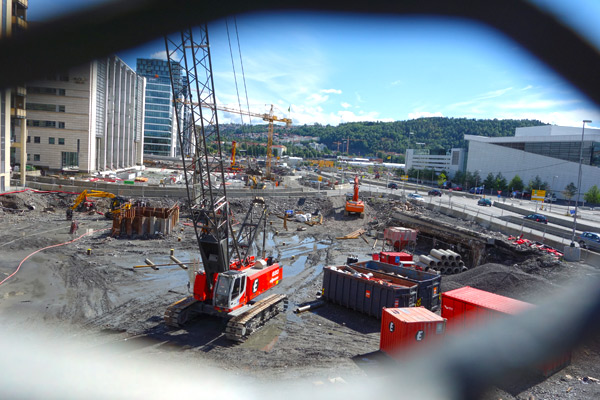 Throughout Europe, heavy industry is moving away from the costly city-center real estate, and industrial harborfronts are being dug up and turned into people-friendly parklands. If there's an industrial wasteland where a great European city hits the harbor -- Oslo, Copenhagen, Hamburg, Antwerp, Barcelona, Cardiff, you name it -- it's slated for a major work-over. In a few years, Oslo's waterfront will be a five-mile-long strolling and biking promenade -- with nearly all the noisy traffic zipping through the city in underground tunnels.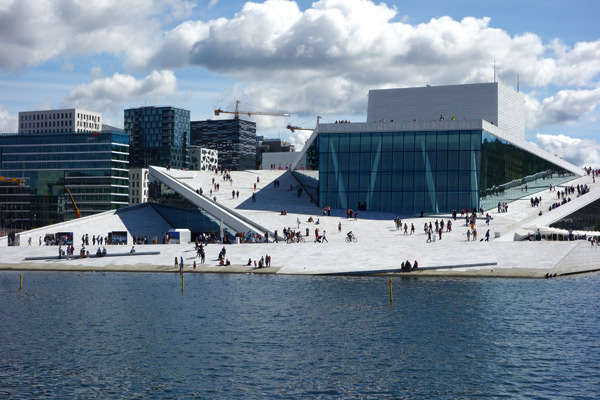 Each morning, a giant cruise ship ties up just next to the sparkling new Oslo Opera House. As thousands of visitors pour out of the ship and into the city, many explore this striking new icon on the skyline of Oslo. We happened in just as the fine, hour-long English tour was departing. Sure, it costs money -- but how do you put a price on bringing high culture to an entire city? Artisans were sewing costumes and making stage sets, musicians were practicing, children were at ballet lessons, schools were attending matinées performances...the place was a hive of activity.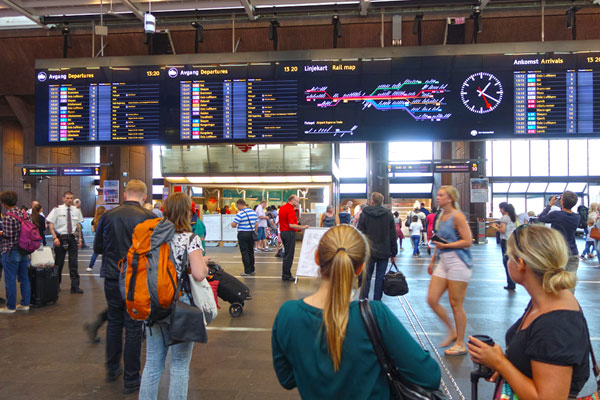 In Oslo's main train station, I was impressed by the modern departure boards and how people-friendly the place was. This was just a 10-minute walk from our cruise ship.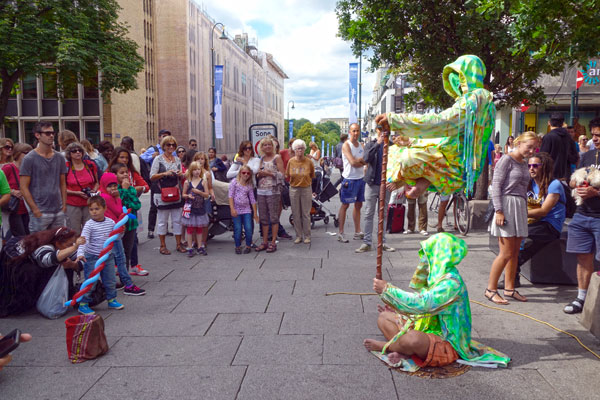 Oslo gathers around its main street, Karl Johans Gate, which runs from its royal palace on the hilltop to the main train station. Oslo is so expensive that people share their drinks and munch sandwiches on park benches. It seems you chew slower and order smaller quantities here in Norway. Still, there's lots of fun and color in the streets to enjoy. And the best museums and sights (such as City Hall, the National Gallery, and Frogner Park with Vigeland's evocative sculptures) are free. These yogis who levitate their partner gather crowds all over Europe. People ask, "How do they do it?" (The stunt is made possible by a steel frame that the lower guy sits upon; the frame goes up his arm, and then around to support his partner up in the air.)