WASHINGTON -- One of the busiest bridges in the nation's capital is deteriorating so badly that officials recently shut down two of its six lanes for emergency repairs. Work on the Arlington Memorial Bridge connecting Washington and its northern Virginia suburbs will take six months and cost $3 million, while drivers on the District's already congested roads will be stuck in even worse traffic. Officials also imposed weight restrictions on the bridge, forcing Metro buses to find alternate routes.
"This is happening because our Federal Highway Administration engineers found the steel beams that support the bridge are rapidly corroding," Transportation Secretary Anthony Foxx said at a press conference with local lawmakers and other cabinet officials on Monday. "They're not as strong as they should be and they're not meeting our load-bearing standards."
The National Park Service granted The Huffington Post and a few other media outlets a rare tour inside the most damaged part of the 83-year-old bridge Monday afternoon. Corrosion in the interior bascule, or drawbridge, was evident even to the untrained eye. Rust has eaten through some of the beams and support structures, leaving holes where there clearly shouldn't be any. Reporters had to wear masks and avoid any steps marked with orange to avoid falling through.
The crumbling interior of the bridge is a stark contrast to what most visitors to the region see on the outside. Memorial Bridge is one of the most scenic in the city, spanning the Potomac River between Virginia at Arlington National Cemetery and Washington at the Lincoln Memorial.
Officials estimate that major repairs to the bridge may cost $250 million.
"So in many ways while we're talking about one bridge, this is actually emblematic of a much larger state of affairs we have in our country where, literally, inch by inch, beam by beam, concrete piece by concrete piece, we are finding that our infrastructure is deteriorating," added Foxx.
"This is not just the symbol, but the reality of failed leadership," said Rep. Don Beyer (D-Va.).
Congress continues to pass short-term funding extensions for the Highway Trust Fund, with the latest to expire on July 31. Many officials want a long-term plan, but lawmakers are divided on how to finance these expensive projects.
"We need support from the federal government in a transportation plan that will be funded not just through July 31, 2015, which is the latest date, but for long term," said Interior Secretary Sally Jewell Monday at the press conference. She added: "These projects are long term, and you've got to fund a long-term project ... with long-term money."
Watch video of The Huffington Post's bridge tour above. Below, photos of the corrosion.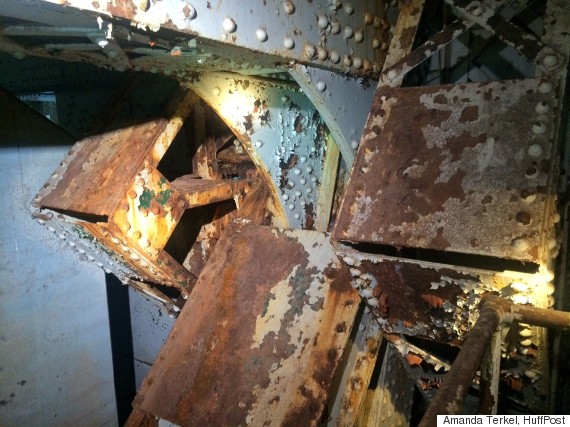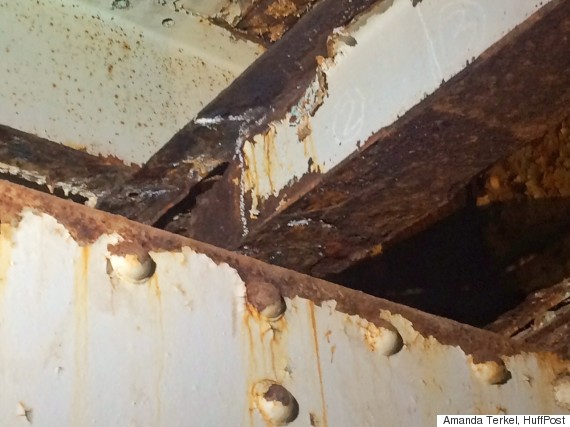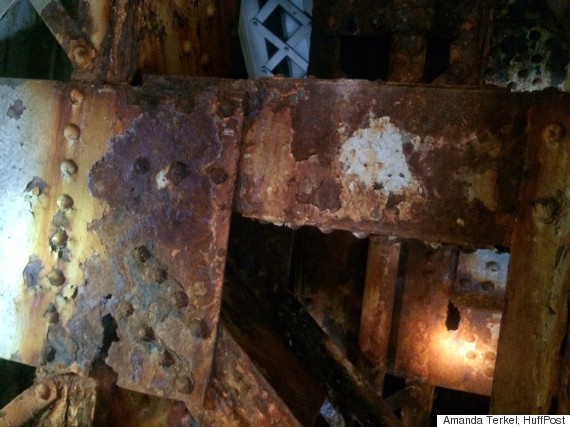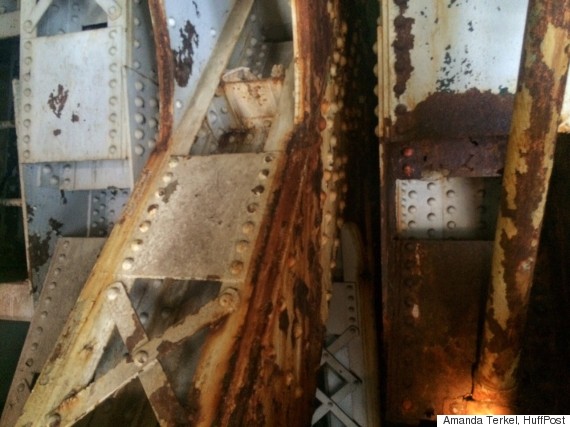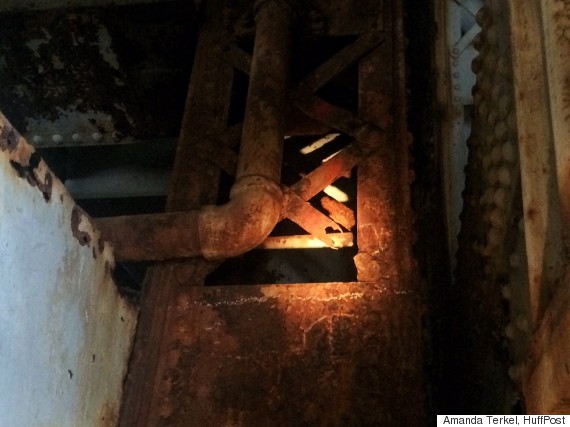 Dayana Morales Gomez and Matt Ramos contributed reporting.
Have a tip or story idea to share with us? Email us at scoops@huffingtonpost.com. We'll keep your identity private unless you tell us otherwise.
Want more updates from Amanda? Sign up for her newsletter, Piping Hot Truth.
Calling all HuffPost superfans!
Sign up for membership to become a founding member and help shape HuffPost's next chapter
BEFORE YOU GO
PHOTO GALLERY
America's Most Dangerous Bridges (PHOTOS)