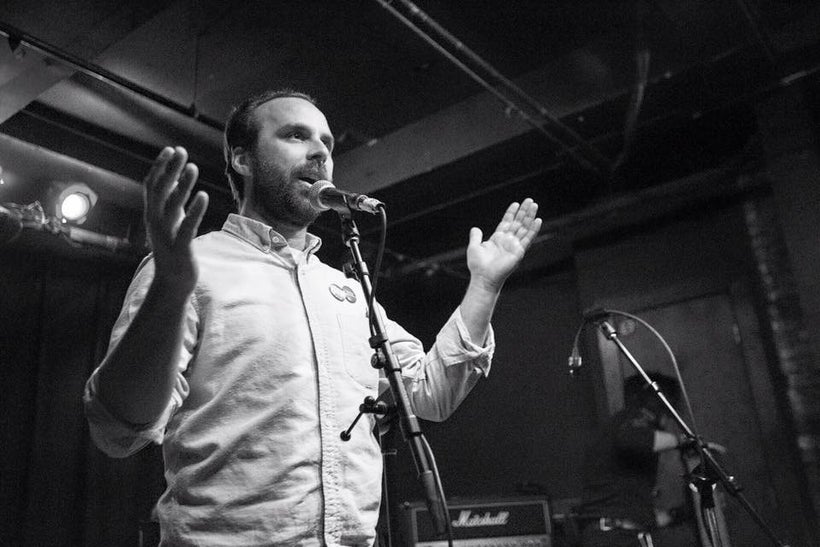 Allston-Brighton (District 9 in Boston) is known for its colorful murals, diverse food scene, D-I-Y shows, and eclectic stores. But with rising rents, the students, families, activists, artists, immigrants, and residents who give the neighborhood character are struggling to make ends meet. Home to Boston Public Schools like Edison K-8 School, Jackson/Mann K-8 School, and Brighton High School, Allston-Brighton students' wellbeing hinge on the city's attention to BPS but just last year, BPS suffered significant budget cuts. Furthermore, the city's hostility to immigrants and people of color affect the 25 percent foreign-born population in Allston-Brighton. Like the rats that swarm the neighborhood, Allston-Brighton is swarming with systemic problems.
For the first time in many years, Allston-Brighton City Councilor Mark Ciommo has a challenger for the Nov. 7 municipal election. Brandon Bowser, an educator and community activist, is running on a message of community empowerment to tackle critical issues like housing, education, and racial equity. "It's not about who's voted into office, it's about the voices behind that person," Bowser said.
When speaking with residents, Bowser said that affordable housing is the most-discussed concern. It is hard to walk through Allston without seeing signs advertising space for rent. Analysis from Curbed found that Brighton is a candidate for "more gentrification."
Luxury developments like The Residences at Boston Landing have gotten the green light—and it is just one of the many new housing projects in Allston-Brighton that are unaffordable to current residents. Meetings hosted by the Boston Planning and Development Agency to discuss such projects can leave residents frustrated about how their concerns are still not being adequately addressed.
"They [residents] see all these developments and they want to make sure we have someone to advocate for them in the future and make sure the future development reflects our neighborhood," Bowser said.
Bowser added that if Allston-Brighton doesn't build more units affordable to current residents, the neighborhood would lose the "working class and artists."
"[Some] people [only] have $70 a week to spend in general after their bills, their rent, their student loans. If the majority of your paycheck is going to rent, you need to try to solve problems and build more [affordable] units for more people," Bowser said. "You can't just be like, the market says that's the price. We can't accept things as status quo."
Max Geist, chair of Greater Boston Young Democrats, said that one of the reasons GBYD endorsed Bowser is for his position on affordable housing. "I think it's important to have someone who's going to advocate for development that is beneficial to the neighborhoods first and not solely to the benefit of developers," Geist said. As a Brighton resident, Geist added that it's difficult to afford rent without having two to five roommates.
In addition to housing, Bowser said that residents voiced their worries about education. Bowser said that BPS students need fundamental resources for success. His campaign website states his support for the Extended Learning Time policy, defined as a time outside of normal school hours dedicated to addressing students' educational needs.
"We need to make sure these kids are being given resources and the schools are funded to make that happen," Bowser said. "We need to make sure there is enough teaching staff to support the students in the classroom. The budget should reflect that."
Mayor Marty Walsh, however, proposed a $50 million budget cut to BPS last year.
"In a city with so many resources it's unacceptable to allow schools to be floundering and struggling," Bowser said. "We should be investing in kids' futures, not gambling on it. This isn't an abstraction. This is kids' lives. This is their future."
"When there's a student population with a bunch of students of color, what message does that send to them? What message does that send to them about their value? What message does that send to them about their future and their city?" Bowser asked. He added that he believes schools should be welcoming of students from different backgrounds.
Bowser said that fixing BPS has to come from the amplifying community voices. "Money doesn't solve the problem. People solve the problem."
Speaking about the significant foreign-born population in Allston-Brighton, Bowser said he believes there needs to be protections in place for them.
"We need to make sure that the policies we have in the city protect people who are vulnerable. We need to make sure they are accessing the resources they need: schools, healthcare, religious organizations," Bowser said. "There is a substantial number of people in Allston-Brighton who are undocumented. They should be entitled to the same rights. They are human beings living in our city and they deserve what everyone else has."
Throughout his campaign, Bowser emphasized the importance of a community-based approach to problem solving. "I view the role of city councilor as direct representation, direct accountability to our neighborhood," he said.
64.55 percent of Allston's population falls within the age range 20 to 34. "Despite that being the case, our current city councilor is a middle-aged guy," Geist said. He added that it's time for a city councilor who represents the neighborhood's population. "It's important to me and a lot of my peers to see someone putting an emphasis on affordable housing, equitable transportation, and looking out for arts and culture."
If elected, Bowser said he would make himself accessible to constituents by hosting community hours located in Allston-Brighton. "I want to be able to be in Allston-Brighton and say I'll be in this coffee shop or this office or a place easily accessible to our community," Bowser said, noting that it is more convenient for residents to meet with their councilor in the neighborhood they live in. "A lot of people can't afford to wait a month or two months for a meeting."
Bowser said he strives to create a welcoming environment where a diversity of opinion can be heard, spanning different generations and backgrounds.
"I want to make sure I usher in a new era in our neighborhood where the community is in the driver's seat and I'm helping amplify voices," Bowser said. "I want to amplify voices of our neighborhood."
REAL LIFE. REAL NEWS. REAL VOICES.
Help us tell more of the stories that matter from voices that too often remain unheard.
This post was published on the now-closed HuffPost Contributor platform. Contributors control their own work and posted freely to our site. If you need to flag this entry as abusive,
send us an email
.