There isn't much information about the pie on Pizza Hut's Middle East website or its Facebook page, but it appears to be one in a trio of new stuffed-crust pizzas. The others are Volcano Stuffed Crust and Spicy Stuffed Crust pizzas.
An account from the blogger behind Kuwaiti blog Danderma, however, sheds some light on the product. She describes crust as covered in flakes of dried corn and stuffed with a mixture of cheddar and mozzarella cheese.
Don't forget that Pizza Hut has unleashed wacky pizzas on the Middle East before. Crown Crust Pizza, with its cheeseburger and chicken strip-stuffed crust varieties, first debuted in the Middle East before heading over Canada.
We speculate that the Crown Crust is also the inspiration behind the U.S.'s latest offering, Crazy Cheesy Crust Pizza, which makes us wonder: could Crunchy Stuffed Crust Pizza be the next big thing?
Before You Go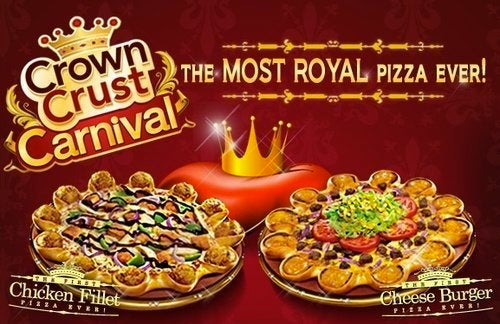 2012's Craziest Fast Food Items
Popular in the Community