Just as we have for the past few years, we enthusiastically headed back to SXSW so that we could hang in one of our favorite cities and meet all of the upcoming musicians whose style is as wildly expressive as their music. To find out about five of our crushes, read on, and subscribe to our YouTube channel, because, who knows, maybe one day you'll see one of them on the stool in an episode of The What's Underneath Project!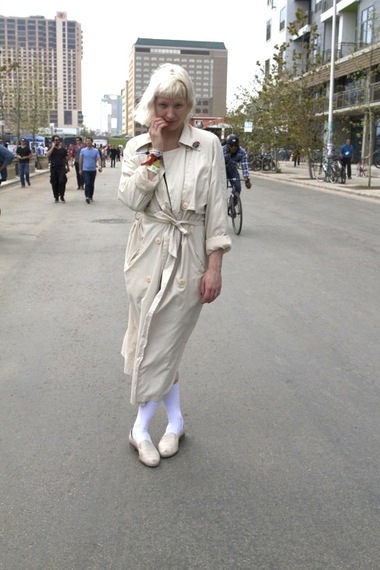 Emma Czerny, the woman behind Magic Island and a current Berliner, is as dreamy with her off-the-grid spirit as she is in her Motown/hip-hop-inspired low-fi pop. We love how she makes white socks and a trench exude style, and how she doesn't own a phone in order to be more present in her life.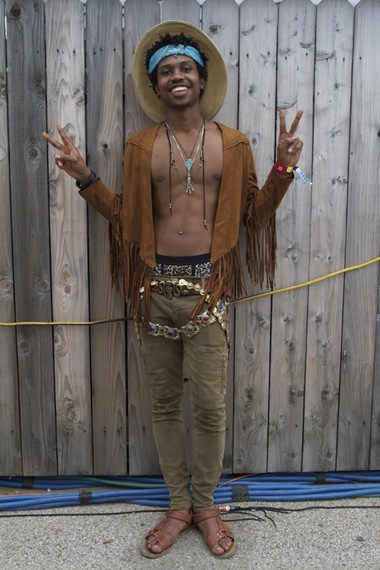 Merging urban Atlanta (where he's from) with 60s flower power, Raury is an 18-year-old musician who's as much a rapper as he is a conscious tribal folkie. He has the stage presence of a spiritual guru and his songs confront some of society's largest ills, releasing a track right after Darren Wilson was not indicted. "I won't live a life on my knees," he chants in "God's Whisper."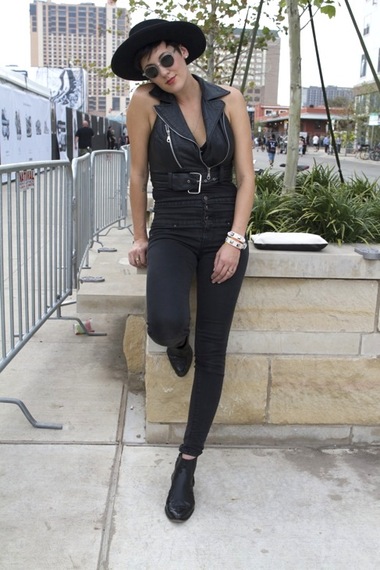 Twin Danger's Vanessa Bley is an environmentalist who dresses like a Hell's Angel badass and sings like Billie Holliday. A chanteuse for the 21st century, Vanessa's bluesy, sultry voice lifts you up to another planet. As she says, "We encourage people to dress up and get lost with us. You'll be swinging, dancing, maybe a little teary eyed. Probably spill some wine on yourself, get a few bruises. You know, the usual jazz show."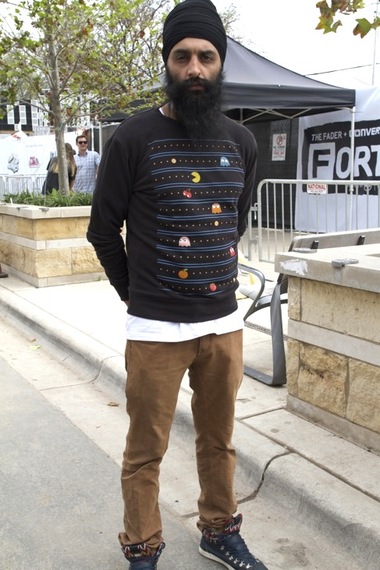 The headwrap, the beard, and the throwback Pac-Man sweater -- Humble the Poet's uniform is all about turning convention on its head, just like his life's work. The teacher, writer, and rapper is on a mission to combat Western culture's notion of money, declaring, "Happiness won't be achieved from acquiring a bunch of stuff, it'll come from the appreciation of the things we already have."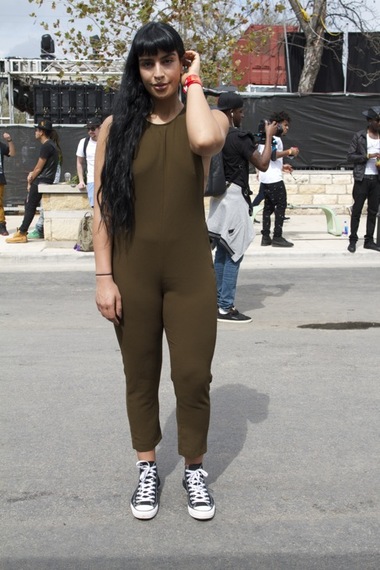 Don't let the effortlessly chill body suit and Converse fool you, Sevdaliza, the Iranian singer/producer, has an intensely personal sound that runs the gamut from brooding R&B to Madonna-esque disco. Her music digs into her heartbreak and, to us, her openness is as seductive as her mane of black hair and the way in which she rocks her muscles and curves.
We can't talk about SXSW crushes without also mentioning: SZA, Lolawolf's Zoe Kravitz, Dej Loaf, KaneHoller's Chelsea Tyler, Julia Cumming of Sunflower Bean, Hiatus Kaiyote's Nai Palm, Stromae, Ibeyi, Gabrielle Herbst, Laleh, ... and that's just to name a few!!!
While each of our crushes has their own unique style (both sartorially and musically), what brings them together is how robustly they manifest their self-acceptance and self-expression through their art.