The U.S. Fish and Wildlife Service has taken the unprecedented step of pulverizing nearly six tons of elephant ivory stored at the National Wildlife Property Repository in Colorado.
With this bold action, the United States government joins a small group of nations - including the Philippines, Kenya, and Gabon - that have destroyed their ivory stockpiles to confront the multimillion dollar illegal ivory trade.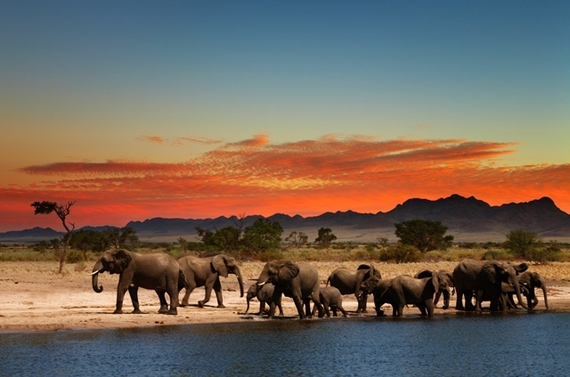 African savannah elephants at sunset. Photo ©Dmitry Pichugin/Shutterstock

This trade, increasingly the domain of large global criminal syndicates and operating on the ground through organized rebel groups, has been responsible for the loss of some three-quarters of all African forest elephants in the past decade.

Across central Africa, elephant range states are calling for a moratorium on the sale and purchase of ivory. As a global leader in the fight to confront this crisis, the United States must do the same.

African elephants alone are being lost at an unprecedented rate and the demand for ivory shows no decline. Approximately 35,000 elephants were killed by poachers last year - some 96 elephants each day.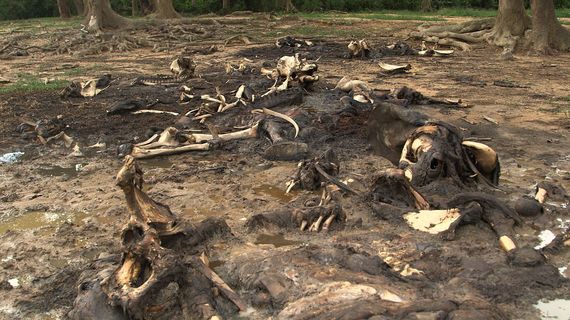 On May 8 of this year, rebel forces in the Central African Republic entered one of the most popular clearings for forest elephants in the entire Congo Basin and slaughtered 26 elephants. Photo © Mike Fay/WCS
On September 26, WCS joined with 15 other conservation NGOs, the leaders of seven African nations, and the Clinton Global Initiative in announcing an $80 million, three-year commitment to halt the killing of elephants and to end the trafficking and trade in ivory. WCS simultaneously launched its 96 Elephants campaign to raise awareness on this critical issue.

In the fight to end the elephant poaching crisis, we know that we must take a three-pronged approach: stop the killing, stop the trafficking, and stop the demand.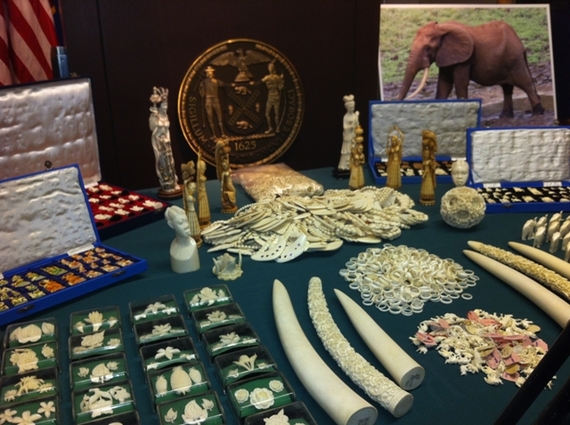 A 2012 seizure of $2 million in illegal ivory in New York City reflects the United States' status as the second largest market for ivory. Photo © Manhattan District Attorney's Office
Those efforts take a giant step forward today, particularly on the trafficking front, as the U.S. demonstrates its own commitment to eliminating the market for illegal ivory. More can and must be done domestically to stop the trafficking, including instituting a moratorium on ivory sales within the U.S.
It should give us all pause that we have to destroy ivory -- this precious material-- in order to stop the slaughter of our planet's elephant population.
I encourage all to visit 96elephants.org to help end the elephant crisis.
CORRECTION: This post previously described the United States as the second largest market for illegal ivory. The post has been updated to clarify that the U.S. is the second largest market for all ivory.
Calling all HuffPost superfans!
Sign up for membership to become a founding member and help shape HuffPost's next chapter