Chicken is one of the most classic and reliable dinnertime staples. But although we love the traditional recipes, we're also fans of the many ways chicken has reinvented itself to stay relevant.
One of the best things about chicken is that there are so many ways to cook it -- from grilling, to frying, to baking, to skewering. But an often-overlooked chicken-cooking method is actually one of the most delicious and most versatile: breading.
Though Chicken Parmesan, the MVP of Italian-American cuisine, is perhaps the most common crusted chicken recipe, there are a seemingly endless number of ingredients that make an excellent chicken crust. Check out the slideshow below to see the ways you can put everything from almonds to pepitas to work.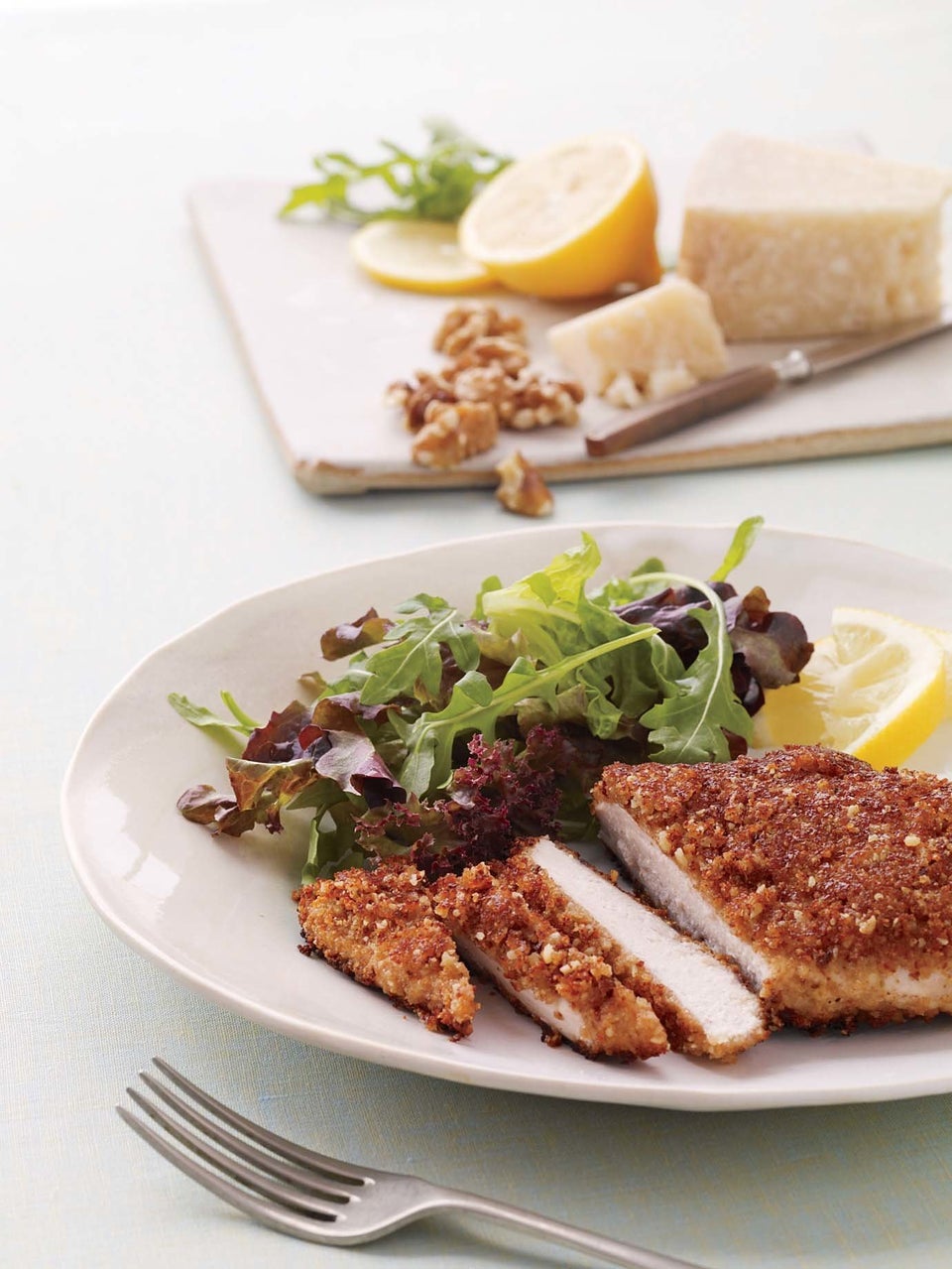 Breaded Chicken Recipes
Related