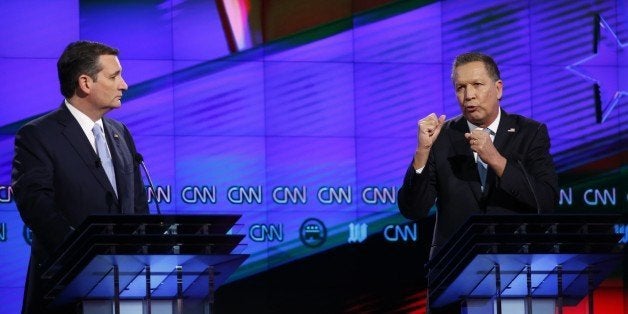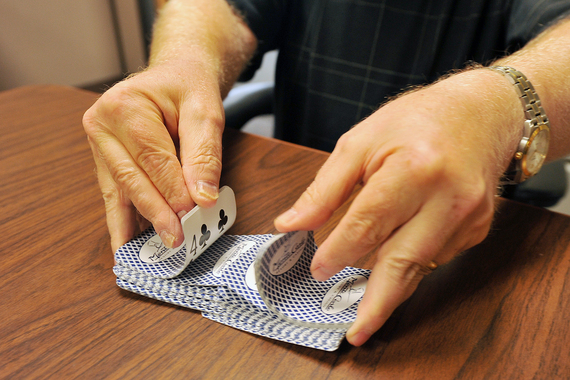 Much is being made of the recent admission that Ted Cruz and John Kasich are "teaming up" to prevent Donald Trump from earning the necessary 1,237 delegates required for the Republican nomination. Trump has predictably used this to further his cry that the system is rigged and that his opponents are in desperation mode -- which they are. Neither Cruz nor Kasich have any other realistic path to the nomination.
Yet, the news that Cruz and Kasich are using their resources strategically is not at all surprising to those who follow campaigns. Candidates should always seek to use their resources wisely and that Cruz and Kasich would devote their time, energy and money to those states where they are most competitive makes perfect sense. However, the revelation that they are clearing the way for one another so that each candidate can be more competitive against Trump is surprising and has a strong possibility of backfiring.
Donald Trump has resonated with many by railing against the status quo and criticizing "business as usual" politics in Washington. Likewise, he has gone to great lengths to point out that he is largely self-funded, suggesting that "nobody owns him." This latest turn in the campaign plays directly into Trump's hands.
Cruz and Kasich's recognition that they are looking toward a contested convention is consistent with the Trump narrative that politics is broken, the establishment is scared of him, and politicians are willing to subvert the democratic process in order to get what they want. A large swathe of the electorate agrees with this narrative. This can be seen in the demand for outsider politicians in the personages of both Trump and Bernie Sanders.
Evidently, advisors for Kasich and Cruz have been in talks for such a strategy for weeks. One report suggests that "even as Cruz publicly called Kasich a 'spoiler' and the two campaigns were literally a few rooms apart holding private meetings to woo individual and state delegates, the advisers were negotiating their plan." Such chicanery only inflames the passions of those frustrated with politics as usual. I suspect this news will only embolden Trump's supporters to make sure they show up to the polls in remaining states. For those on the fence, I believe it will pull them further toward Trump and away from the "politics as usual" crowd.
Trump has been very clear in his disgust not only with politics, but with how he has been treated within the Republican Party itself -- suggesting that if he were denied the nomination, there would be riots on the streets of Cleveland. The teamwork by the Cruz and Kasich campaigns to deny him the nomination gives life to the accusations Trump has been making for months. It would seem that traditional politicians would indeed do whatever it takes to prevent him from holding the party's banner.
Yet, this is nothing new. As I pointed out, campaigns are always seeking to gain whatever advantage they can by using their resources efficiently and to maximum effect. This same logic pervades the general election campaign. The vast majority of states never see the presidential candidates. Unless they arrive for a fundraiser, few citizens in California or Texas have any interaction with the presidential campaigns in the fall. Instead, campaigns target their resources in battleground states, where they hope to have an effect upon the outcome of the election in those specific states. Cruz and Kasich recognize that they have no chance against Trump in a three-person match up in most all of the remaining states. It makes perfect sense that they would devote their resources in those states they believe they have the best chance to defeat Trump.
While this strategy is understandable, it also highlights the fact that neither Cruz nor Kasich believe they will arrive in Cleveland with a majority of the delegates. It suggests they know they will need to lobby fellow Republicans in the coming months in order to have a chance to receive their Party's nomination. That lobbying would require delegates to change their allegiances this summer. It further implies that Cruz and Kasich are committed to a contested Convention where they hope to emerge as the victor by rustling the nomination from the front runner. This "agreement" between the Cruz and Kasich campaigns may make a lot of sense, but it is also the very reason so many people are fed up with politics, which is exactly why I believe it will ultimately benefit the candidacy of Donald Trump.
Calling all HuffPost superfans!
Sign up for membership to become a founding member and help shape HuffPost's next chapter