Sen. Ted Cruz (R-Texas) says that he and a fellow conservative senator are inclined to oppose a new bill to repeal the Affordable Care Act, making it even less likely that Senate Republican leaders will find the votes to get the proposal through the chamber.
"Right now they don't have my vote and I don't think they have Mike Lee's either," Cruz said during an appearance at the annual Texas Tribune Festival in Austin. Lee is a Republican senator from Utah.
The bill in question, sponsored by Sens. Bill Cassidy (R-La.) and Lindsey Graham (R-S.C.), would get rid of the Affordable Care Act, putting in its place a state-run system that would provide substantially less financial help and offer far fewer protections for people with pre-existing conditions.
The number of people without insurance would be 21 million higher by 2026, according to the most recent and reliable estimate, while federal spending on health care would decline.
The bill's political fortunes, dismal even before Cruz's statement, look even more dismal now. Next Saturday night, Republicans lose the parliamentary authority to pass repeal with a simple majority in the 100-seat Senate, instead of the usual 60 votes to overcome a filibuster. And Republicans, who have only 52 seats, would appear to be several votes short.
Republican leaders are desperate to fulfill their oft-repeated campaign promise to repeal Obamacare, in part to satisfy their donors. But even before Cruz signaled his possible opposition ― and Lee's ― a handful of other GOP senators either had come out against the repeal bill or were on the verge of doing so.
Sen. John McCain of Arizona on Friday said he could not vote for the proposal, partly because his party's leaders were rushing it to the floor without lengthy committee hearings or even a full Congressional Budget Office analysis.
Sen. Susan Collins of Maine indicated on Sunday that she too was likely to vote no, pending a preliminary and incomplete assessment that the CBO has said it would provide Monday.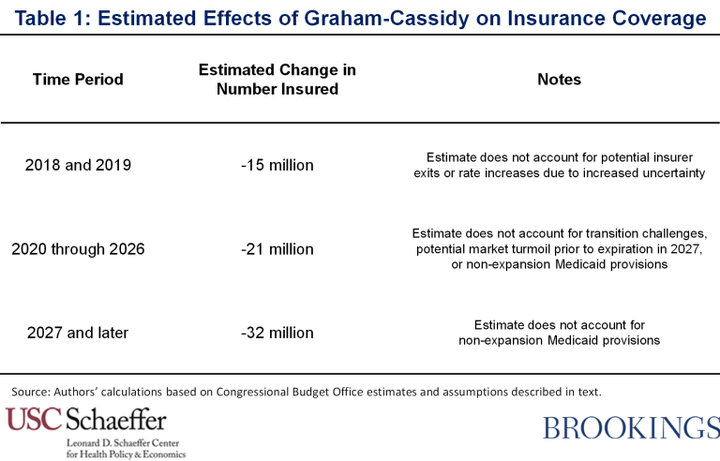 Sen. Lisa Murkowski of Alaska, who like Collins and McCain voted against a different repeal bill in July, has expressed strong skepticism about the latest effort. Her state's governor has also spoken out against the bill.
Opposition from those three senators alone would sink the Graham-Cassidy bill. But if Cruz is right, the bill has just as many dissenters among the most conservative members of the GOP caucus.
Sen. Rand Paul of Kentucky has said repeatedly that he opposes the bill because it leaves too much of Obamacare in place. On Sunday, he reiterated that position on NBC's "Meet the Press," saying he could only support the bill if its sponsors dropped the new spending that is supposed to replace, albeit incompletely, the Affordable Care Act's coverage expansion.
Statements of position are not the same as actual votes, obviously. Cruz didn't slam the door on eventually voting yes, saying that he had ideas on how to improve the bill. Cassidy and Graham, for their part, have said they are revising their measure, in a bid to win over some of the skeptics.
But the path to putting together a simple majority for the bill is awfully hard to discern at this point.
Even if Collins, McCain and Murkowski were willing to put aside their concerns about the process that produced the bill, it would likely take significant concessions on substance ― like giving more money to Medicaid, or strengthening protections for coverage of people with pre-existing medical conditions ― to win them over.
But such changes would further anger conservatives like Cruz and Paul, who say even the current bill leaves too much federal spending and too many insurance regulations in place.
Meanwhile, the bill is getting little support in public opinion polls and continues to generate vocal, widespread opposition from the world of health care. That includes groups representing doctors, hospitals, and insurers ― who issued a rare joint letter on Saturday ― as well as panoply of patient advocacy organizations.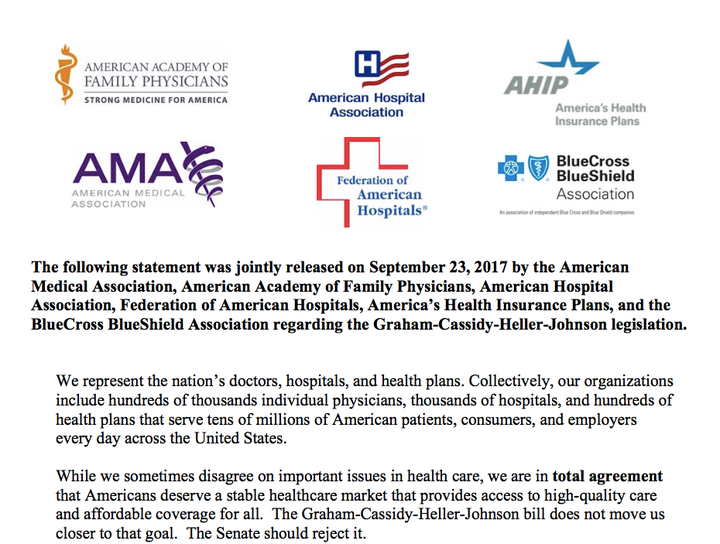 Calling all HuffPost superfans!
Sign up for membership to become a founding member and help shape HuffPost's next chapter