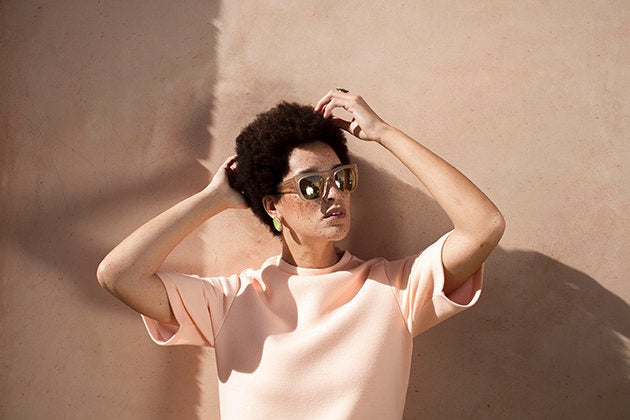 The magazine, which debuted last year with a small zine, is a print-first, quarterly publication that is set to release its first official issue on Aug. 27 at AfroPunk Brooklyn, a music festival that celebrates black artists and culture.
"CRWN is truly a lifestyle magazine," Lindsey Day, the co-founder and editor-in-chief of the magazine, told The Huffington Post. "We are serving a woman who is more educated, well-traveled and sophisticated than ever before — largely because generations before us have fought to ensure our seats at the table."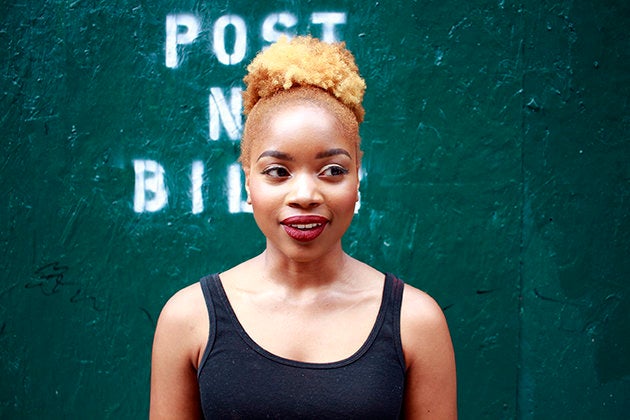 Day, along with CRWN co-founder and creative director Nkrumah Farrar, built a full-service lifestyle magazine that aims to touch on all the complexities and experiences of black women. Together, Day and Farrar aim to create a space that takes back the narrative around natural hair, sets new standards of beauty and promotes their mission around sisterhood, authenticity and self-love.
"When readers open issue one of CRWN magazine, they will essentially read our manifesto," Day said. "What begins as a conversation about natural hair — hair inspiration, styling and haircare tips — extends to address the whole woman, the black woman in her totality."
The magazine's first issue will be filled with essays, profiles of entrepreneurs and stylists, as well as compelling content around beauty, fashion, finance, dating, health, travel and entertainment. Popular natural hair vlogger Whitney White stars on the cover of the magazine and the cover story, which I wrote, includes a foreword by image activist Michaela Angela Davis.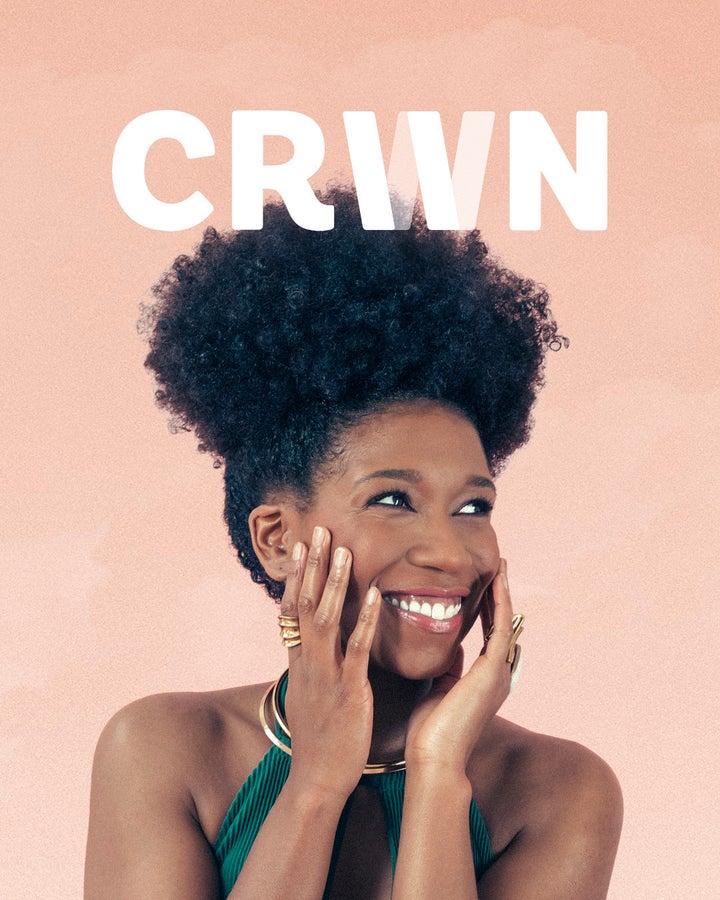 The photography in CRWN alone is breathtaking. Women of various ages, shades, backgrounds and hairstyles are reflected throughout the magazine to celebrate the diversity among us all.
"Above all, we want women to open CRWN Magazine and see themselves. Most of our subjects aren't models; they're real women and they're absolutely beautiful!" Day said. "We want to convey a different aesthetic and sensibility, one that feels more real and attainable to our reader; and that feels like a premium experience as they flip through it."
Farrar, who worked heavily on the magazine's creative vision, says the overall aesthetic behind CRWN was designed to help build esteem among black women and to make powerful statements through words, graphics and visuals.
"The photography in CRWN Magazine has a certain sense of gravity, there's also a certain amount of affection you can see for the subject," Farrar told HuffPost. "It's very much polished and for the marketplace, but it has soul."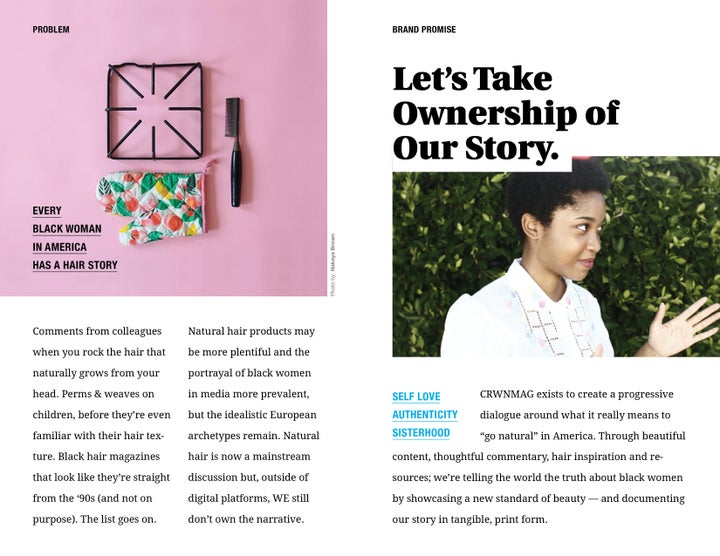 As for building a broader reach, Farrar believes CRWN will also have strong appeal among men because it celebrates a natural beauty he believes many men admire.
"The fact of the matter is, there are these ideas of what women think men want to see, that are largely driven by the mainstream conception of what beauty is; then there's the truth of how black men want to see black women," he said. "And the biggest part of that truth is that black men want to see the realness."
Day and Farrar have big plans for CRWN. They see it not just as a magazine but as a platform that will help to promote businesses, brands and relationships. They expect the magazine to soar and there's no doubt it will after the support they have already received from a robust audience that is eager to consume CRWN and has already submitted pre-orders.
"We created CRWN for the love of our people, to uplift and celebrate our sisters and their beautiful natural hair," Day said. "We're doing this for our people, for the culture."
Before You Go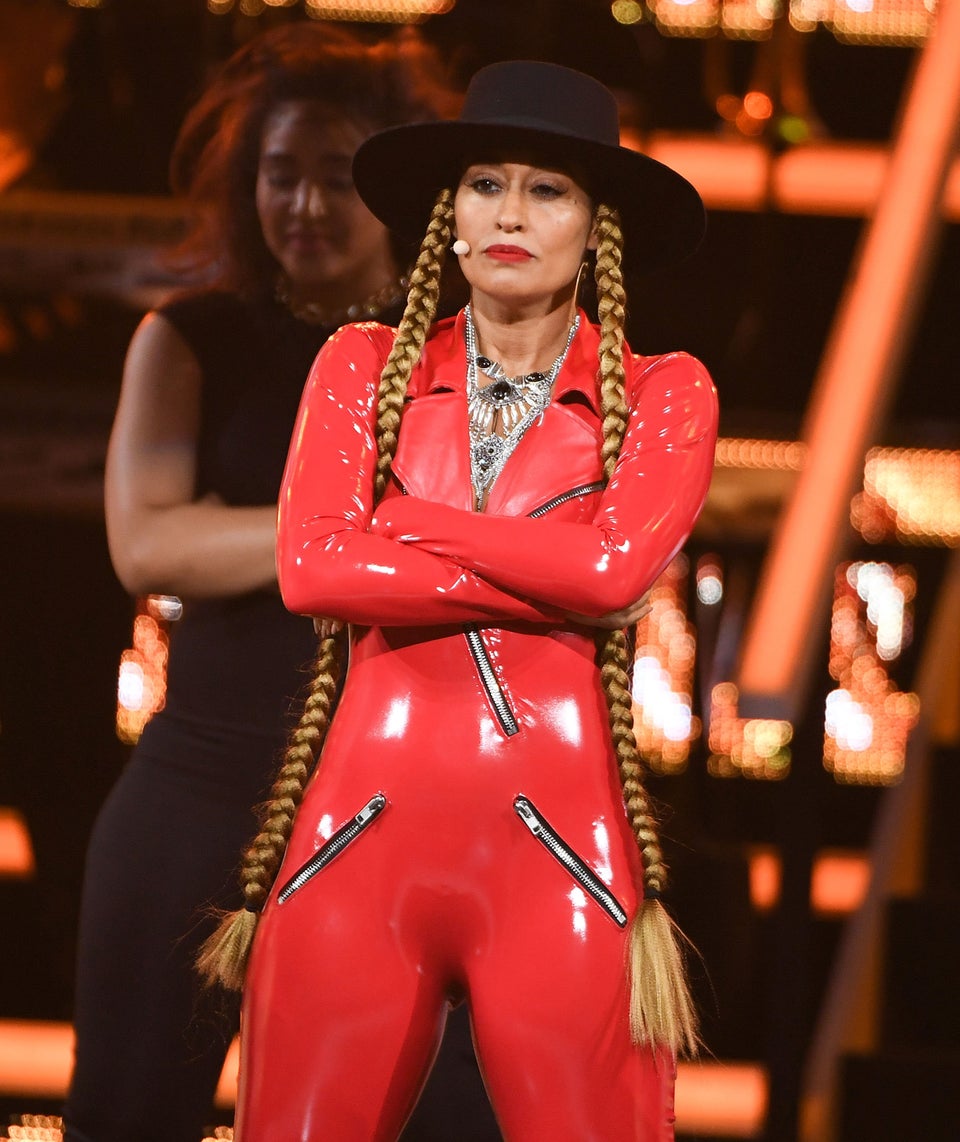 2016 Black Girls Rock!
Popular in the Community