A photo of a sobbing 2-year-old Honduran immigrant girl that shocked the world and became a viral symbol of the Trump administration's zero tolerance immigration policy doesn't show what some may have assumed.
The toddler wasn't separated from her mother when they were caught crossing the U.S. border, her father, Denis Javier Varela Hernandez, told The Washington Post. Varela said his daughter, Yanela, and her mother, 32-year-old Sandra Sanchez, were detained together in McAllen, Texas.
Pulitzer Prize-winning Getty Images photographer John Moore, who took the picture, said earlier this week that he didn't know what happened to the mother and child, but feared they had been separated. His photo shows the girl, dressed in a bright pink sweater, crying helplessly as she looks up at her mother. The woman's face is unseen, but, according to Moore, she was being searched by a U.S. Customs and Border Patrol agent at the time.
Moments after the photo was taken, the mother and child were hurried into a van with other undocumented migrants and taken to a processing center. It wasn't clear what became of the toddler and her mom, Moore said. Major news outlets, including HuffPost, accurately reported the uncertainty of the girl's custody.
Still, the picture gained traction as a heartbreaking representation of the Trump family separation policy. Time magazine featured it on this week's cover, in a photo illustration of the frightened girl facing President Donald Trump and the headline, "Welcome to America."
Conservatives, including Breitbart News and Donald Trump Jr., quickly picked up on the story that the girl and her mother were in custody together, and blasted the picture as "fake news."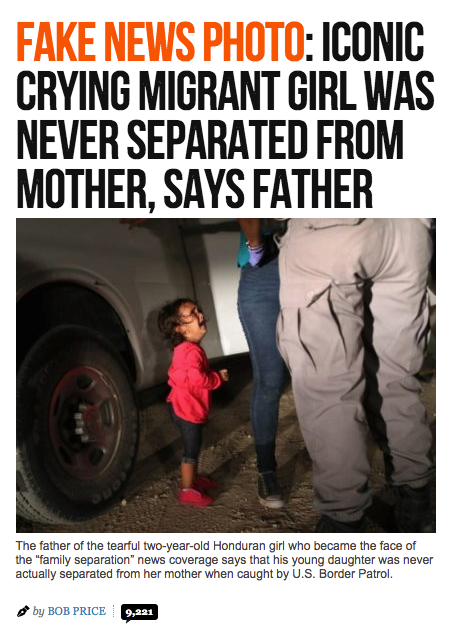 Varela said Sanchez left Honduras on June 3 without telling him she was taking their youngest daughter. Days later, he said, he saw the photo on the news. He said he has trouble "imagining my daughter in that situation."
He told the Post he doesn't want the fact that his daughter wasn't separated from her mother to detract from the tragic reality that so many children are being held in cages away from their parents. More than 2,300 children have been separated from families under the Trump policy, with the youngest being held in "tender age" facilities.
"This is the case for my daughter, but it is not the case for 2,000 children that were separated from their parents," Varela said.
"My daughter has become a symbol of the ... separation of children at the U.S. border," Varela told Reuters. "She may have even touched President Trump's heart."
Before You Go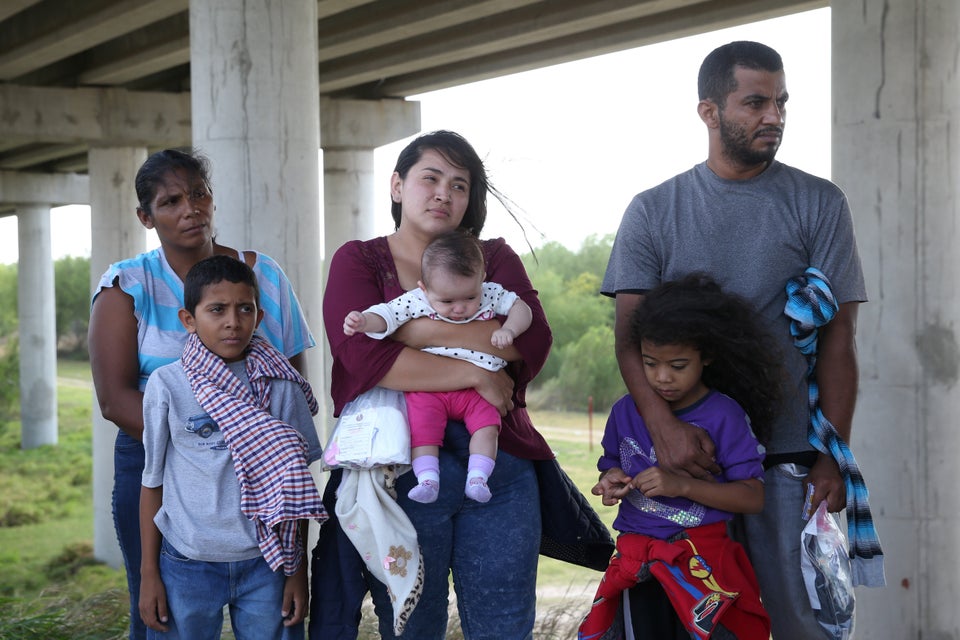 Immigrant Families At The U.S.-Mexico Border