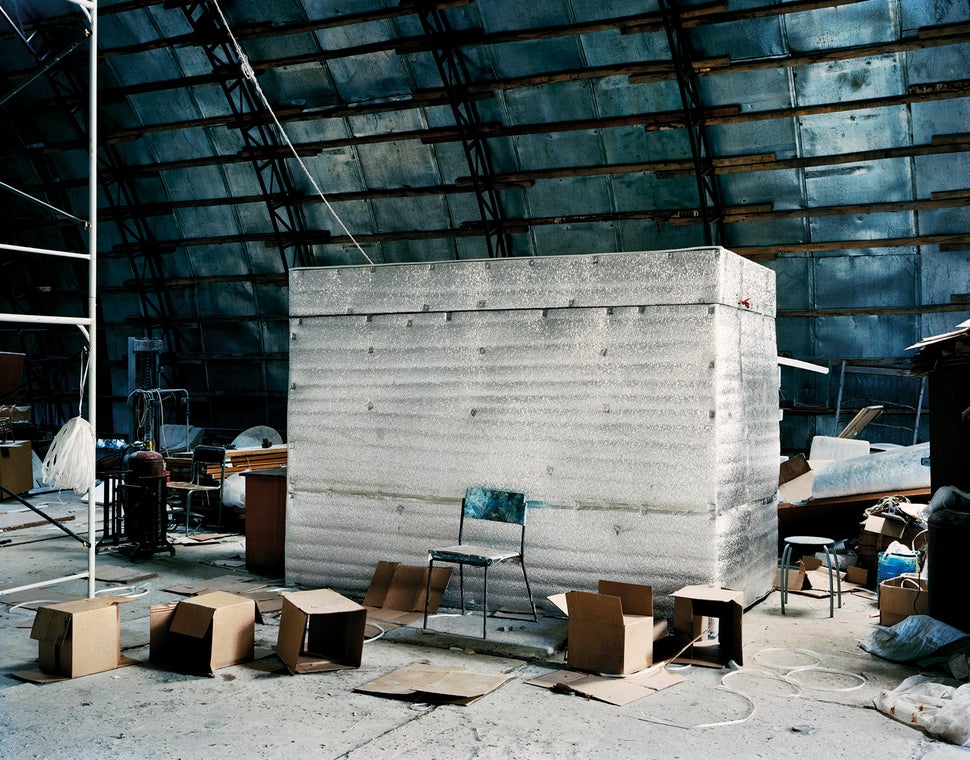 In 2006, Murray Ballard was working on a project tied to the idea of preservation. The word usually refers to museums or libraries, places devoted to keeping works of art or literature in their original states for educational purposes. It's a noble cause, but perhaps not the best fodder for visual storytelling. So, Ballard expanded his project to include more eccentric, or at least less pragmatic, preservation pursuits: attempts to retain the vitality of living things.
He took portraits of taxidermists and their work, and considered looking into mummies as subjects. At first, he didn't consider cataloging efforts of cryonics, the pseudo-science of freezing human bodies in hopes of reawakening them once science has caught up. "I thought it only existed in the realms of science fiction," he told HuffPost.
But when he stumbled upon an article in The Guardian about a cryonics experiment ending whimperingly in freezer failure, Ballard knew he wanted to learn more about the people who devoted time and resources to a shot at eternal life.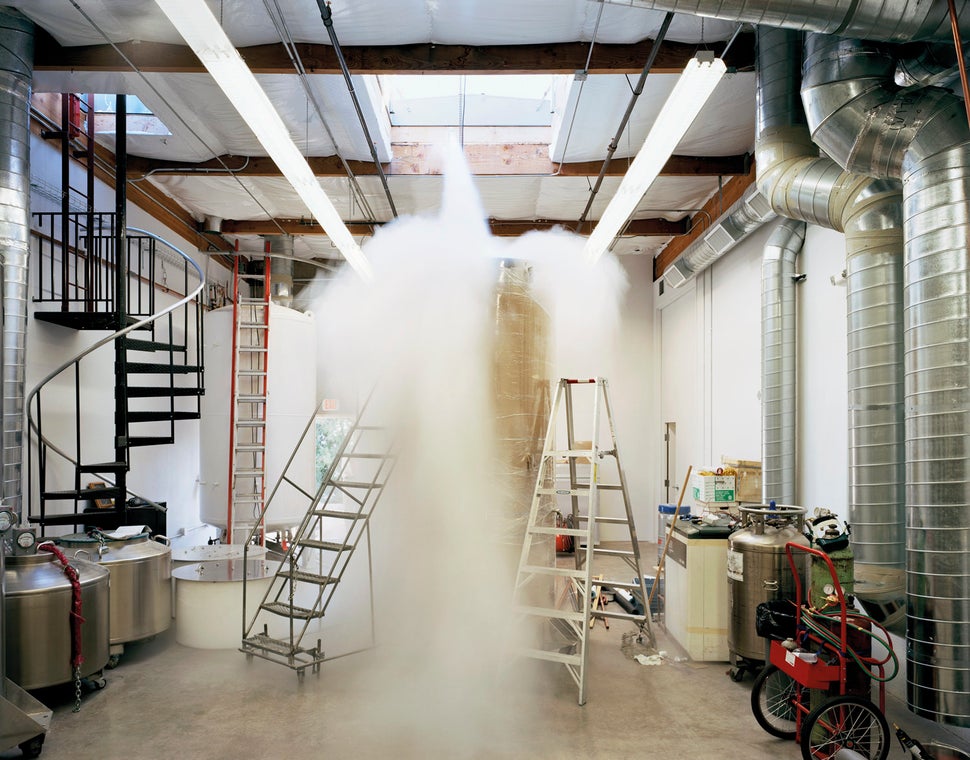 The idea of cryonics has been a fixture in fantastical fiction for some time, making recent waves in Don DeLillo's latest effort, Zero K, about a freezing facility funded by a billionaire, who puts so much faith in the project that he ends his life early in order to be frozen. So, if the thought of freezing your body so that your organs can be given a second -- possibly eternal -- life in the distant future seems absurdist, that's because it is. Recently, though, efforts to fund and participate in such projects have become very real, due in part to rich tech company owners' abundant resources, all funneled into the ultimate gamble.
Today, over 200 patients are stored in liquid nitrogen, and over 2,000 people have signed up to receive the same treatment once they die. Ballard visited a number of these sites, including high-tech labs in Arizona and a quaint retirement town in England. His photos center on the subjects doing the grunt work of storing bodies, and on the sterile environments where cryonics efforts take place.
The result is a series of stark white labs, massive aluminum boxes, and other storage vessels for life that seem devoid of life themselves. These images are juxtaposed by details of more quaint efforts -- jars labeled with handwritten names, a messy scrawl that reads, "DNA ARCHIVE CLONE AFTER DEATH." Even if the experiment fails, there's humanity on display within the project itself. 
"The places I've photographed are quite everyday, they don't really look like something out of a science-fiction film, but they are being used to carry out an extraordinary experiment," Ballard said. "I know it's impossible to be entirely objective -- the act of taking a photograph is inherently subjective -- but I tried to approach it from that place. I think it's more interesting. My aim was to make pictures that are open to interpretation. I want to leave space for the viewer to think and consider if cryonics is a legitimate scientific experiment or a fantasy."
Calling all HuffPost superfans!
Sign up for membership to become a founding member and help shape HuffPost's next chapter
BEFORE YOU GO
PHOTO GALLERY
Archi-future: 11 Green Buildings That Will Blow Your Mind