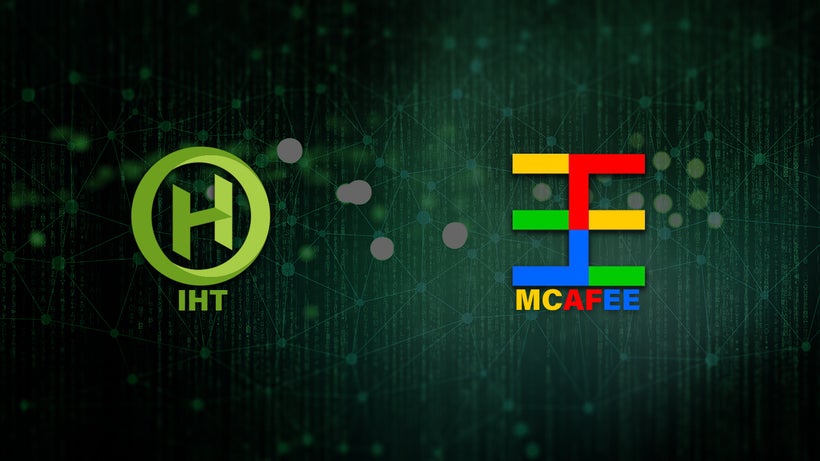 Bitcoin price is soaring at a great speed and everyone in any kind of industry is trying hard to understand the concept of Cryptocurrency. John McAfee known as legend figure in IT sector and "Godfather of Antivirus Software" tweeted on Twitter that "When I predicted Bitcoin at $500,000 by the end of 2020, it used a model that predicted $5,000 at the end of 2017. BTC has accelerated much faster than my model assumptions. I now predict Bitcoin at $1 million by the end of 2020." Surprisingly, He is also actively involved in Blockchain industry. One of his latest decision involved a deep strategic partnership with i-house.com, a blockchain based global real estate problem.
In this globally driven society, it is important to understand the industry behind i-house.com in a broader sense. China's economy is growing rapidly and accumulation of wealth by an ordinary citizen is very high, therefore, as a result, the concept of global asset allocation has attracted a lot of people. The overseas real estate market has evolved to become one of the most important channels of global assets allocation. According to the 2016 China Outbound Investment Capital Watch Report by DTZ/Cushman & Wakefield, China's overseas commercial real estate investment in 2016 totaled $ 38.3 billion, an increase of 49% over 2015. Though it actually declined in 2017 due to a slew of factors Furthermore, overseas residential investments are also subject to possible policy restrictions for individual investors. For example, property investment hotspots in Canada and New Zealand either have or are planning to ban property purchases by non-permanent resident aliens.
Similarly, many problems are being faced by overseas developers. It gets difficult to acquire financing for real estate development while the ROI cycle is very tedious and a long process involving too many departments' ill-defined responsibilities and functions. What could actually solve all those problems? Blockchain might be a correct answer for it.
Because of the traceability, immutability, and transparency of Blockchain makes it a hero of the real estate applications. Many countries are trying their hands in Blockchain technology for registration of property and land. It would help in providing reliable and inexpensive registration of the land. It is being seen that in future Blockchain will play a major role in real estate as it would help making complex process seems to be easy and also will help in building the trust.
With the introduction of Blockchain technology, there will also be a boom in a global economy. However, the i-house.com project, which has attracted the attention of McAfee, is expected to break the status quo.
The i-house project team is working hard to link the blockchain mechanism with the real estate, real estate developers and financial institutions converting them to "digital credit society". All real estate owners and investors will be able to benefit from the i-house.com real estate blockchain mechanism.
It will achieve its goal through IHT technology developed on the basis Ethereum blockchain technology. It utilizes blockchain's intrinsic advantages such as distrust mechanism, anti-tamper, information transparency, co-supervision and traceability to split high-value real estate into smaller shares through the IHT smart contract technology to be allocated to financial institutions. As a result, users are provided with the opportunity to invest in smaller amounts and still benefit from real estate investments, and the security and low risk of investment are guaranteed. It works with licensed financial institutions to completely work under the rules and regulations. According to the team, the commercial growth has marked a great response towards i-house.com. By 2020, more than $ 50 billion worth of assets will be blockchain and available for sale. The question still remains in our mind whether i-house.com which welcomed McAfee as a strategic partner can truly introduce blockchain technology to the global real estate market.
Calling all HuffPost superfans!
Sign up for membership to become a founding member and help shape HuffPost's next chapter
This post was published on the now-closed HuffPost Contributor platform. Contributors control their own work and posted freely to our site. If you need to flag this entry as abusive,
send us an email
.