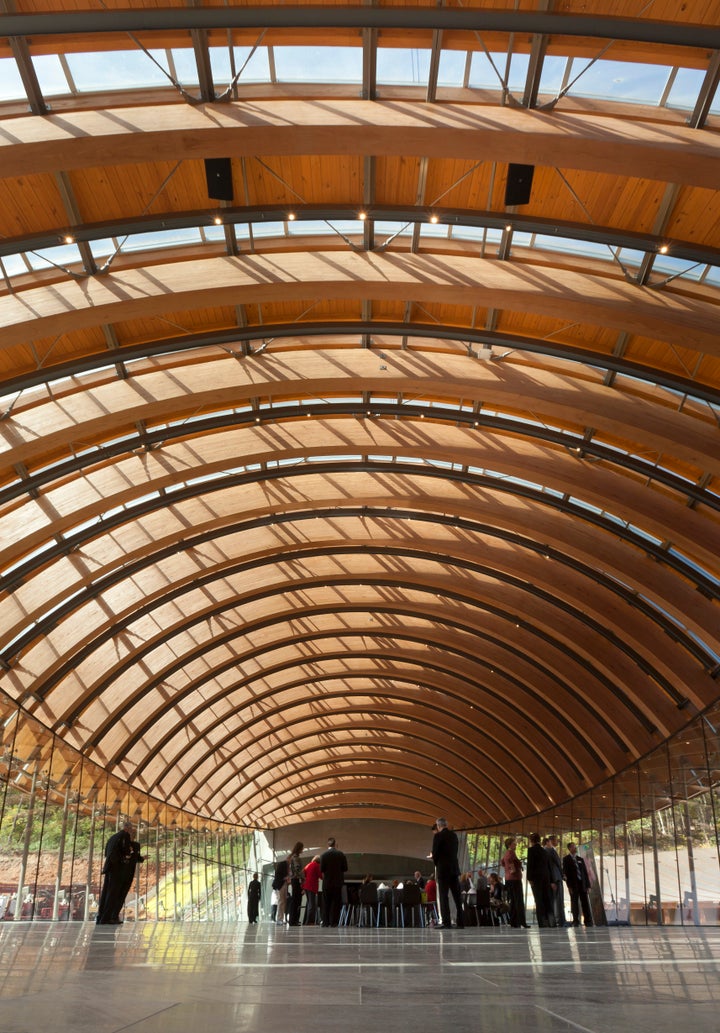 The opening of the Crystal Bridges Museum of American Art on Friday put Bentonville, Arkansas on the map in a very new way. The town was previously notable only for being the location of Wal-Mart's corporate headquarters, a significant piece of Americana to be sure, but not a huge tourist draw.
The new museum, which cost Walmart heir Alice Walton north of $400 million, features an incredible range of American artists, from Norman Rockwell to Charles Sheeler to John Singleton Copley to Walton Ford. Art enthusiasts should soon be rubbing elbows with businesspeople in town to deal with the retail giant in the halls of the city's Holiday Inn Express and Best Western.
Bentonville is, largely because it is home to the largest employer in America, a thoroughly practical town, but that shouldn't mean that visitors have to don blue bibs or stick to Main Street.
Museum of Native American History: This museum has an impressive collection of artifacts for its size. Visitors will find a Mastodon's skull, a collection of well-preserved hunting accessories and Meso-American sculptures. The museum offers a guided tour for history buffs.
Arkansas Air Museum: Located in the city of Fayetteville a short drive from Bentonville, the AAM has a massive collection of aircraft that includes everything from Biplanes to a LearJet. The museum contains the Arkansas Aviation Hall of Fame and exhibitions devoted to notable pilots like the WWI ace Field Kindley. The Air and Space Museum it is not, but the AAM is a fun way to spend an afternoon.
Walton's Five and Dime: The place where the corporation started is a throwback to a simpler time before massive retail empires that pays tribute to the massive retail empire it spawned. It is a confusing message, but an interesting spot for a visit.
By Car: Bentonville is a roughly two hour drive from Tulsa and a slightly over three hour drive from Little Rock. Both routes are pretty scenic, but the road from Tulsa passes through Natural Falls State Park, where drivers can stop by a 77-foot waterfall.