A woman who falsely accused three Duke University lacrosse players of raping her has been found guilty of murder in the 2011 stabbing of her boyfriend.
Crystal Mangum was convicted of second-degree murder for stabbing her boyfriend in the chest during a fight in April 2011. He died 10 days later. She faces up to 18 years in prison.
"He was bigger than her. He was on top of her. He was choking her. [She gave him a] single stab wound to the flank," Mangum's attorney, Daniel Meier, said in court during the trial.
Before he died, Daye admitted dragging Mangum by the hair, but insisted that he was trying to get away when she stabbed him.
Daye's relatives were relieved by the verdict.
"We are just so overwhelmed," cousin Tracey Daye-Wilson told WRAL. "I thank God the jury made the correct decision, and we are just very happy."
Although the Duke lacrosse scandal was barely mentioned in the trail, supporters told WRAL that they felt Mangum's "past indiscretions" had been used against her.
"I feel like the verdict wasn't based on the evidence presented. It's based on what is perceived to be her past indiscretions," supporter Jackie Wagstaff told the station.
In 2006, Mangum falsely claimed Duke lacrosse players gang-raped her at a team party where she was hired as a stripper. The case caught the nation's attention, as the coach was forced to resign and the university canceled the remainder of the season, according to the Associated Press. Prosecutors later dismissed the charges.
Related
Before You Go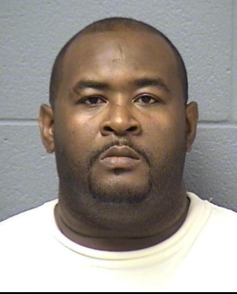 Marriages That End In Murder
Popular in the Community