Can someone explain the whole "gas station chic" thing to us?
"The gas station is a fetish, a place to have fun and stretch your legs after hours of driving, a place where you can accidently meet a handsome stranger," says Olivier Zahm.
... but after seeing the recent Agent Provocateur photos, we're still not convinced.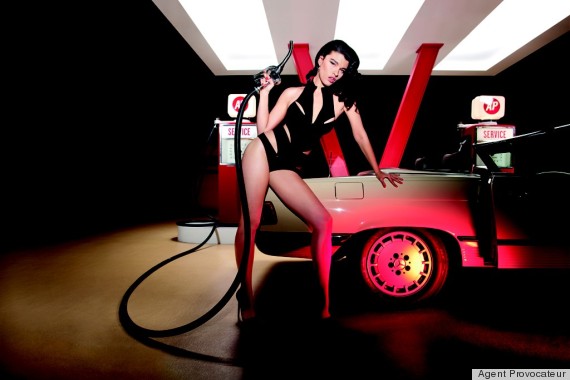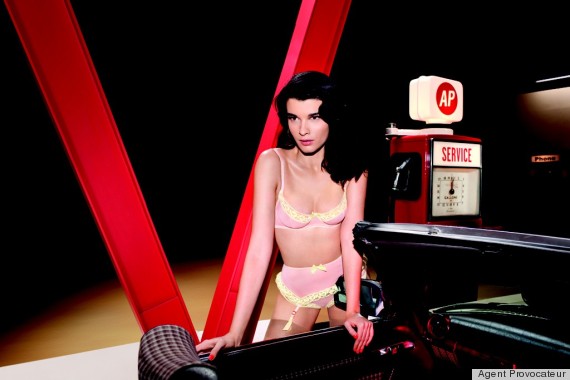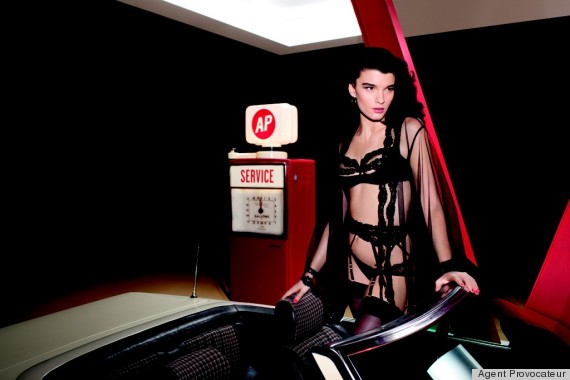 We much prefer Crystal Renn like this: