When we first looked at Tom Ford's plastic surgery editorial for his issue of French Vogue, we had no clue who was underneath all of those bandages (and wearing the coolest lace-up heels ever)...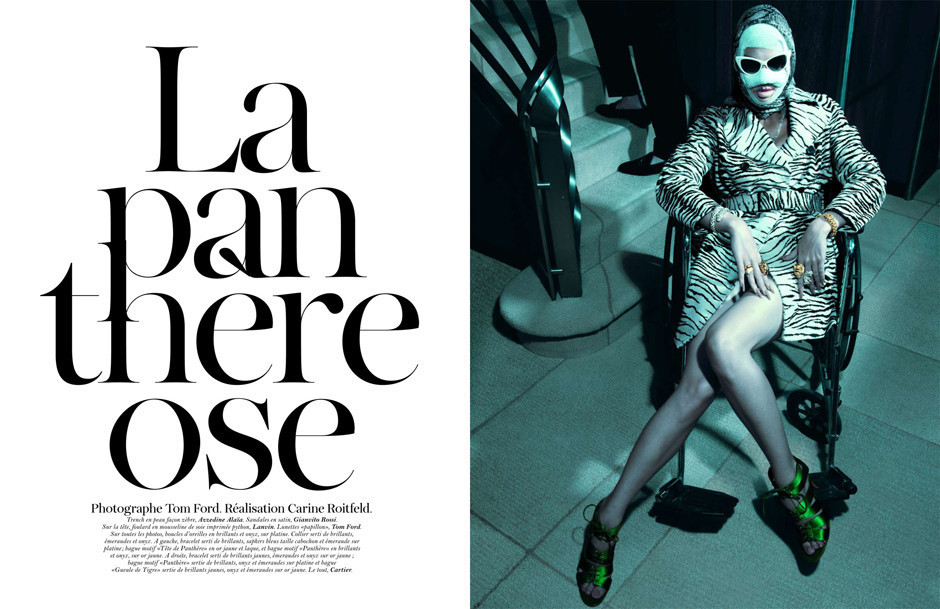 But it turns out it was model Crystal Renn with a faux facelift! And holy moly, does she look Real Housewife-alicious.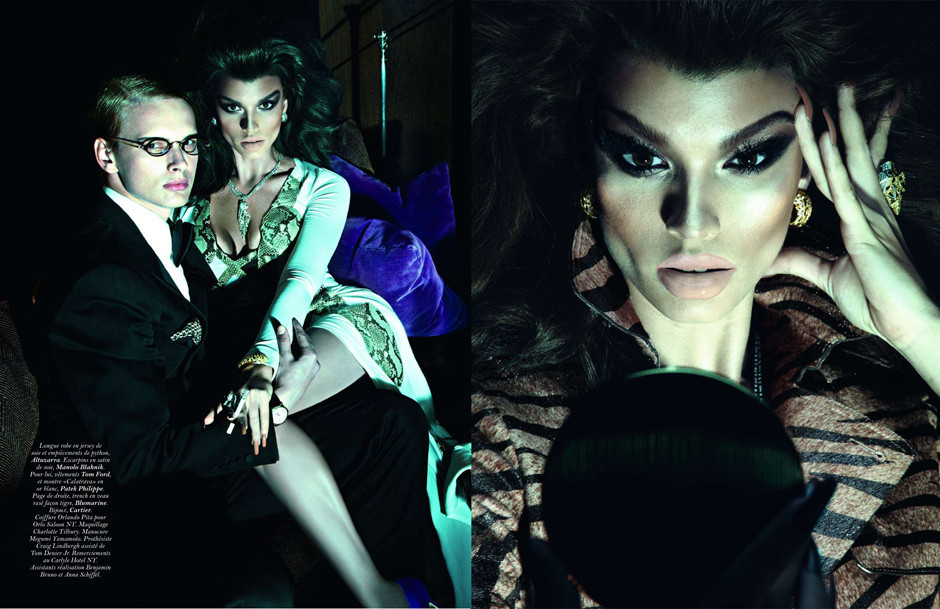 Renn talked to Fashionista about the shoot, remarking, "What I enjoy most about my job is the opportunity to express myself, often doing this by becoming a sort of character on the shoots that I do, and every time I work with Carine [Roitfeld, French Vogue editor-in-chief] I feel the character approach is emphasized. When they were taking the cast of my face, fitting me for prosthetic cheeks and lips, I remember thinking this is why I do my job, for moments like this. After the shoot I took that very mask and asked Tom to sign it, it sits in my living room as we speak."