When Hunger Magazine interviewed Crystal Renn for their Spring/Summer issue, they asked her who her all-time favorite models are in the industry. "I could no sooner choose a favorite star in the heavens," she said. So when Hunger booked her for a playful oceanside shoot, instead of asking the model's contemporaries to join in the fun, they invited along a few unknown costars who you could say looked pretty full of themselves.
Crystal modeled with a menagerie of inflatable pool animals. The toys are no match for a supermodel, and Crystal proves it, hurling them in the air and flinging them to the side as she sprints across the sand. The most unlikely accessories of the season? We think so.
What do you think of this kooky shoot? Look through the images below and watch Crystal frolic with her new friends on Hunger TV below.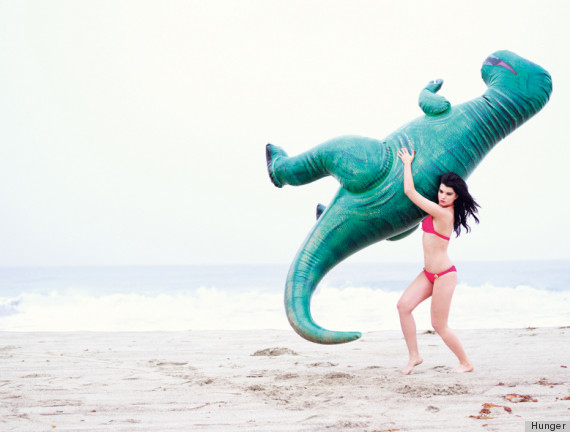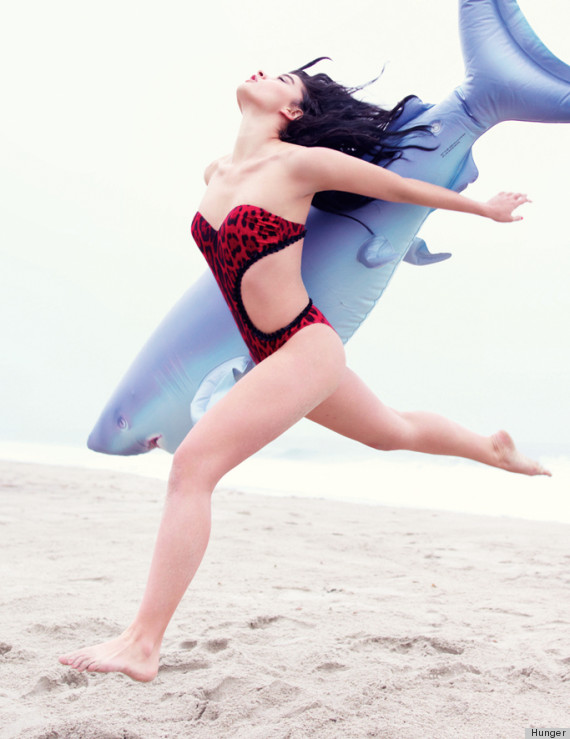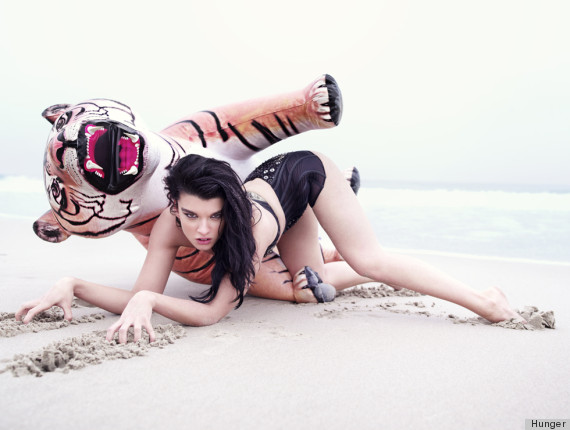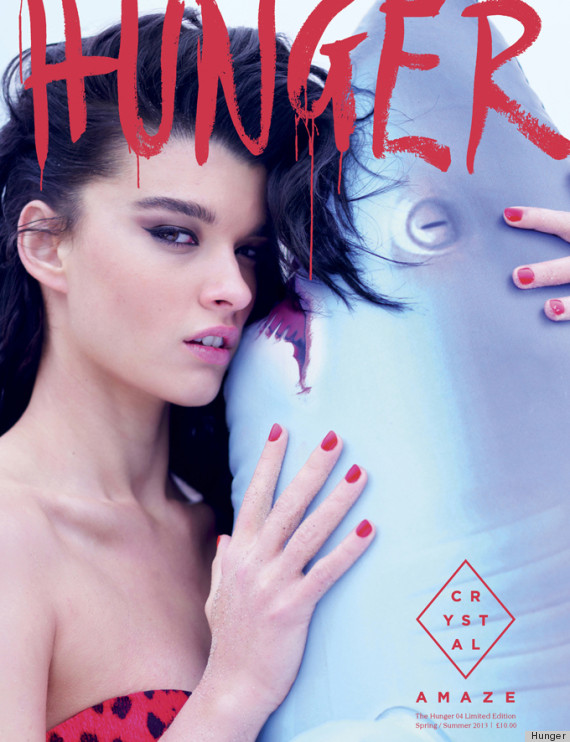 Crystal's more conventional work: