Accompanied by a large icebreaking escort boat and carrying two helicopters that will "allow for real time ice condition reconnaissance," Crystal Serenity aims to make history with its journey through the approximately 900-mile Northwest Passage, ultimately ending its voyage in New York City.
A lot of work has gone into planning for the "epic voyage," ship Captain Birger J. Vorland said in a message posted to Facebook on Tuesday.
"We have looked at every possible eventuality when it comes to safety, environment and the enjoyment of the guests," he said. "We have crossed all the Ts and dotted all the Is."
The cruise company has taken positive steps, but unsustainable tourism risks "ruining the very thing that tourists would come to see," Rod Downie of the World Wildlife Fund said in a statement last week.
"The unique wildlife is already stressed by a warming climate and the loss of sea-ice, and the arrival of mega-cruise ships in this part of the world could push it further towards the edge," Downie said. "It's because the Arctic is in meltdown that this cruise can take place."
The Los Angeles–based Crystal Cruises says it has introduced measures to safeguard the environment. "Of note is our intention to use ultra low-sulphur content marine gas oil, which far exceeds the current requirements in that region," it said in a statement to The Guardian. "This, along with a relatively slow transit speed, will achieve our goal of minimising [sic] our carbon footprint."
"Follow in the footsteps of intrepid explorers as you sail through unparalleled landscapes of grand glaciers, stunning fjords, and rare wildlife sightings as you learn the Arctic culture and its fascinating people," it claims.
The Crystal Serenity headed north from Dutch Harbor on Friday and was scheduled to arrive in Nome by Sunday. As for whether this cruise sparks an entirely new tourism industry ― and what that might mean for the fragile arctic ― remains to be seen.
CORRECTIONS: The article previously listed the ship's weight at 68,000 tons. In fact, it has a gross tonnage of 68,000. Also, the Northwest Passage, not the entire cruise, is approximately 900 miles in length.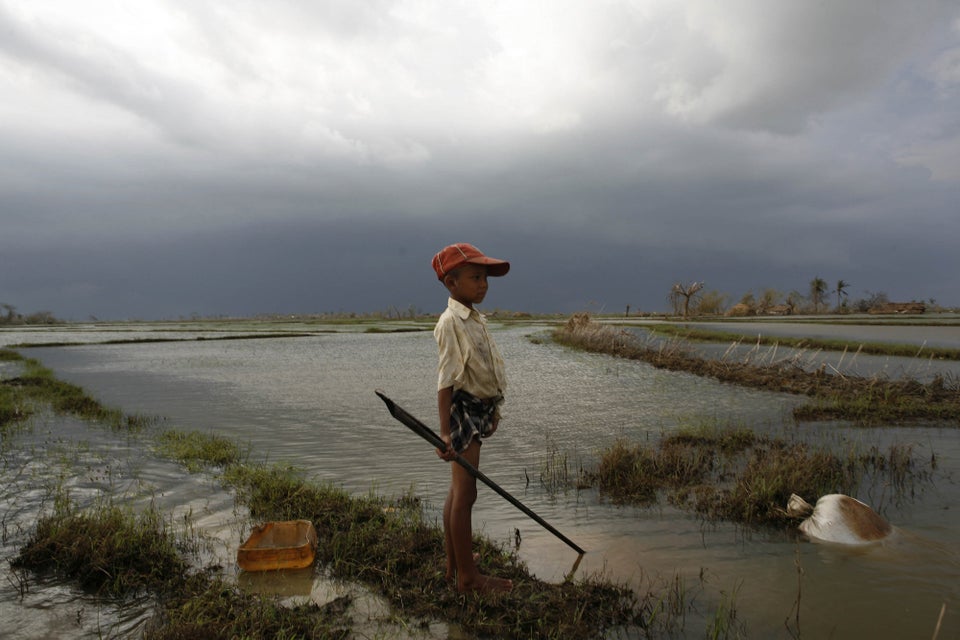 Climate change seen from around the world
Popular in the Community