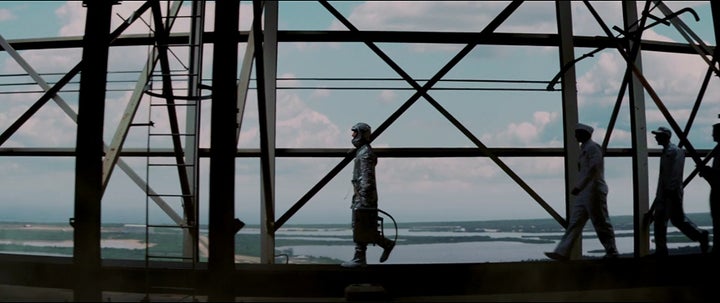 There is a dramatic moment in the film that really resonated with me. The moment when everyone stops - shopkeepers, children, workers, farmers - to watch the launch of Friendship 7, and the entire nation trains their sights on the tenuous ascent of the rocket carrying John Glenn into orbit. It was a moment that brought everyone together around a common goal of achievement and innovation.
Today, I'm suggesting we pause, come together, and train our sights on a similarly ambitious and defining goal that will shape advances affecting all of us for decades to come – we need to approach Computer Science for All (CSforALL) as our modern-day Space Race.
Why CSforALL?
First, regardless of occupation, all citizens need a foundational understanding of computation to participate fully in our increasingly technological world. We depend on software for virtually all aspects of modern life including education, employment, finance, shopping, communication, and active citizenship. Everyone should have a basic understanding of computing and the role it plays in our lives.
Second, CS education isn't about filling the jobs today, it is about creating the economic engine of the future. The young people of today will be the creators of the innovations of tomorrow. An investment in CS education today is an investment in future prosperity - just as the post-war investments in NASA, education and R&D set the stage for much of the technology-driven economic growth we enjoy today.
Third, and perhaps most important, this is an issue of equity. Today, CS education is more prevalent in affluent schools and communities - those that serve families engaged in tech and related fields - which means lower income students receive less exposure and preparation for technical pathways. CSforALL will open doors of opportunity for all students.
Only a few years ago, little attention was paid to the issue of CS education in the US. EdTech was thriving. Lots of schools were moving to one device per student. Technology seemed ubiquitous in the schools and in students' hands. Unfortunately, we had conflated using computers for learning with learning computer science. Over time, without being a part of the core courses and educational standards, the availability of meaningful CS education fell off, resulting in a 17% decrease in CS majors from 2002 to 2012 even as technology became an even larger part of our daily lives.
Fast forward to 2017, and CS and coding are the hot trend in education and the darling of tech companies and legislators and policy makers on both sides of the aisle. 90% of parents say they want CS taught in their child's school. There's a flurry of activity in this sector with new apps, platforms, games and curriculum joining the fray at a breakneck pace.
But what does it really take to get the job done right? If we truly want CS to reach all students - while maintaining rigor and inclusion - we must be strategic and thoughtful about how the system is built. After all, systems can be pretty sticky. If we get it wrong, it likely will be wrong for decades.

October 16-17, 2017 more than 400 stakeholders convened for the CSforALL Summit, the flagship annual gathering of the K-12 computer science (CS) education community, a diverse group of passionate change leaders rallying around the ambitious and necessary goal of rigorous, inclusive and sustainable computer science for all US students. I have been fortunate to have been a part of this community for over a decade, and it has been nothing less than inspirational.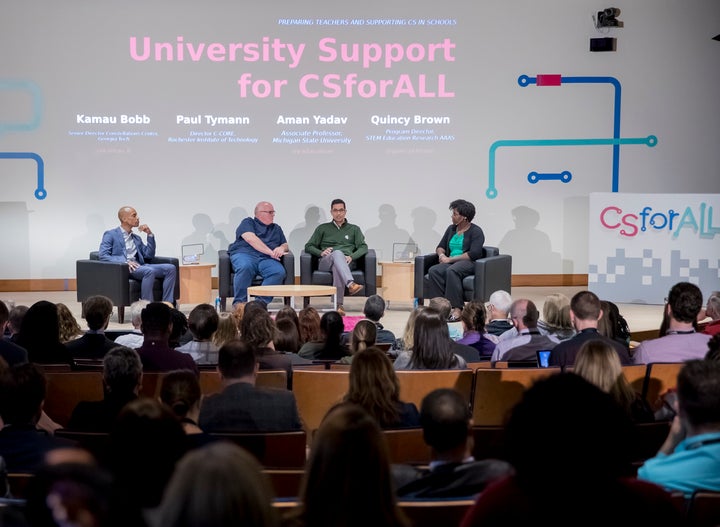 Like the Space Race, CSforALL is an all hands on deck effort. It will take support from parents, educators and community members; local and national policy change; new educational approaches, platforms and tools; and input from stakeholders from every sector to get this done. No single curriculum, organization or policy effort can solve this alone. That is what the CSforALL Summit is all about: bringing together and lifting up the many organizations doing this work on the ground, connecting funders with doers, content providers with implementers, and researchers with practitioners. CSforALL will be a reality only when the people who interact with students every day on the ground – both in and out of school– are full partners in this work, when ALL students have access to deeper learning opportunities in out-of-school time, and when learning computing is no longer the exception, but the norm.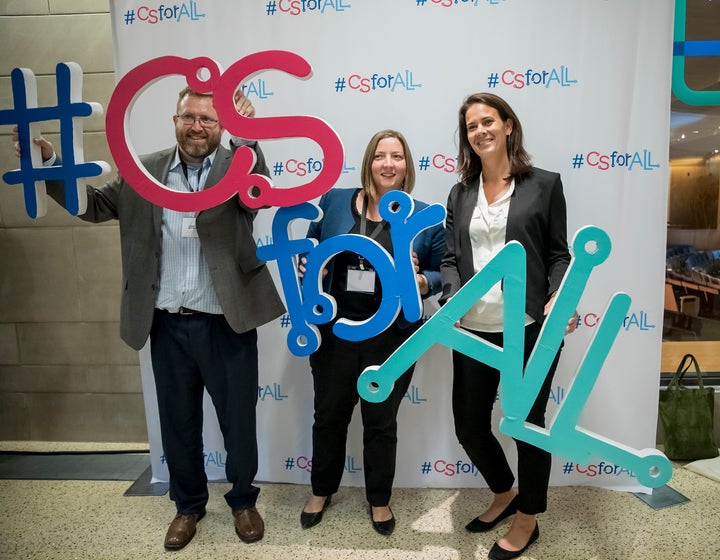 CSforALL is going to take ALL of us, and from what I've seen from this dedicated community, we have the right stuff to get the job done. Learn more, join us and get involved at csforall.org.
Popular in the Community