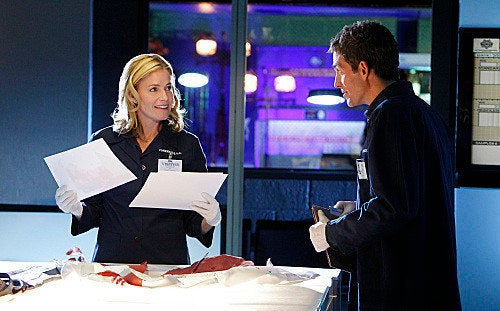 Shue joins the cast in the Wed., Feb. 15 episode as Julie Finlay. The new character is fresh from an anger management course according to CBS and she will share something with one character in particular.
"While it's difficult to say goodbye to a beloved character like Catherine Willows, it's exciting to start a journey with a new CSI, especially when that character is played by Elisabeth Shue," executive producer Carol Mendelsohn said in a statement. "The new CSI also struggles with 'brutal honesty issues' and suffers no fools."
In the new photos below, see Shue's character interact with Greg Sanders (Eric Szmanda) in the CSI lab.
"Elisabeth's character will share a past, in another crime lab, with Ted Danson's character (D.B. Russell)," Don McGill, executive producer, said in a statement. "The first time things didn't go so well between the two of them. Maybe the second time's the charm, or not."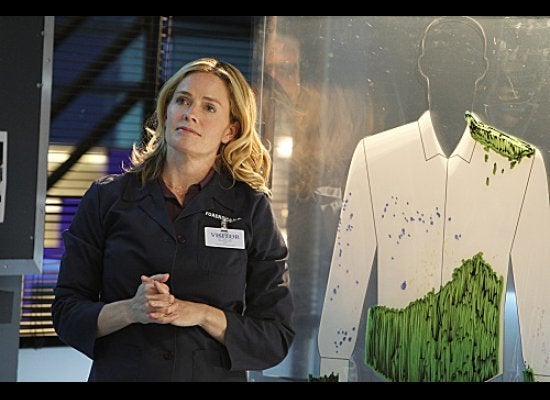 Popular in the Community