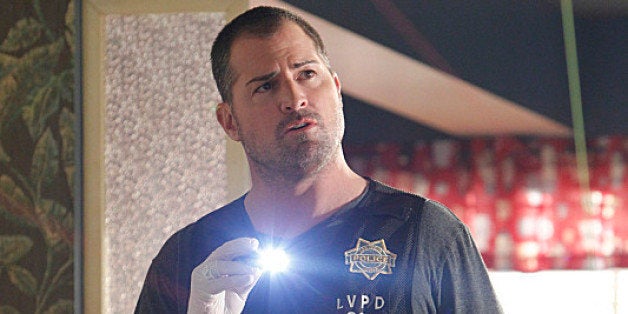 "CSI" will apparently look a little different in Season 14 -- star George Eads will be taking a leave of absence and missing an undisclosed number of episodes following a verbal fight with a writer, according to The Hollywood Reporter.
Eads, who has played Nick Stokes since the show began, was reportedly unsatisfied with his character's storyline in Season 14 and engaged in a war of words with one of the show's writers, who was eight months pregnant at the time of the clash. Apparently, when word of the disagreement reached showrunner Carol Mendelsohn, Eads was brought in for a meeting which almost resulted in the actor quitting the series. Instead, he'll take a leave of absence for an unspecified period, although Eads will appear in the first three episodes of Season 14, which have already been filmed.
"George Eads will not appear in several episodes during the first half of the season," CBS Television Studios said in a statement. "We look forward to him returning to 'CSI' very soon." According to THR, Eads' absence will be explained in the fourth episode, when Marg Helgenberger's character, Catherine Willows, chooses Stokes to receive special training at Quantico.
Will you miss Eads? Hit the comments and share your thoughts!
"CSI" Season 14 premieres Wednesday, Sept. 25 at 10 p.m. ET on CBS and the 300th episode with Helgenberger airs Wednesday, Oct. 23 at 10 p.m. ET on CBS.
REAL LIFE. REAL NEWS. REAL VOICES.
Help us tell more of the stories that matter from voices that too often remain unheard.