Two CTA Blue Line trains collided Monday morning in west suburban Forest Park, Ill., injuring a number of people in a suspicious crash.
Calderone told NBC the scene of the collision is now being treated "as a crime scene ... until it's ruled otherwise" due to the bizarre circumstances of the incident.
(Read below for photos from the scene.)
This shot was posted to Instagram shortly after the collision:
Passenger Lyneisha Fields, 18, told the AP she was stopped at the Harlem stop on the train when "we hear like a big boom sound and everyone started flying out of their seats."
Meanwhile, Amalgamated Transit Union president Robert Kelly told NBC the crash is "baffling everybody."
Blue Line service was temporarily suspended between the Forest Park and Austin Avenue stops and shuttle buses were dispatched, according to NBC Chicago, but service has resumed to Forest Park as of 10 a.m. Trains are still not stopping at the Harlem station and the Harlem exits off the Eisenhower Expressway were also temporarily closed off. Service of trains heading into the Loop was not impacted.
The cause of the crash is currently under investigation.
This is a developing story.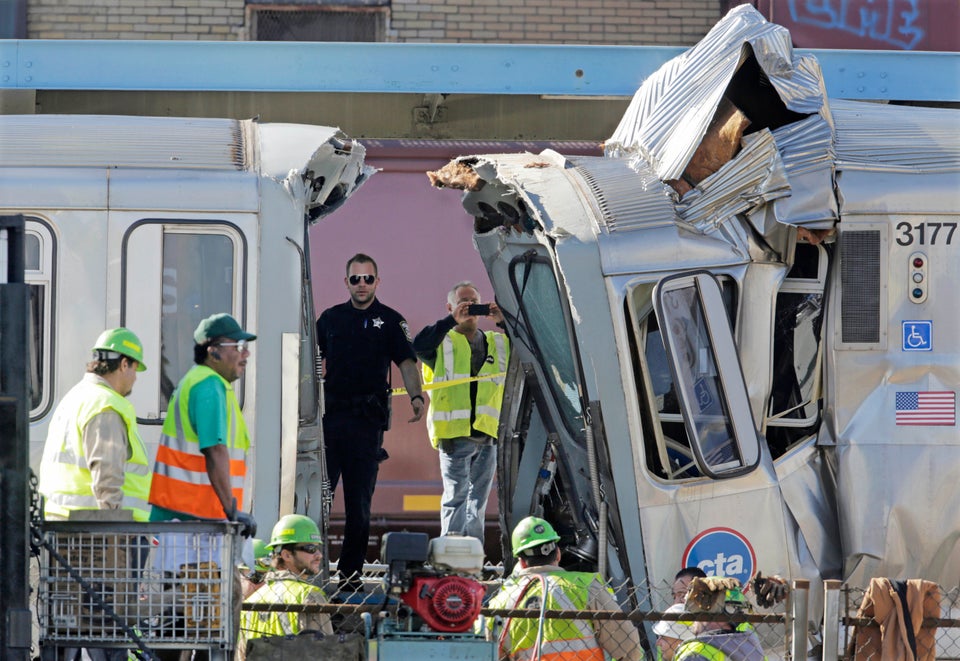 Forest Park Train Crash
Related
Popular in the Community