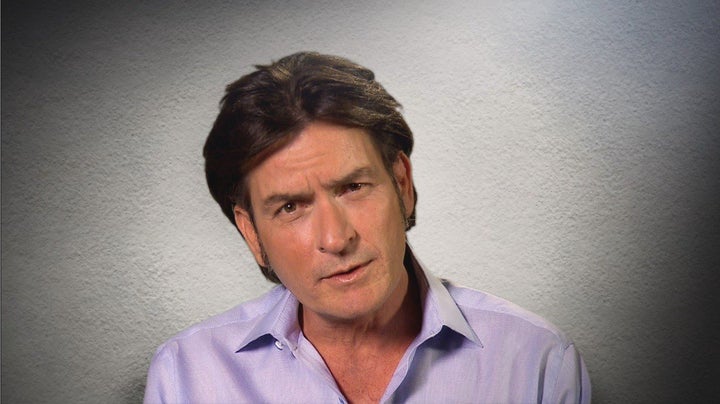 While Rogers and Shaw Media also have to juggle their schedules to accommodate what they'll be simulcasting from U.S. networks, Bell Media/CTV might have it just a little worse, thanks to three reality shows that take up some heavy real estate. "Dancing With the Stars" and "The X Factor" aren't new to CTV, but "The Voice"'s first foray into fall means some major rejigging for the network.
Bell announced its two fall schedules Thursday morning, revealing seven new series and many shows airing out of simulcast,which means we'll get pre-releases (yay!) and post-releases (boo!) of many of our favourites.
Article Continues After Slideshow!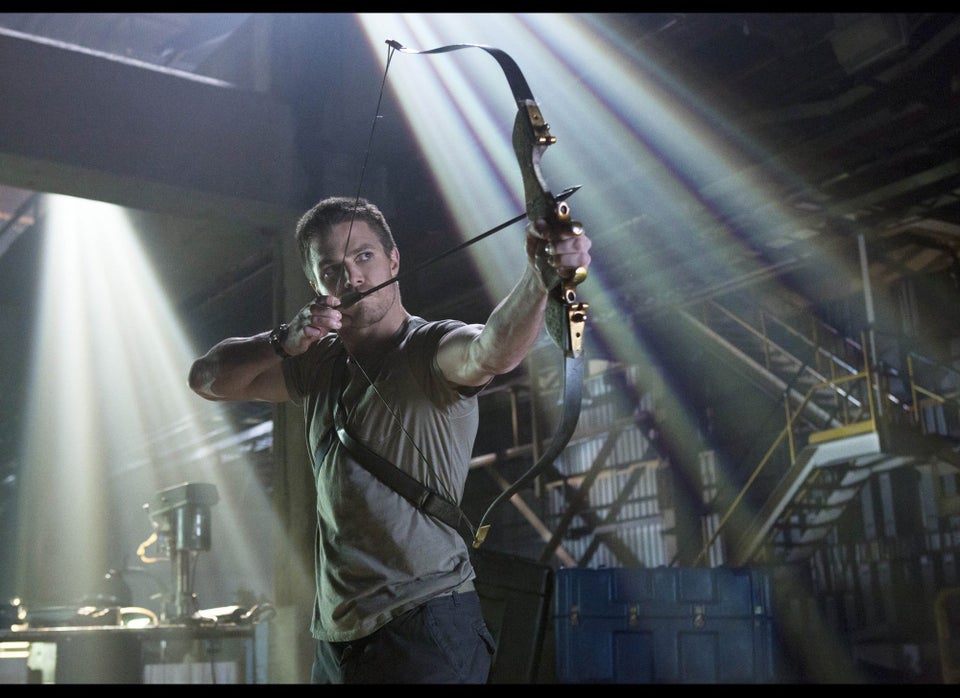 CTV Fall TV Schedule 2012-13: New Shows
But, first, let's delve into what's new on CTV and CTV2. This fall marks the return of Charlie Sheen in his comedy, "Anger Management." Co-starring Selma Blair, it follows an unconventional therapist specializing in ... well ... something Sheen knows first-hand (ask his ex-wives). That's paired with "The New Normal," which is a heartwarming tale of two gay guys who enlist a single mother to be their surrogate. Other new series include the musical drama from ABC, "Nashville," starring Connie Britton and Hayden Panettiere, and the comedy "The Neighbors," starring Jami Gertz. CW shows "Arrow" and "Emily Owens, M.D.", and Fox's "The Mob Doctor," which scored the plum post-"Amazing Race," pre-"Mentalist" timeslot (CBS moved the Simon Baker series back to Sunday, where it debuted back in 2008), round out the new shows.
It might just be me, but there's nothing there that I'm dying to see, with the exception of "Nashville," only because I like any show where singing's involved (um, slightly off-topic, but can "New Girl" please have a musical episode?) and I like Connie Britton when she's more Tami Taylor-like, and not in scary "American Horror Story" mode. Shudder.
And since "The Mentalist" was booted from its Thursday-at-10 home, CTV is taking advantage by throwing "Flashpoint" into the coveted slot for the police-drama's final season. Way to go out with a bang.
On tap for midseason includes the psychological thriller, "The Following," which stars Kevin Bacon as an FBI agent chasing a network of serial killers; "Zero Hour," which sounds similar to the 1992 movie "The Vanishing" but instead of Kiefer Sutherland and Sandra Bullock, the series stars Anthony Edwards and Jacinda Barrett; Steven Pasquale stars in the Jekyll and Hyde-inspired "Do No Harm"; Kyle Bornheimer and Leah Remini headline "The Family Tools," a comedy about a habitual screw-up; and finally, the CTV original drama "Motive" takes the formula of the crime procedural and turns it upside down as it follows a sassy female Vancouver homicide detective who matches wits with killers.
Here's what CTV's fall schedule looks like, followed by CTV2 (all times in ET). If you're like me and don't like a ton of change, and have your PVR-ing perfected to a T, prepare to be dismayed. But on the bright side, you'll find some love for Bell once you see what shows we get to watch before the U.S. Hey, let's take any bragging rights we can get.
7 p.m. Once Upon a Time 8 p.m. The Amazing Race 9 p.m. The Mob Doctor 10 p.m. The Mentalist
8 p.m. Dancing With the Stars 10 p.m. Castle
8 p.m. Dancing With the Stars 9 p.m. Anger Management 9:30 p.m. The New Normal 10 p.m. Criminal Minds
8 p.m. The X Factor 10 p.m. CSI
8 p.m. The Big Bang Theory 8:30 p.m. Two and a Half Men 9 p.m. Grey's Anatomy 10 p.m. Flashpoint
8 p.m. CSI: NY 9 p.m. Grimm 10 p.m. Blue Bloods
7 p.m. W5 8 p.m. Crimetime 9 p.m. Crimetime 10 p.m. The Neighbors 10:30 p.m. Whitney
7 p.m. America's Next Top Model 8 p.m. Mike and Molly 8:30 p.m. Up All Night 9 p.m. CTV Movie
8 p.m. The Voice 10 p.m. Flashpoint (repeats)
8 p.m. The Voice 9 p.m. Emily Owens, M.D. 10 p.m. The Mentalist
8 p.m. Arrow 9 p.m. Law & Order: Special Victims Unit 10 p.m. Nashville
8 p.m. The X Factor 9 p.m. The Vampire Diaries 10 p.m. The Mentalist
8 p.m. Shark Tank 9 p.m. Nikita 10 p.m. Dateline
7 p.m. The Listener 8 p.m. The L.A. Complex 9 p.m. Saving Hope 10 p.m. The Borgias
OK, before you write in and complain, I triple-checked and, yes, that is "The Mentalist" on CTV's schedule and twice on CTV2. Considering how many other shows the networks are shoving on to Saturday nights (a.k.a. TV's dead zone), I'm not sure why repeats of the CBS drama are necessary. And while I love a pre-release just as much as the next person, I'm sad that CTV has broken up the pairing of "Criminal Minds" (which will be Prentiss-less next season) and "CSI" (which has resurged significantly, thanks to the star power and likability of Ted Danson and Elisabeth Shue).
Finally, the saddest thing about the CTV schedule is the absence of "CSI: Miami." I know, I know, it has nothing to do with CTV and everything to do with CBS cancelling the show, but this is my last chance to write how much I'll miss Horatio Caine, his cheesy poses, badly delivered one-liners, and his sunglasses of justice.