An academic adviser at the University of Colorado has posted a sign outside his office asking that students don't bring guns inside -- a request that university officials say is legally allowable as long as he doesn't withhold services from those with concealed-carry permits.
About a year ago, when CU's long-standing gun ban was being challenged in court, economics adviser Ken Bonetti posted a sign that stated absolutely no guns, concealed or otherwise, were allowed inside his office. Since then, the campus gun ban has been struck down by the state Supreme Court.
Earlier this month, Bonetti softened the language after his sign was brought to the attention of CU's administration.
"We advised him the wording of the sign would be better if it were made as a friendly request," campus spokesman Bronson Hilliard said.
Hilliard said that employees have free-speech rights and they are allowed to request that guns not be brought into their offices or classrooms. The requests, though, cannot be demanding or intimidating, he said.
"The key is that it has to be a request," Hilliard said. "Anyone who has a concealed-carry permit is not obliged to comply with the request. And the individual making the request cannot withhold services from the individual."
Hilliard said he is not aware of any other employees who have posted similar signs.
The gun issue made headlines earlier this semester when Boulder Faculty Assembly Chairman Jerry Peterson told the Camera that he would cancel class if he ever discovered one of his students was carrying a gun -- even if that student had a permit for the weapon. CU subsequently told faculty members that they must comply with the state's gun laws and can't discriminate against students who are lawfully carrying guns.
Bonetti said that he would like the CU administration to reframe the issue of guns on campus so that it's not seen as a hot-button political issue pitting liberals against conservatives, but, rather, as an issue of public health and safety.
Bonetti, who has been a vocal proponent of the First Amendment, said that his sign is meant to express his concerns, because, after all, he wouldn't know whether somebody was bringing a concealed weapon into his office.
"The desire of an employee to have a safe, personal space was not being supported by the administration," Bonetti said. "Instead, they have taken a stand that seemed, in my view, to correspond with the views of the gun lobby."
Bonetti said the presence of guns on college campuses raises the fear index, causing an increase in the likelihood of a tragedy. He said that he would like CU administrators and the Board of Regents to take a firm stance against guns on campus.
But Paul Fagerburg -- a graduate electrical engineering student at CU and a concealed-carry permit holder -- said that there already seems to be an anti-gun sentiment on campus and he raised concerns about the sign on the adviser's door.
"It's a lack of respect for people's rights," he said.
Fagerburg said that he applied for his concealed-carry permit after an episode 12 years ago in Southern California where he said he was with his wife and children in a fast-food restaurant and a gang member with a gun on his waistband asked to "borrow" money.
"That's when I realized that my safety, and my family's safety, is primarily up to me," he said.
Fagerburg said that those with permits conceal their weapons, and campus employees don't even know that they're carrying guns.
Also, he said, none of the campus shooters ever paid attention to "no guns" policies or signs, and that a sign outside an office will only be obeyed by people who wouldn't have done any harm in the first place.
Retired sociology professor Tom Mayer, a friend and former colleague of Bonetti's, called the sign on adviser's door courageous.
Mayer, who worked for CU for four decades before retiring in 2010, said that guns don't belong on a college campus.
"If you try to maintain standards to give people a rigorous education, from time to time, things will be fairly contentious," Mayer said. "If you're asking yourself, 'Does this student have a gun in their backpack?,' it would cause you to change your tune."
Contact Camera Staff Writer Brittany Anas at 303-473-1132 or anasb@dailycamera.com. ___
(c)2012 the Daily Camera (Boulder, Colo.)
Distributed by MCT Information Services
Before You Go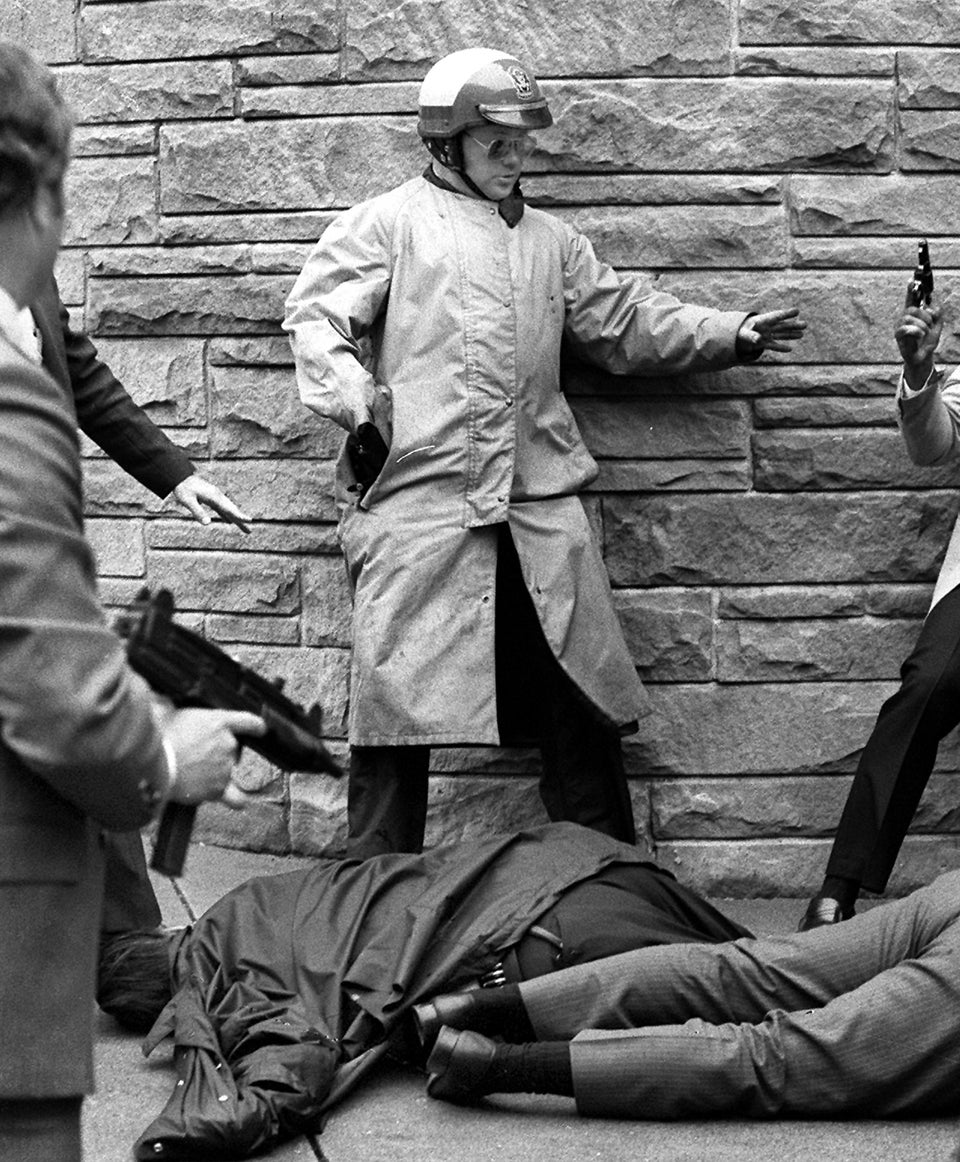 Pivotal Moments In The Federal Gun Control Debate
Popular in the Community