Students at the University of Colorado Boulder have a lot of heart.
Almost 200 students at CU-Boulder came together for the university's Volunteer Resource Center's September Give-a-Day effort last week to help residents in the local community clear away the mud and debris from their homes.
But the students -- thousands of whom come from out-of-state or abroad and many who are locals -- have been focused on helping however they can.
"Boulder gives so much to CU, and we just want to give back," said a student who pitched in with the Volunteer Resource Center after the floods hit.
The CU Volunteer Resource Center has been on Twitter canvassing volunteers:
And the CU Athletics Department has even chipped in with athletes, coaches and administrators serving meals to Boulder flood victims rather than playing the Fresno State game they had originally been anticipating.
"It's great to see the other student-athletes out helping too and doing whatever they can, whether it's helping people move out of flooded basements or digging out cars, or whatever else needs to be done," said CU basketball guard Beau Gamble.
But all this help hasn't meant that some students didn't need help themselves too.
CU spokesman Bronson Hilliard has said that about 130 students have asked for help replacing ruined books and even finding a new place to live.
"These are kids who live off campus and suffered some kind of property damage from the flood," Hilliard said. "They've been coming to us and we've sort of been documenting their financial needs, and they're pretty substantial."
The flood even changed up the Greek community's Rush Week, with the university's Interfraternity Council collecting $2 from each fraternity member and matching each contribution with an extra $1 to donate.
Related
Before You Go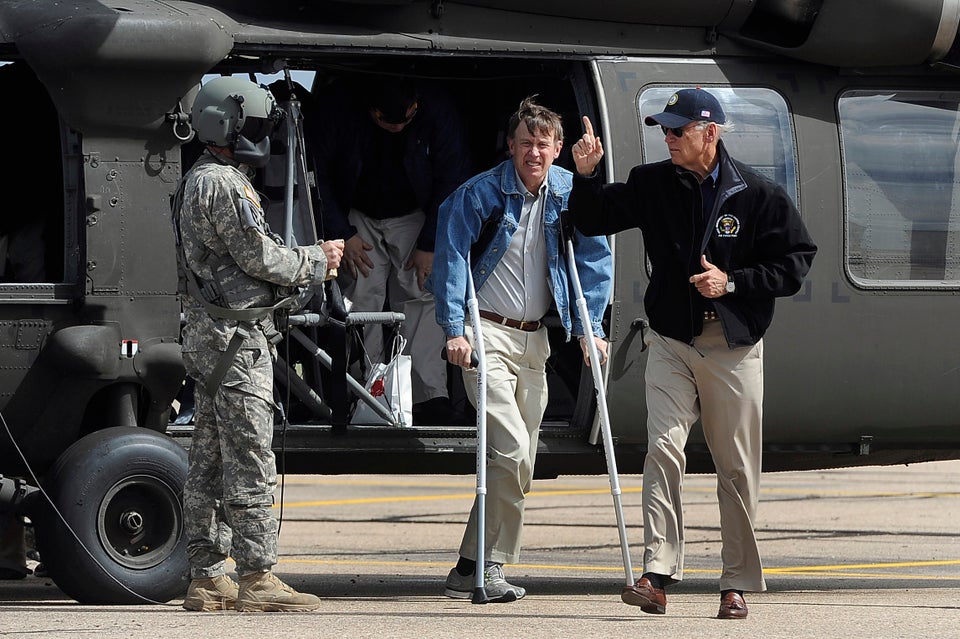 Colorado's Historic Flooding
Popular in the Community