The University of Colorado Boulder is the subject of a federal civil rights investigation into a student's complaint alleging the school was slow to punish a rapist and when it did, levied sanctions that were too light.
The U.S. Department of Education Office of Civil Rights opened the investigation last month after receiving a complaint May 16 from CU Boulder student Sarah Gilchriese claiming the school violated Title IX, a federal gender equity law, according to an Education Department official.
"We intend to conduct a prompt investigation of this complaint," wrote Thomas Ciaspusci, supervisory team leader with Office of Civil Rights, in a letter to Gilchriese obtained by The Huffington Post. "If our investigation establishes that there has been a violation of law, we will attempt to negotiate a remedy." The office may also refer the case to the Department of Justice for prosecution or seek to block federal funding for the university.
Gilchriese was sexually assaulted in February by another student, and reported it to school officials in March. Her assailant, according to a sanctioning letter provided to The Huffington Post, was found guilty of "non-consensual sexual intercourse."
The school suspended the assailant for eight months, but Gilchriese said it took four weeks to remove the defendant from campus. During the delay, she said, the assailant approached her several times, despite an order that he have no contact with her.
Christina Gonzales, CU Boulder dean of students, said the university cannot comment on specific cases due to federal privacy laws. Gonzales insisted the school's policies follow federal standards and college officials who enforce Title IX often provide training to administrators at other colleges. "A lot of universities are replicating our process," Gonzales said.
Gilchriese said she was uncomfortable knowing her attacker would be allowed to return to college after the suspension. CU Boulder denied her appeal of the sanctions, Gilchriese said, so she obtained a restraining order through the local court that prevents the assailant from returning to campus while she's enrolled. Without that order, he would've been allowed back at the end of 2013.
"I wanted this guy off campus forever," Gilchriese said. "I don't want him near me, I don't want him around me."
The assailant's punishment also includes a $75 code of conduct fee and a five-page to seven-page paper reflecting on his experience.
"I think it's bullshit," Gilchriese declared. "Basically, I had to do the dirty work that the university couldn't do, and ensure my future safety and mental health by barring him from ever coming back to my university."
CU-Boulder does not allow either party to appeal sanctions, Gonzales said. "We have a review committee made up of other staff that have been trained in these issues, who review all of the findings and if they have questions, concerns, they tell the investigators," she explained.
Punishment for sexual misconduct at CU Boulder can range from a one-semester suspension to expulsion.
Frustrated with CU Boulder's punishment for her assailant, Gilchriese contacted the Take Back the Night organization, which advised her about filing a complaint with the Office of Civil Rights. She said she initially was unaware there was a wave of similar complaints already filed against other colleges.
Gilchriese said she gained strength after she saw a University of Southern California sexual assault victim's blog post, and sent the woman, Tucker Reed, an email seeking advice. Gilchriese last week connected for the first time with other women who have filed complaints against their schools and are organizing a campaign to raise awareness about sexual violence victims' rights in college.
"My hope," Gilchriese said, "is that they change policies so all other victims past and present can be protected and not have to relive their trauma every day."
Related
Before You Go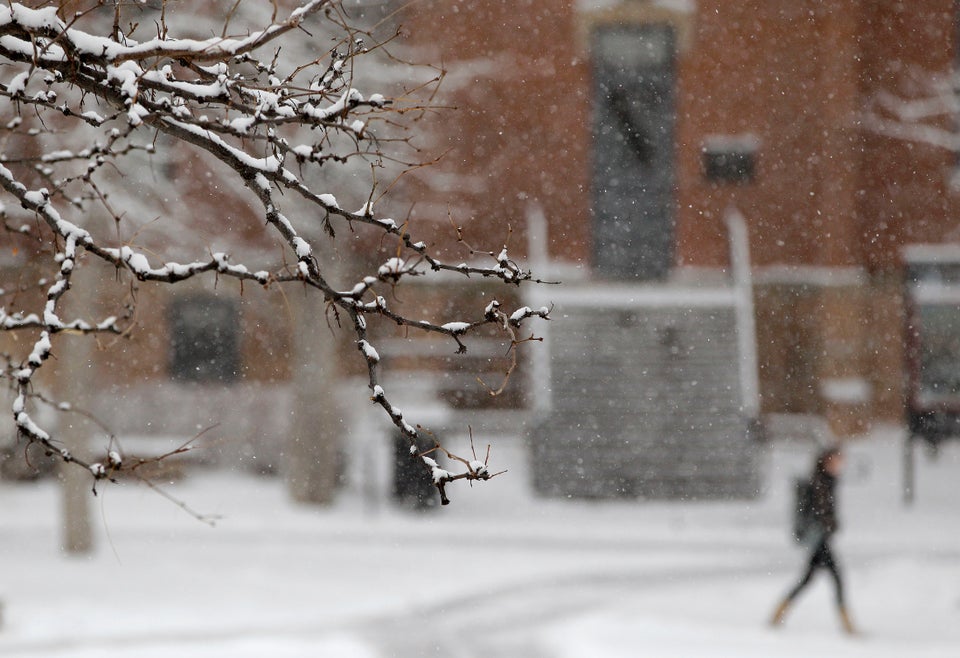 Schools Investigating Or Reviewing Policies On Sexual Assault
Popular in the Community