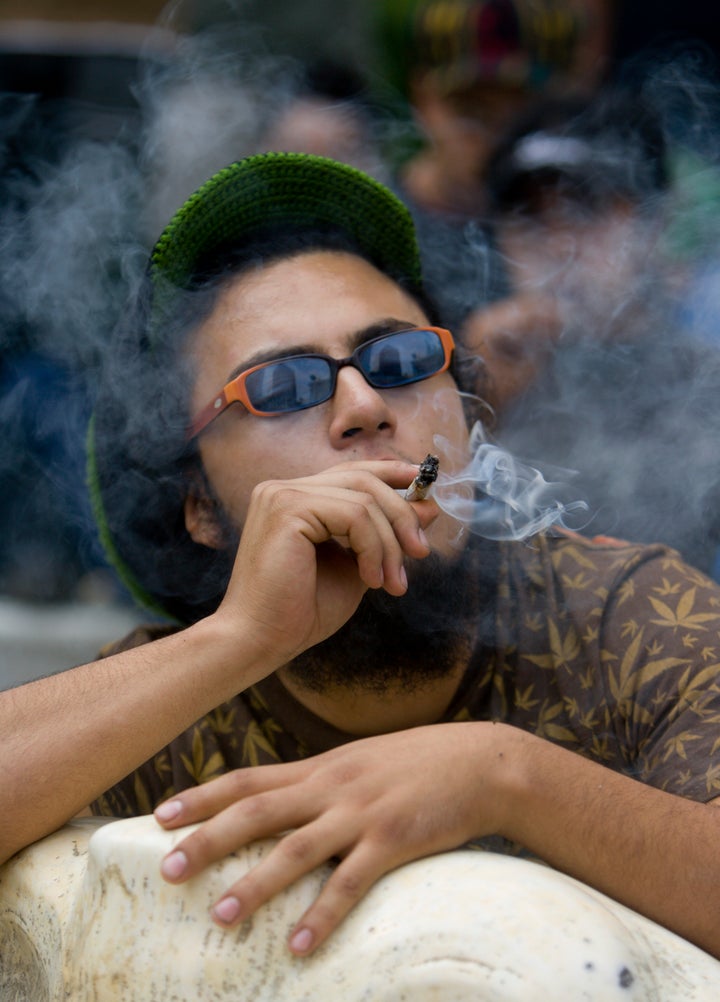 University of Colorado Boulder has released results from a first-ever study of its undergraduates' participation in the annual "4/20 Smoke-Out" event on campus that in recent years has drawn close to 10,000 pot smokers to the school, according to The Huffington Post.
The survey was conducted so school leaders could better gauge student perceptions of what has become a large-scale event in recent years that the university would like to see shut down, according to The Denver Post.
7News reports that CU Boulder pays approximately $50,000 annually to hire personnel from the sheriff and police departments as security for the event. And with the university facing a $50 million shortfall in state funding over the last two years, the expense of this event is seen as waste of valuable resources.
The study results seem to suggest that University of Colorado will not face much resistance from students. Only 24 percent of those surveyed (nearly 3,700 attendees) smoked pot or ate food containing pot at the event, for the other 76 percent, the gathering was just an event to observe, according to the "4/20 Survey."
According to a CU Boulder press release, Interim vice chancellor for student affairs Deb Coffin said this about the gathering:
This event is not welcome on our campus, and we now know from this survey that 75 percent of the students that report attending do not smoke marijuana at the gathering -- a great critical mass of students to partner with as we work to end it.
Many of the pot smokers that attend the event thought that the school sanctioned it, approximately 50 percent of the attendees surveyed, according to the study.
The Daily Camera reports that the desire to shut the event down does not just come from administration, student leaders want to help end the event as well. Student body president Andrew Yoder said this to the Daily Camera:
The majority of respondents didn't participate in smoking pot. I think it's a good stance for student representatives to take.
The event has often been considered a political rally of sorts, however that idea seems dispelled by the survey which showed a whopping 75 percent rating the 'Smoke-Out' as simply a "recreational/social gathering" (51 percent) or "cultural happening" (18 percent) rather than a "political movement." Only 9 percent of those surveyed described the event as political.

Support HuffPost
The Stakes Have Never Been Higher
Related
Popular in the Community