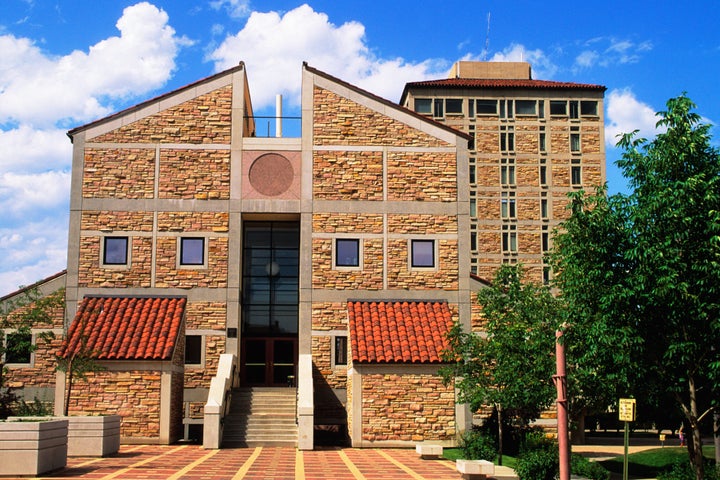 University of Colorado President Bruce Benson and several other leaders of state colleges are opposing a bill that would allow community colleges to offer select four-year degree programs.
In a letter to the Colorado General Assembly last month, Benson and top leaders from six other colleges outlined concerns about Senate Bill 13-165. Chief among them: a bachelor's degree from a community college would be of limited value in the marketplace; the accreditation process is expensive and difficult; state funding for higher education is already scarce; and there would be overlaps in missions.
But Nancy McCallin, president of the Colorado Community College System, dismisses those claims, saying the bill is about serving students and there's demand for four-year trade degrees in areas such as culinary arts and dental hygienists.
For Front Range Community College, she envisions the possibility of a bachelor's degree in "geographic information systems," technical training required to build GPS systems.
Two-thirds of the state's 163,000 community college students work to put themselves through college, McCallin said. Many can't afford to uproot their families or leave the farms they work on in rural Colorado to transfer to a four-year institution. Offering four-year degrees, she said, would extend educational opportunities to those types of students -- not draw students away from other colleges.
"This is all about the students," McCallin said. "It's about providing higher education opportunities to them so that they can further their careers at an affordable price."
She said the bill would allow community colleges to offer up to 10 degree programs only in technical, career and workforce development programs and that there are guardrails in place -- including approval from higher education department officials -- to make sure there aren't overlaps with programs already offered at four-year colleges.
The bill is co-sponsored by state Sen. Nancy Todd, D-Aurora, and Jim Wilson, R-Chaffee. It was introduced in the Senate last month and assigned to the education committee.
Benson has made the point that if community colleges start offering four-year degrees, why shouldn't four-year colleges offer associate degree options?
In the letter to legislators, college leaders say there is already enough enrollment space at Colorado's four-year colleges, and community colleges shouldn't enter the baccalaureate marketplace. They say increasing partnerships between universities and the community college system is a better, more efficient strategy.
"In a resource-constrained environment there are better ways to do this -- not by adding overlapping, redundant and inefficient programs, but by looking for ways for community colleges to partner with four-year institutions to deliver degrees from established and already accredited programs," says the letter signed by college leaders.
In addition to Benson, the letter is signed by: Bill Scoggins, president of the Colorado School of Mines; Tim Foster, president of Colorado Mesa University; Dave Svaldi, president of Adams State University; Jay Helman, president of Western Colorado State University; Dene Kay Thomas, president of Fort Lewis College; and Mike Martin, chancellor of the Colorado State University system.
Over the past few years, CU and community colleges have been working together to make transferring a smoother process.
For example, a new state law in 2010 set up seamless transfer agreements in 14 degree tracks. Up until then, the bureaucratic red tape -- and web of transfer rules that varied among colleges -- stymied students from pursuing higher degrees, officials have said.
A couple of years ago, CU unveiled its "CU Guaranteed" program, which extends a guaranteed admission offer to arts and sciences programs at CU's campuses for community college students who earn 30 credit hours and achieve at least a 2.7 grade-point average.
"We already have a lot of programs in place that make this bill unnecessary," said Ken McConnellogue, spokesman for the CU system.
CU Regent Stephen Ludwig, who attended two community colleges before transferring to CU's Colorado Springs campus, has helped lead efforts to smooth transfers between community colleges and CU. Speaking for himself, he said he's opposed to the proposed legislation, citing concerns of "mission creep."
"Colorado has an ongoing debate every few years about what schools should do what," Ludwig said. "It's a distraction. It doesn't encourage cooperation. It encourages competitiveness."
He suggests that four-year schools use technology to partner with distance learners in rural areas who have earned their associate's degree and are looking to earn a bachelor's degree but are not able to relocate.
In 2011-12, there were 437 students who transferred from community colleges to the Boulder campus, according to CU statistics. Over the past four years, those transfer figures have ranged from 372 to 438.
Now, about 20 percent of all transfer students to the Boulder campus come from two-year institutions.
Contact Camera Staff Writer Brittany Anas at 303-473-1132 or anasb@dailycamera.com. ___
(c)2013 the Daily Camera (Boulder, Colo.)
Distributed by MCT Information Services
Calling all HuffPost superfans!
Sign up for membership to become a founding member and help shape HuffPost's next chapter
BEFORE YOU GO
PHOTO GALLERY
The Best Of The Best 2012